The Reason You Need Travel Insurance
Does travel insurance actually pay out?

November 6, 2018
By Bob Atkinson
Do you think that travel insurance is a bit of a waste of time? After all, no bad luck ever happens to you. And anyway, no-one you know ever gets paid out, so why even bother taking out a travel insurance policy?
Well, that's where you're wrong.
The latest report from the Association of British Insurers (ABI) revealed that this common misconception about travel insurance paying out is nothing more than a myth.
During 2017, travel insurers received claims at the staggering rate of fifty-eight an hour. In total, they paid out a whopping £385m to successful claimants.
This has hit an eight-year high, a level not seen since the 2010 eruption of the Eyjafjallajokull volcano in Iceland, which led to widespread travel chaos and an enormous surge of claims for the travel insurance industry.
So, does travel insurance actually pay out?
The short answer is yes. Around 510,000 claims were made last year, seeing insurance companies settling at the rate of just over £1 million a day. On average, pay-outs came in at £755 per claim.
These claims covered everything from medical claims and cancelled holidays to delayed baggage and lost travel money. However, medical reasons were the largest claim area, with 52% of the total pay-outs relating to costs such as doctor's appointments, overseas prescriptions, hospital visits and even repatriation in air ambulances.
The highest bill came to over £90k for an unfortunate man who suffered a punctured lung and a broken rib. The only thing worse than the pain of the injury would be footing the bill yourself!
Meanwhile, one claimant incurred costs of over £20k for a blocked intestine, while one person's damaged knee ligament racked up a bill approaching £4k before the traveller could fly home.
Why it can pay to get travel insurance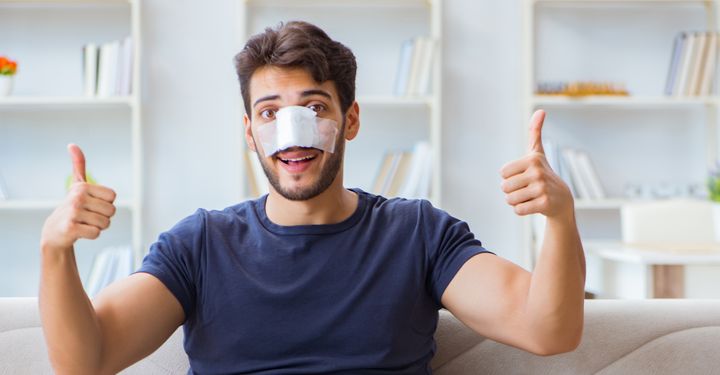 The average medical claim was for around £1,300 – more than the cost of your average holiday – showing how much you could be stung for if you fall ill or have an accident overseas.
When you consider that 159,000 people claimed for medical costs last year, sharing a total cost of £201m in recovered bills between them, you see that's no small amount.
The second highest area of claims in 2017 was for cancelled holidays, driving pay outs of £145m – that's up 12% on the previous year. The reason? An increase in airline disruption from strikes and bad weather coupled with an increase in the value of the average holiday cost.
Travelex estimate that due to a fall in the value of the pound post the 2016 Brexit vote, the cost of the average family holiday has soared by around £500. So, if you have to cancel, it's a lot of money to lose if you don't have insurance cover.
What's more, £17 million was paid out for things such as delayed baggage or lost travel money. Lost baggage accounted for 4% of overall claims.
So how likely am I to get a pay out?
Further challenging the myth that insurers don't pay out, a separate report from insurance giant Aviva revealed that of the travel insurance claims submitted to it in 2017, 89%. In total, the firm settled just under 100,000 travel insurance claims last year.
The main reason for claims failing were either making claims for things that were not covered on the policy, claiming for travel delay before it had reached 12 hours or claiming for a missed departure when the reason was not covered.
How can I ensure I have the right cover?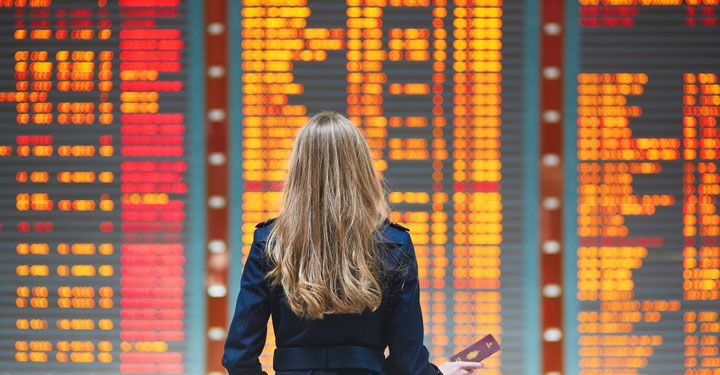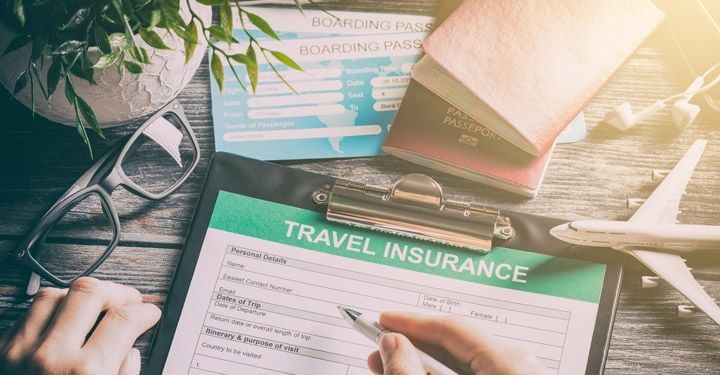 It's not just as simple as taking out any old travel insurance policy and just assuming you will be covered. You may want to consider the following tips when looking into a suitable travel insurance policy.

• It's a sensible idea to take out a travel insurance policy the day you book your flights or holiday
• Don't buy the cheapest policy unless you have carefully checked the cover levels. You must compare cover levels just as much as price
• Consider a policy that has a cancellation clause which covers you for the full value of your trip
• Declare any medical conditions to your travel insurer – even if you are unsure
• Check baggage cover and take note of the clauses around the loss of valuable items such as gadgets, phones, designer clothes and jewellery
• Do you have cover if your airline or hotel closes down? Having End Supplier Failure cover as part of your policy could save you a packet
• Read the policy to know what you are covered for and what you need to do if things go wrong.
Finally, once you have bought your policy, keep a note of the emergency number and the policy number somewhere safe for when you travel. Read the policy to know what you are covered for and what you need to do if things go wrong. There will be clauses covering everything from the consumption of alcohol and drugs, to following advice in resort when taking part in activities.
It's also worth reading the Foreign & Commonwealth Office (FCO) advice for the country you are travelling to in order to prevent falling foul of any travel limits – some destinations may invalidate a travel policy based on FCO advice.
For more information on the ins and outs of travel insurance and what it covers you for, read this article.
Have a comment or question about this article? You can contact us on Twitter or Facebook.