Sick of Brexit? These last-minute Easter and summer escapes are the cure

April 12, 2019
If you're starting to think the words "deal" and "no deal" should have remained in the realm of TV game shows, a little break from the Brexit back-and-forth might do you well.
Luckily, Easter and summer escapes in 2019 are up to 38% cheaper than last year, according to recent research here at TravelSupermarket HQ.
And don't worry if you still haven't booked – there are tons of incredible deals still up for grabs.
All deal pricing below is accurate as of April 12, 2019. Prices are subject to change. Deals are subject to the partners' T&Cs.
Brexit causes price plummet
Favourite package holiday destinations including many of the Costas in Spain, Majorca, the Algarve and Malta are currently showing some of the cheapest prices, with deals from as little as £135pp for seven-night stays in late April.
For the summer season starting in May, there are even better deals for couples from as low as £95pp for a week's 3-star self-catering! There are also some good summer holiday deals for families from under £250pp, too.
Our travel commentator, Emma Coulthurst, pins the plummet on the knock-on effects of Brexit.
"Some holidaymakers have been holding back until they feel more comfortable with what is happening," she admits.
"Others are choosing to avoid the EU and go long-haul. But with the Brexit deadline now moved to 31 October (meaning this is the likely first date of any chance of no deal resurfacing), the path to a bargain holiday is now even clearer. Basically, it's a great time to book.
"Visa-free travel, planes flying as normal, data roaming and EHIC cards still being valid are just some of the things we can be more certain of now regarding travel to the EU this summer."
And it's not just uncertainty from Brits that has been dictating the drop-in holiday prices. Emma says the holiday market is even more competitive this year.
"Lower holiday prices and last-minute discounts are also likely to be a result of renewed competition from destinations such as Egypt and Turkey," she explains. "So, it's a win-win for anyone looking for a last-minute holiday bargain."
Where to go for a cheap last-minute Easter or summer holiday
Want to snap up a late-April or early May bargain? We've opened the (red) box to reveal where you should head this Easter – because these are the only deals worth worrying about, anyway.
1. Malta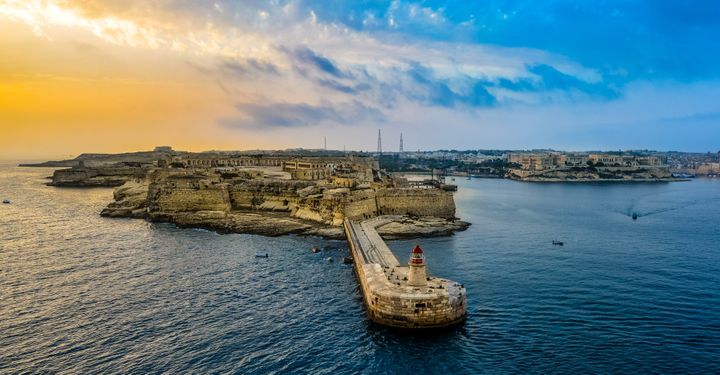 Tiny Malta is seeing the biggest price drop this Easter, with seven-night package deals up to 34% cheaper than last year.
Travelling over the Easter break is a fantastic opportunity to witness one of the island's biggest celebrations – Holy Week. Expect traditional street processions across the island and Easter eggs galore.
Plus, with over 300 days of sun a year and temperatures reaching the 20s in April, you'll have plenty of sun-and-sand time.
Summer prices, meanwhile, are down 11% on last year. Win!

2. Sardinia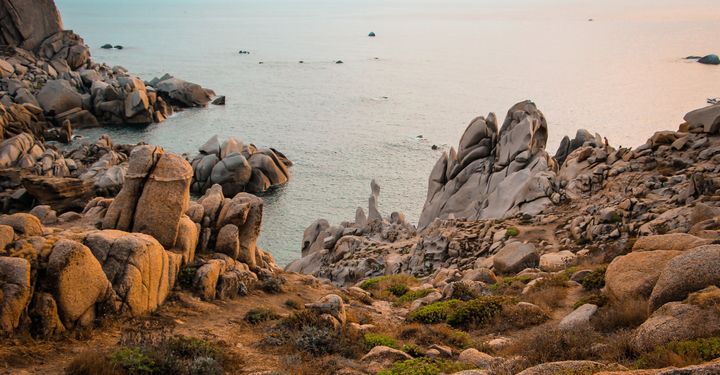 This overlooked island off the coast of Italy is enticing travellers this summer with price drops of up to 13% in 2019.
If the discount suggests anything, it's that Sardinia's already crowd-free sands are expected to be even quieter this year, meaning you can mingle with the flamingos in San Teodoro without competing for a spot on the lagoon.
If you're travelling with the kids in tow, try family-friendly Costa Smeralda. Meanwhile, Olbia makes a great base for flamingo watching and Costa Verde is brimming with untouched natural beauty.

3. The Algarve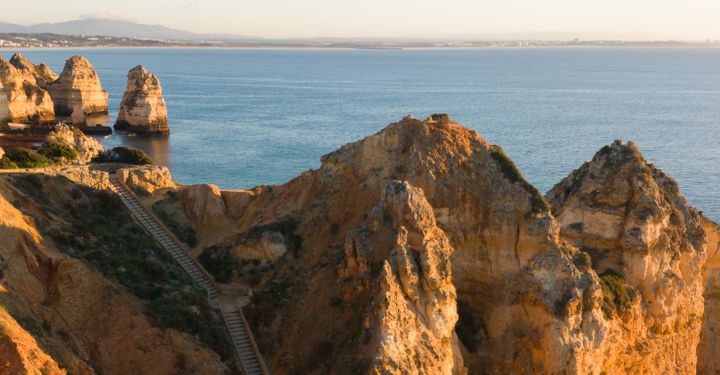 Whether it's your first time to this paradisiacal part of Portugal or you're going back again for more, you'll be glad to hear holidays in 2019 are up to 22% and 20% cheaper over Easter and summer, respectively.
There's plenty of well-worn tourist trails around these parts so if you're after a slice of sand to yourself, look west. Praia do Bordeira may be battered with wild waves but the quiet, golden sands are ideal for blissful basking in the sun.
Tempted? Here's where else you can avoid the crowds in the Algarve.

4. Majorca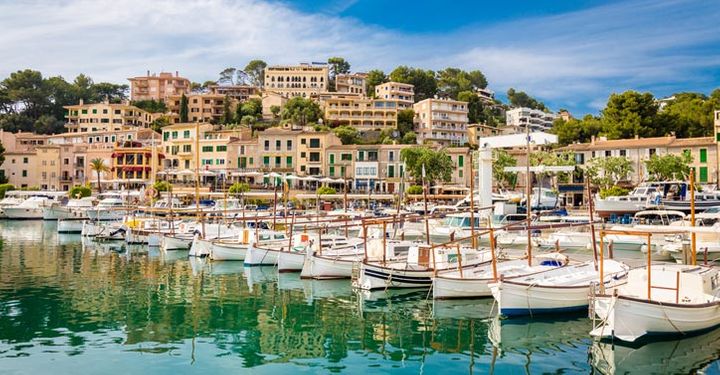 You can mix with the monarchy (sort of) for less in Majorca this year. The beautiful Balearic is a favourite holiday destination of the Spanish royal family and holidays here are up to 15% cheaper than last year.
As for what to do with your savings, we suggest hiring a swish set of wheels, donning your most glamourous sunglasses and tackling the Serra de Tramuntana (with the top down, of course).
You'll find numerous photo opportunities, quaint Majorcan villages and vineyards along the way – no wonder the royals love it!

5. Tuscany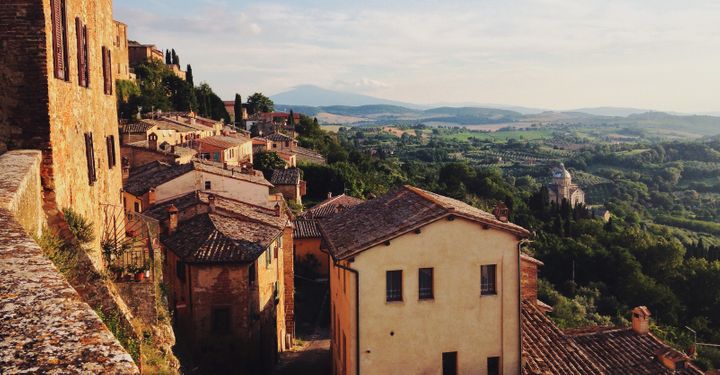 Banish your Brexit boredom with a week under the Tuscan sun - it's a wonderfully cheap time to visit!
With its incredible bounty of Renaissance masterpieces and trattorie, Florence will likely take your mind off things but to stay here would be missing out; the region stashes a lot more under its artist's smock.
Take Arezzo, for example. Set above sunburnt countryside and lush olive groves, the hilltop town seems to hide a fresco around every corner, while its hole-in-the-wall sandwich shops will have you going back for more again and again. Alternatively, try the nearby (but smaller) Cortona, or Montepulciano, famed for its thick, hand-rolled 'pici' pasta.

6. Costa del Sol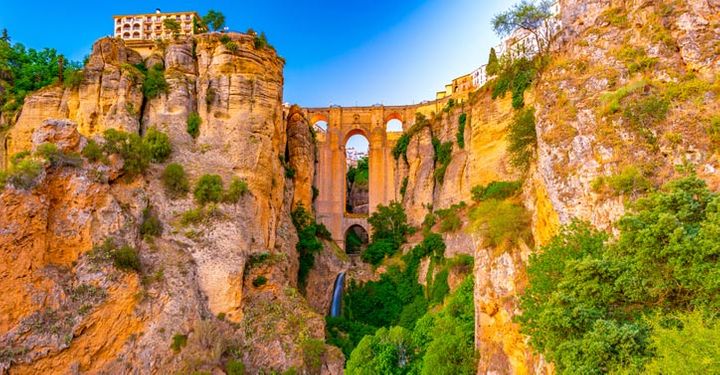 A classic fly-and-flop destination, Spain's Costa del Sol is tempting Brits back to its sands this Easter with package deal steals.
Holidays around Easter are currently around 10% cheaper than last year with usual suspects Nerja and Benalmádena offering uop some of the lower prices.
If you can swing a few extra days off work, you'll get even more for your money. Five-star stays in swanky Marbella can come in under £300pp if you're flexible with your holiday dates.

7. Gran Canaria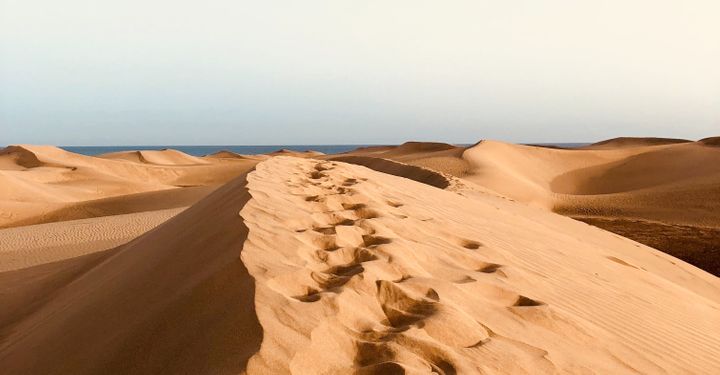 We could wax lyrical about how rolling sand dunes, pastel-coloured villages and sweeping beaches come perfectly packaged on this bite-sized Canary Island – but you know that already.
Instead, let the less-than-last-year prices send you to Gran Canaria this Easter. The island is packed with two- to five-star resorts with board options ranging from self-catering to all-inclusive, so you'll find something to suit your budget with ease.
It will even feel like the falling value of the pound won't touch you here. According to Numbeo, you can still get a pint for around £2. Salud!

Please note: All prices were correct at the time of writing and are subject to change. All prices are based on either 7-night stays for two adults or a family of four with children between 7 and 10. Percentages are based on the median price.

Have a comment or question about this article? You can contact us on Twitter or Facebook.
Sign up. Be inspired. Travel.
Subscribe now for hand-picked holiday deals, inspiration and the latest travel tips, straight to your inbox.
We won't pass your details on to anyone else. By clicking the sign up button you agree to our Terms of Use and Privacy Policy.