Updated March 4, 2022
Published April 2, 2020
By Esme Fox
Mexico City is one of Latin America's most vibrant capitals, bursting with culture, sights and excellent places to eat. The city, however, is not always top of visitors' Mexican wish lists, with many choosing to skip it in favour of the popular resorts of the Mayan Riviera, Puerto Vallarta or Los Cabos.
But, if you do choose to spend some time discovering this vivacious metropolis, you'll be handsomely rewarded.


Mexico City: Why should I go?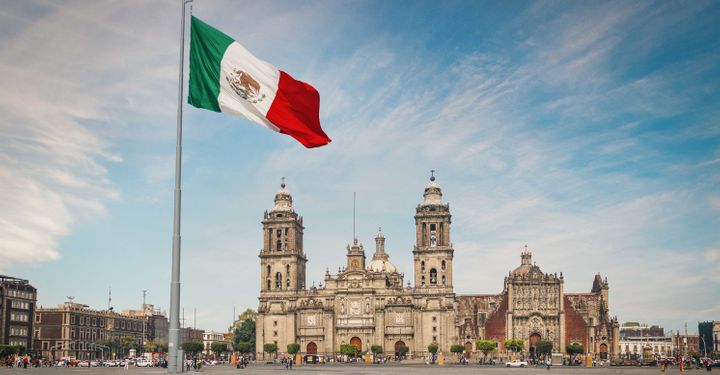 In 2018, Mexico City gained attention when it was named World Design Capital, and, since then, it has only continued to flourish. There's more than 170 museums and over 40 different galleries, putting it up there with the likes of Paris and London for choice.
Plus, following the 2015 release of the Bond film Spectre, which features a Day of the Dead parade in Mexico City in its opening scene, the city has ramped up its Day of the Dead celebrations, which now feature huge parades. This means that during the last couple of weeks of October and the first week of November, the city is one of the top places to be in the country.


The best places to stay in Mexico City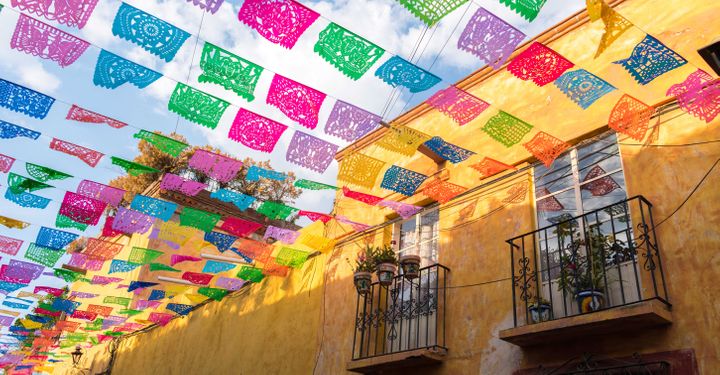 Many first-timers in Mexico City choose to stay in the Centro Histórico, the old city centre, which is home to the Metropolitan Cathedral, many of the major museums and some of the most impressive buildings. It's a great area to base yourself in if you'd like to walk to many of the major sights and experience a lively atmosphere day and night. There are several international hotel chains here, as well as some of the more elegant and historic options. Hostal Amigo Suites is a great budget choice, while the iconic Gran Hotel Ciudad de México is the place to stay if you want something a little more upmarket.
The Centro Histórico can get crowded and noisy, though, so if you want to stay somewhere a little less chaotic, the hip districts of Roma and Condesa are great choices – just remember that staying in a less condensed area means that you'll have to walk further between things. However, the districts are home to a good selection of independent hotels, guesthouses and boutique options, as well as some excellent bars and restaurants. Condesa DF and La Valise are great boutique choices, while La Querencia DF is a homelier and more affordable option.

There are also a handful of luxury international chain hotels located in the upscale district of Polanco, close to the huge city park, the Bosque de Chapultepec.
Another alternative is to stay out of the centre, in the quiet and leafy district of Coyoacan. This is Frida Kahlo's former neighbourhood, home to her house-museum, as well as a lovely park, a vibrant market and lots of colourful architecture. A great mid-range option here is Casa Tamayo, while Casa Moctezuma offers something a little more glamorous, housed in a historic mansion.


The best things to do in Mexico City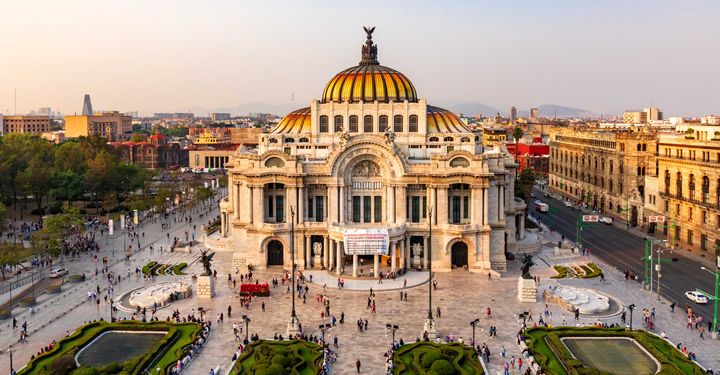 Many of the must-see sights are concentrated around the Centro Histórico, this includes the grand Zócalo Square (also known as Plaza de la Constitución) – the very heart of the city. Surrounding the Zócalo you'll find the Templo Mayor, the remains of the ancient Aztec temple of the city of Tenochtitlán, and the impressive Metropolitan Cathedral.
The grand Museo del Palacio de Bellas Artes, Mexico's best art museum, is also a short stroll from the Zócalo. Its vast collection features everything from pre-Hispanic art to a large section on muralists, including many works by Diego Rivera.
Another place to put on your must-visit list is the Bosque de Chapultepec, a sprawling city park which covers a massive 1,600 acres, making it one of the largest city parks in the western hemisphere. It's filled with large monuments, lakes, forested areas and museums. The best museum here is the huge Museo Nacional de Antropología, showcasing elements from pre-Hispanic Mexican cultures, from the Aztecs and the Mayans to the Toltecs. It also has replicas of many of the country's best ancient temples.
Another standout sight is the Museo Frida Kahlo, known as the Casa Azul. This is the house in which Frida used to live and work, along with her husband Diego Rivera. You can see Frida's studio, just the way she left it, as well as the bed in which she took her last breath. There's also a charming garden filled with quirky sculptures and tropical plants.
If you have time, take a day trip to Teotihuacán, the ancient Mesoamerican city, which lies about 50km (30 miles) northeast of the city. A UNESCO World Heritage Site, it features structures such as the Pyramid of the Moon, the Pyramid of the Sun, the Ciudadela and the Temple of Quetzalcoatl.

What to eat in Mexico City
Mexico City is a big foodie city, with food stalls, restaurants and cafes on almost every street corner. In fact, its food is one of its major draws.
And if you think you know Mexican cuisine, think again – there are so many more delicious dishes to try here than you've probably heard of. Don't be afraid of being adventurous with street food – most of it is safe, as it's cooked right in front of you.
The Coyoacan Market, close to the Frida Kahlo Museum is a great place to try a range of different street food classics, from tacos and huitlacoche (corn mushroom) quesadillas to stuffed chile poblanos. Other great street food dishes to try are esquites and elotes, fried corn kernels typically cooked with chili and lime, and whole corn on the cob smothered with mayonnaise, powdered cheese and chili.
If you're staying in Roma, you're in luck. This area is home to some of the best and trendiest places to eat in the city. Seafood lovers should head to Contramar, while vegetarians and vegans will love Por Siempre Vegana Taqueria, which does some of the best veggie tacos in the city.
Surprisingly, the historic centre doesn't have a huge choice of restaurants (street food options are far more common), but there are two excellent options: Azul Histórico and El Cardenal. Azul Histórico is pricey, but as it's hidden in a courtyard filled with trees, it's worth a visit just for the atmosphere. El Cardenal, on the other hand, offers a good range of traditional dishes.
If you're stuck somewhere in the city and have no idea where to eat, try local chain TOKS. It serves all the classic Mexican dishes at great prices and drinks are often included. It makes great cooked Mexican breakfasts too.
If you're feeling flush, treat yourself to a meal at Dulce Patria in Polanco, which offers beautifully-presented twists on classic Mexican dishes.


Mexico City tips and advice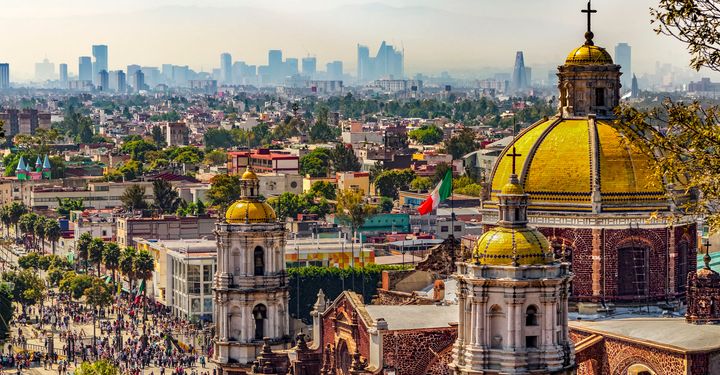 The city's metro system is easy to use and fast, however it's often extremely crowded, so make sure to avoid rush hours. If you're a woman travelling alone or with kids, there is also a separate dedicated train carriage at one end.
Ubers are another great way to get around. Take these instead of local taxis as no cash is exchanged, you can track where you're going, and you can see ratings on the app.
While Mexico does have a reputation for drug-related crime and violence, most travellers pass through Mexico City without incident. Make sure you stick to the neighbourhoods where the major attractions are and take the necessary precautions to keep your valuables concealed. Many of the main tourist areas are safe to walk around at night too, but keep your wits about you when you do. You can see the latest FCDO advice for safety and security in Mexico here.


Have a comment or question about this article? You can contact us on Twitter or Facebook.