May 12, 2022
Little La Palma doesn't make a fuss like some of the bigger Canaries. Instead of high-rise hotels and busy resorts, you'll find tiny seaside towns, sleepy fishing villages, and secluded mountain retreats. On La Palma, peace and quiet is the name of the game.
Yet despite its small size, there are still plenty of options when it comes to places to stay. Whether you're a keen hiker looking to trek in the Caldera de Taburiente National Park, or a family seeking sandy shores, take a look at our guide to the island's best resorts and start dreaming of your next La Palma holiday.


1. Los Cancajos
Best for families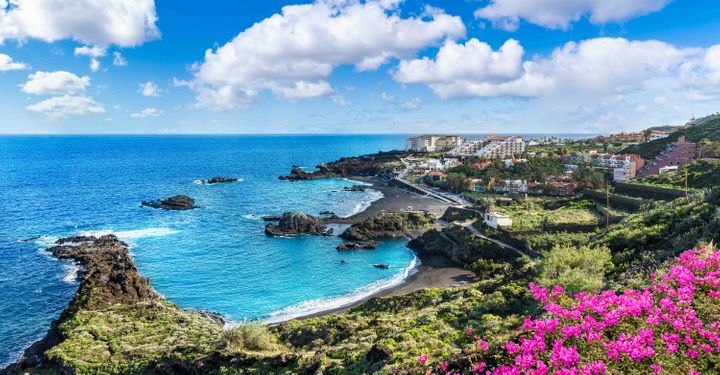 The coastal resort of Los Cancajos is relaxed and easily accessible, with all the amenities you could need for a great family holiday. Its Blue Flag beach, Playa Los Cancajos, has dramatic black sand with calm water that's safe for splashing around in.
In Los Cancajos, you'll find a good selection of restaurants and bars, with options to suit both adventurous and fussy appetites. Wander along the pedestrianised promenade and choose one that takes your fancy, then explore some more and discover the many hidden coves surrounding the main beach. If you want to venture further afield, the number 500 bus takes you to La Palma's capital, Santa Cruz, in less than 20 minutes.


2. Puerto de Tazacorte
Best for couples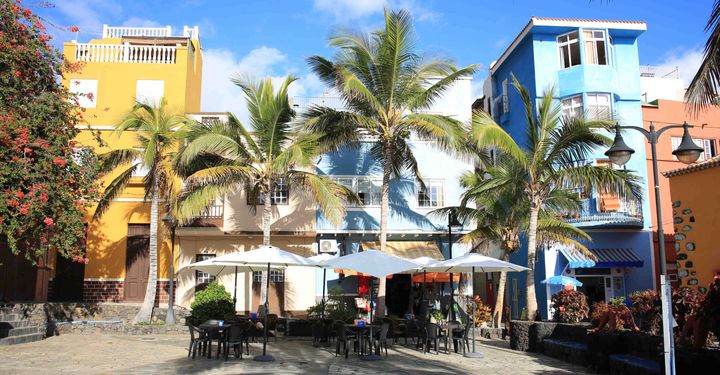 Regarded as the sunniest spot on the island, Puerto de Tazacorte is the ideal place to kick back and relax with your significant other. There are several upmarket hotels along the beachfront if you're looking to stay somewhere special, and the general atmosphere is relaxed and peaceful. As the village has grown, so have the drinking and dining options in Puerto de Tazacorte, and there are now lots of lovely dinner date spots along the seafront.
The beach is made up of one long sweep of soft black sand, which stretches out into a turquoise sea, bordered by craggy cliffs on one side and the harbour on the other. To the south there is also a much smaller but totally unspoilt cove, if you're looking for more privacy.


3. Fuencaliente
Best for travellers on a budget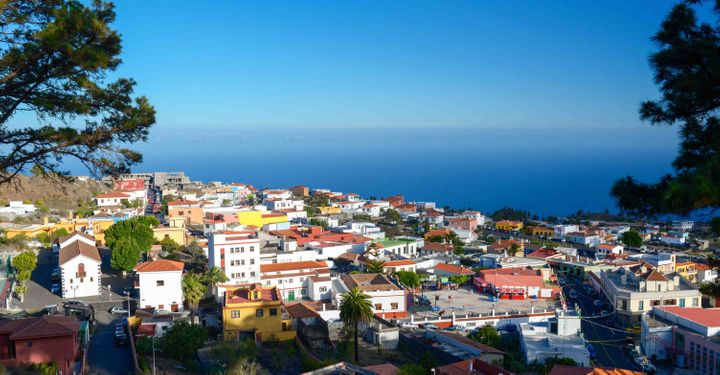 While you'll find prices steady across La Palma, Fuencaliente, in the south of the island, offers a good range of options for travellers on a budget. The area is made up of three main villages, Las Indias, Los Canarios, and Las Caletas, with beaches Faro de Fuencaliente, Playa de Echentive, and Playa Punta Larga within 30 minutes' drive of each. If you're really looking for a cheap holiday on La Palma, book an apartment with a kitchen and cook for yourself for a couple of nights, too.
The whole region is quiet and relaxed – like most of La Palma – with the main activities being beach days or hiking. If you're feeling super fit, take on the Ruta de Los Volcanes, a six-hour hike through Fuencaliente's lush countryside. Stunning coastal views and pretty white-washed villages come as standard.


4. Los Llanos
Best for those looking to go hiking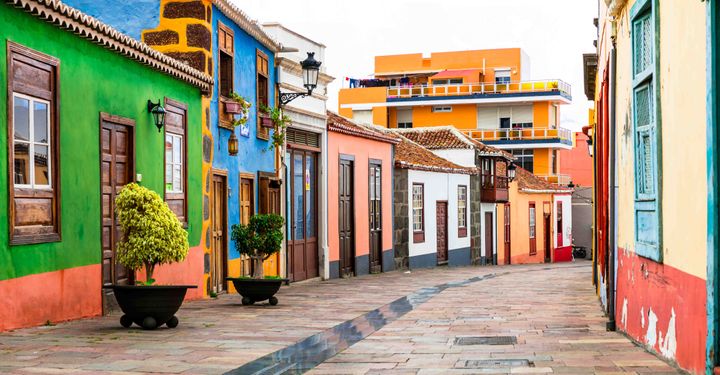 If you're travelling to La Palma to make the most of the epic hiking opportunities, base yourself in lovely Los Llanos. Located inland, to the west of the island, the small town is just a 20-minute drive to Caldera de Taburiente National Park and equally close to the famous Pico Bejanado walk.
In the town itself, explore the pretty paved streets of the old town, with its central church, ancient trees and traditional colourful houses. There are plenty of restaurants to enjoy a delicious al fresco dinner after a long day in the mountains. And if you want to mix things up with a day on one of La Palma's best beaches, Puerto de Tazacorte is less than a 15-minute drive away.


5. Barlovento
Best for authentic La Palma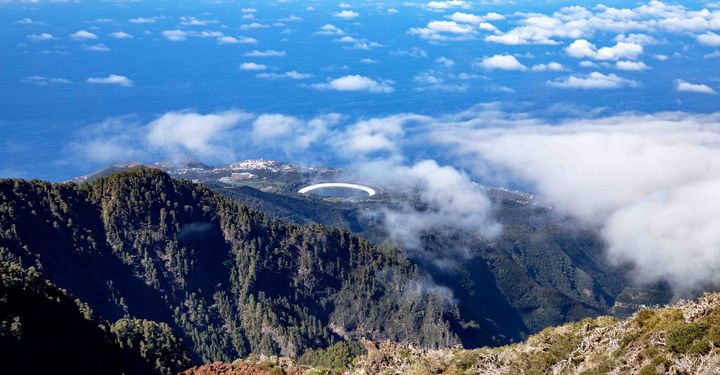 Lush, wild and remote, green Barlovento, in the northeast corner of La Palma, is perfect for people who really want to get away from it all. With not much more than a handful of hotels, a few bars, and a couple of traditional restaurants, this is the Canary Islands at its most authentic.
For the best views in town, make sure you spend a few hours hiking up the Roque de los Muchachos peak – the panoramic seascape is well worth the effort of the trek. Another (slightly more relaxing) way to spend a day in Barlovento is by visiting the La Fajana natural pools. These stunning seawater pools gradually formed into the cliff face and have since been adapted with the addition of steps and paths to allow you to easily dip in for a swim.


6. Puerto Naos
Best for a quieter place to stay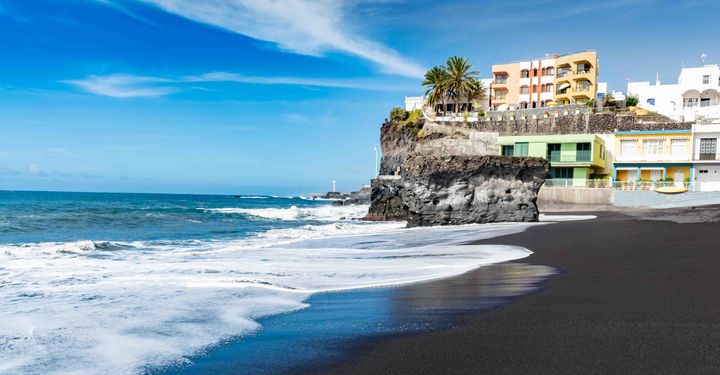 Puerto Naos is a sleepy fishing village and beach resort that makes the perfect place to spend a tranquil week surrounded by epic scenery and sea views. On the sunny west of the island, close to the volcanic Cumbre Vieja Nature Park, the resort is not only a great base for beach breaks, but also ideally located if you want to do some hiking.
The resort centre may be small and laidback, but it still provides a good choice of hotels, bars and restaurants. One of the best spots to dine out is the promenade, which runs along the palm-lined beach, so you can enjoy your meal with views of waves crashing on the black sandy shore.


Have a comment or question about this article? You can contact us on Twitter or Facebook.