How to do La Palma on a budget
September 28, 2022
La Palma, or La Isla Bonita (the pretty island) as locals call it, is every bit as idyllic as its nickname suggests.
A quiet Canary with a wild heart, La Palma is more long walks and deserted coves than late nights and beach bars. And with warm winter sun, a challenging hiking terrain and a charming and historic capital city, there is plenty to keep you entertained without spending a penny.
For our tips on the best places to stay, eat and adventure, check out our budget-friendly guide to a La Palma holiday.
*All prices quoted correct as of September 28, 2022. Please note prices can fluctuate daily and may appear differently on provider site for this reason. Deals are subject to the partners' T&Cs.


Where to stay in La Palma on a budget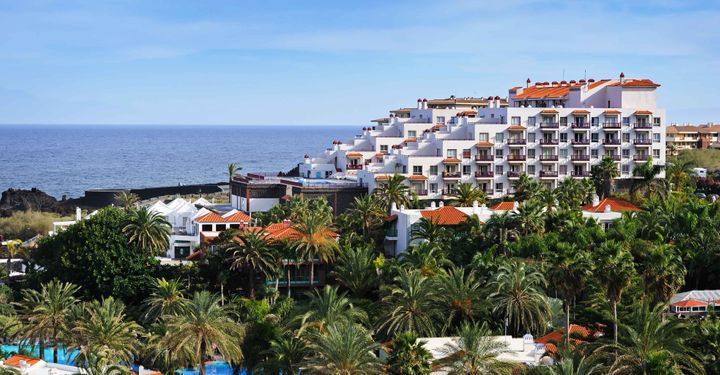 Direct flights to La Palma with TUI have helped put this rugged natural beauty on the map, and lowered prices too.
The airport is located just south of the capital, Santa Cruz de La Palma, making this one of the easiest and most affordable places to stay. You'll find the largest selection of accommodation here, including hotels, B&Bs and apartments to rent. For example, an El Lomo apartment will cost around £67 per day.
The other way to bag the cheapest accommodation is to book a package holiday, with flights and transfers also included. Many of the package holiday accommodation on La Palma is found in the popular beach resort of Los Cancajos, which is also very close to the airport and has a beach suited to young families.
Alternatively, look at the Fuencaliente area in the south of the island. With three main villages, Las Indias, Los Canarios, and Las Caletas, there's plenty of choice for thrifty travellers.


Where to eat in La Palma on a budget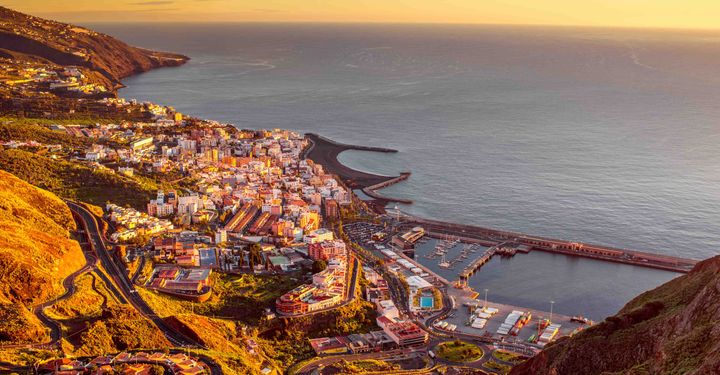 As you'd expect, many of the cheapest places to eat out in La Palma are in Santa Cruz de La Palma. From relaxed cafes such as El Cafe de Don Manuel to Mediterranean cooking and mojitos in Casa Tey, there's plenty to sate hungry travellers here.
To keep things really cheap, look out for local, Canarian restaurants and set menú del día (menu of the day) options at lunchtime. That's when you'll find the best deals on the freshest fish or Canarian meat dishes. Tasty Spanish tapas is another budget friendly way to eat out, as you only need to order one or two small dishes, which can start from as little as €3.
The seafood (and sea views) at Playa Mont, Puerto de Tazacorte, and the jam-packed sandwiches at Piadineria Calle del Medio 13, Los Llanos, are both well worth checking out if you're in either area.


What to do in La Palma on a budget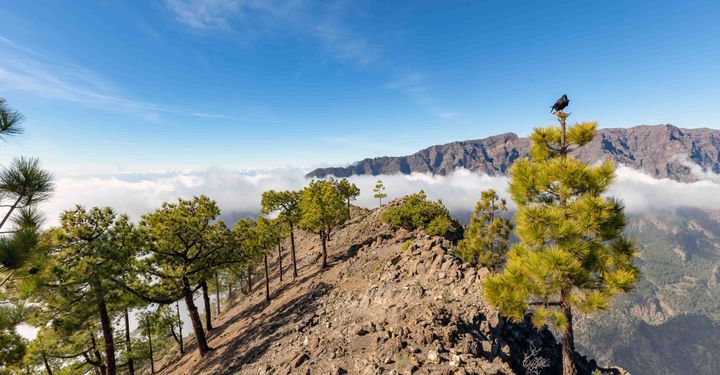 Black-sand beaches, towering volcanoes, lush hiking trails, and epic night skies – many of the best things to do in La Palma are absolutely free.
Beach lovers should make a beeline for the island's biggest and most lively beach, Puerto Naos, or the more unspoilt Playa Nueva. Inland, the Caldera de Taburiente National Park is the place to be. As you hike along various trails here, you'll find yourself inside a huge volcanic crater, some 8km (5 miles) wide and around 1,500m (4,921ft) deep.
No matter where you are in La Palma, but especially if you're in a more remote area, make sure you spend a good hour every evening looking up. The clear view of the stars here is so spectacular that UNESCO has named the whole island an official 'starlight reserve'.
If you're more of a culture lover than back-to-nature traveller, Santa Cruz de La Palma is the place to stay entertained. As one of the Canaries' prettiest and most colourful cities, you could spend hours simply wandering and admiring the architecture – especially along the Avenida Maritima, where you'll find the city's best preserved traditional balconies.


How to get around La Palma on a budget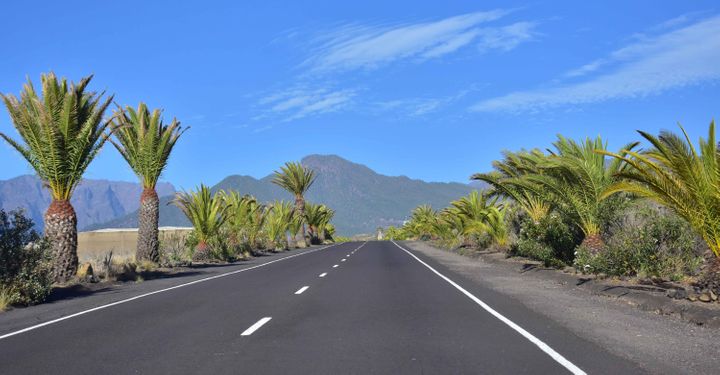 The best way to get around in La Palma is with a hire car. In fact, given car hire costs can be very low, you won't have to spend as much as you might think. Plus, having a car means you can do as much exploring as you want to, whenever and wherever you'd like. Do bear in mind that as La Palma is a small and mountainous island, the roads are not big, wide or fast, so always give yourself more time than you need for your journeys.

If car hire isn't an option, there are also some good bus services to help you get around the island. These will help you get from town to town, but not to the more remote villages or hiking areas. You'll also need to plan carefully based on timetables, as buses aren't frequent. The prices are very cheap though, with distances under 10km (6 miles) costing €1.50 and even those over 20km (12 miles) just €2.60.
Finally, if you only intend to do a few short trips, perhaps into Santa Cruz and back to the beach, or from your hotel to Caldera de Taburiente National Park, then you might consider using taxis.


Insider tips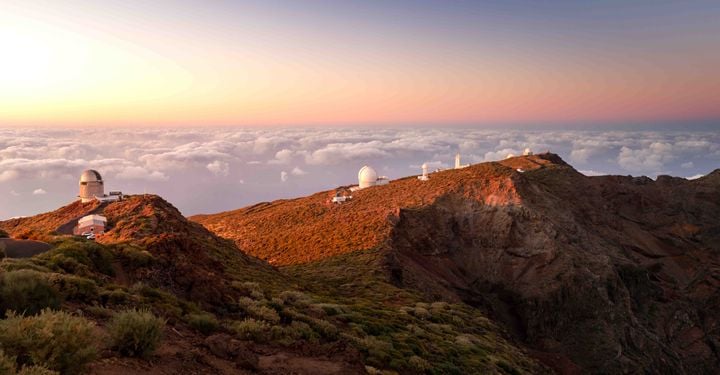 The walking trails around Caldera de Taburiente National Park are all beautiful, but some are easier and more scenic than others. Invest in a good map and do your research before so you don't need to pay to go with a guide.




When you're out and about in remote areas of La Palma it might be hard to find restaurants for lunch, so pack a picnic and that way you'll also have more money to spend on dinner.



Make the most of La Palma's year-round sunshine and travel out of the peak summer season, when prices are at their highest.


Have a comment or question about this article? You can contact us on Twitter or Facebook.