10 of the best things to do in La Palma
November 25, 2021
La Palma's rugged natural beauty and epic volcanic landscapes make it a great place to holiday if you love the great outdoors. From hiking in the caldera of an inactive volcano and swimming in natural rock pools, to stargazing under dazzling night skies, there's plenty to keep you happy on this little Canary Island.


1. Go hiking in Caldera de Taburiente National Park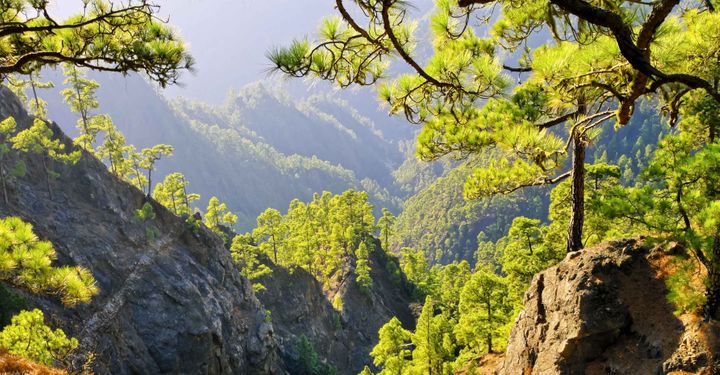 La Palma is famous for its dramatic volcanic landscapes and otherworldly beauty, and nowhere is that more evident than in the Caldera de Taburiente National Park. The park is centred around a huge volcanic crater, which at 8km (5 miles) wide and around 2,000m (6,562ft) deep, is a truly spectacular sight.
Hike along one of the many trails that run along the caldera and its rim - passing through dense forest, discovering streams and waterfalls, and climbing rugged peaks as you go. You'll find the highest point in La Palma, Roque de la Muchachos, here too. As you'd expect, the views from the top, out over the caldera, are incredible.


2. Gaze in awe at the some of the clearest night skies in the world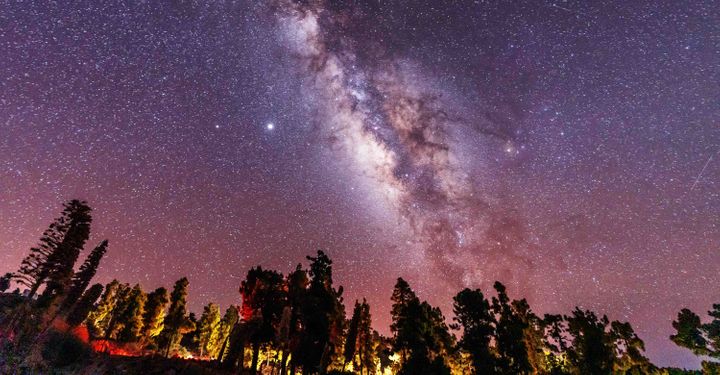 Thanks to its remote location and lack of development, La Palma offers some of the best stargazing in the world. In fact, the sky over the island is so beautiful that UNESCO has named La Palma an official 'starlight reserve'. With very low levels of light pollution, the skies here are incredibly clear, making it easy to see countless dazzling constellations.
It doesn't take a telescope or expert knowledge to be awe-struck by how brilliant the stars are in La Palma – you can stargaze from pretty much anywhere. But for the full experience, join a tour or visit one of the island's many observatories to learn from an astronomer.


3. Spot dolphins and whales on a boat tour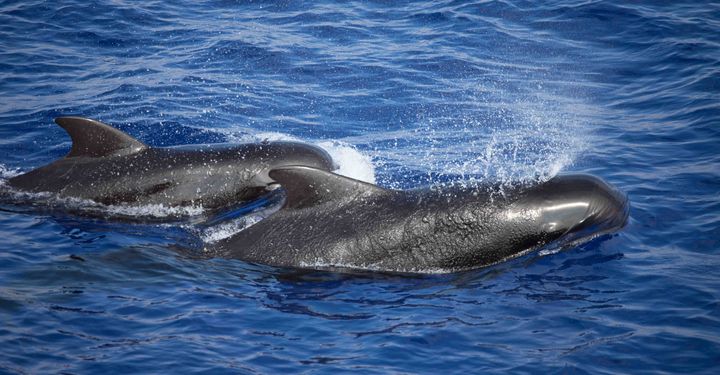 La Palma's waters are blessed with vibrant marine life, including dolphins, pilot whales, minke whales, turtles and more. To see them in their natural habitat, head out to sea on a guided boat tour.
There are several boat tours available across the island and, while you can spot both whales and dolphins all year round, conditions are often best between April and October. Some tours are all about relaxing and watching the wildlife, while others encourage you to get in and have a swim too. Whatever you do, don't forget your camera!


4. Get a head for heights at Roque de Los Muchachos Observatory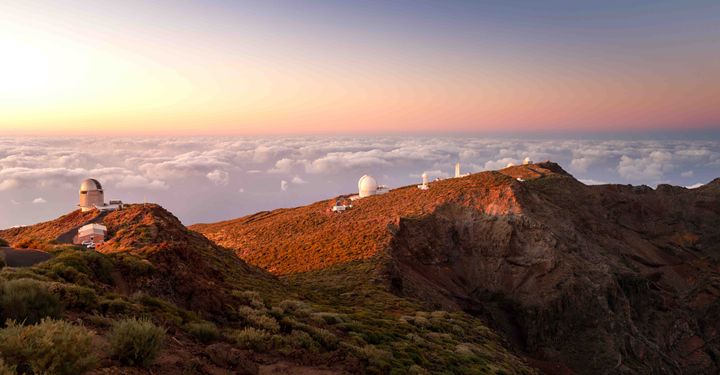 Atop La Palma's highest peak stands one of its main attractions – a futuristic observatory. At 2,396m (7,861ft) above sea level, the views are spectacular and far reaching. On clear days you can see right across the Atlantic to Tenerife, La Gomera and El Hierro.
While it's not possible to visit the observatory at night (this is a scientific research facility, after all), you can take a tour of the facility during the day. During these visits, you'll learn about the inner workings of the observatory, and see some of its massive telescopes up close and personal.


5. Wander the cobbled streets of Santa Cruz de la Palma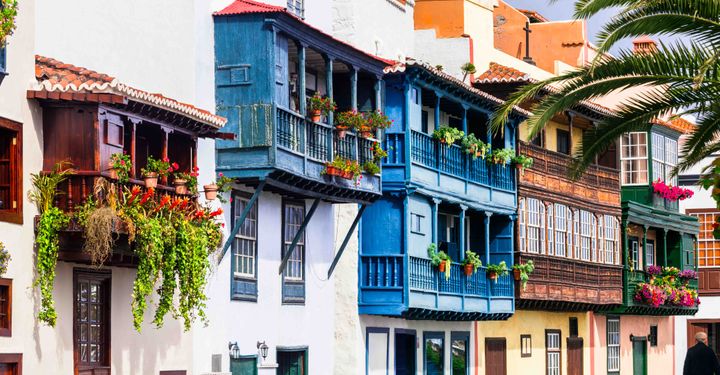 Santa Cruz de la Palma is one of the prettiest cities in the Canaries, typified by its colourful 15th-century colonial architecture and balconies laden with flowers.
Explore the cobbled streets of the historic Old Town, wandering past cafes busy with locals and markets selling the fresh fruit and fish of the island. Be sure to walk along the Avenida Maritima, beautiful seafront promenade, to admire the sea views and some of city's best preserved traditional balconies. The Museum of La Palma is also well worth a visit, and is housed in an atmospheric old convent building.


6. Be amazed by nature at the salt pans of Fuencaliente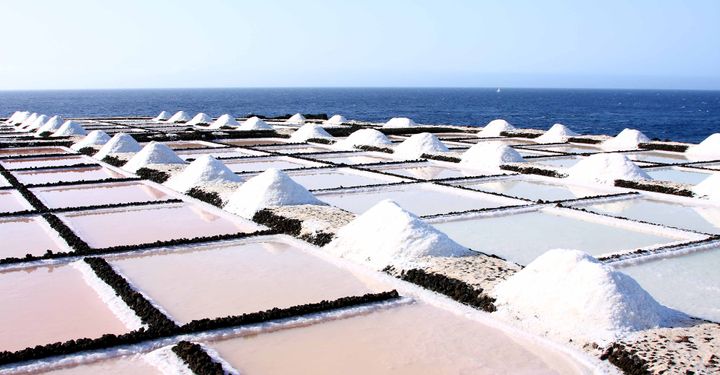 If you're into more unusual holiday activities, visiting the glistening mounds of salt at the salt pans of Fuencaliente might be your thing. Located at the southerly tip of La Palma you'll find bright-white piles of salt, set in pools of pink seawater and surrounded by black volcanic rock.
The juxtaposition of colours makes for a surreal view, which you can enjoy on a guided tour, while also learning more about how the salt goes from mound to table. After your tour, head to the site restaurant to enjoy more sea views and sample the freshly made salt firsthand.


7. Go wildlife spotting in the beautiful Los Tilos forest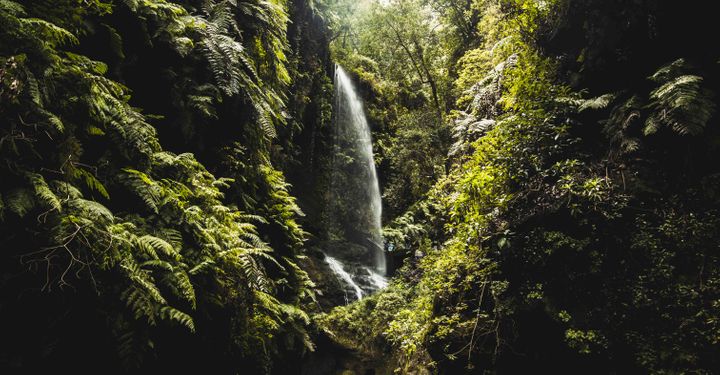 One of the world's last remaining laurel forests, lush Los Tilos was recognised as a UNESCO Biosphere Reserve in 2002 for its rare flora.
Choose from the numerous hiking trails and head off in search of hidden glades, rumbling waterfalls (such as Cascada de Los Tilos), and the wonderful wildlife that calls the forest home. Many of the plants and animals here are endemic species. Keep an eye out for rare white-tailed laurel pigeons and giant ferns – you won't find them anywhere else.


8. Sunbathe on black sand beaches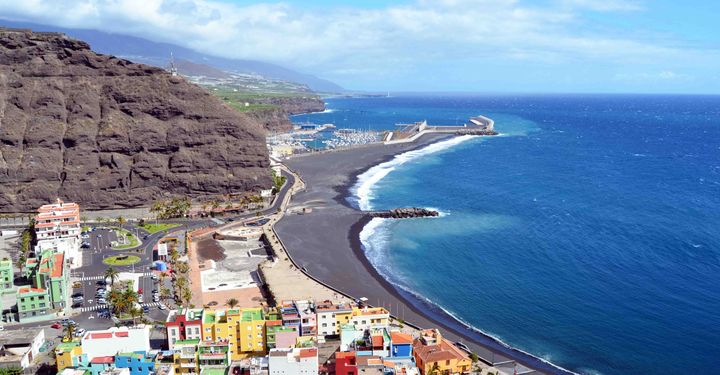 Unlike the golden sands of Fuerteventura, some of La Palma's best beaches are made of brilliant black sand. More moonscape than Spanish island, La Palma's volcanic sands are nearly always quiet, with the package holiday crowd sticking to the better-known Canaries. Some of the island's best shores include family-friendly Puerto de Tazacorte, Blue Flag Puerto Naos, and Playa de Echentive, which is backed by the majestic Teneguía volcano.


9. Party with the locals at Los Indianos Carnival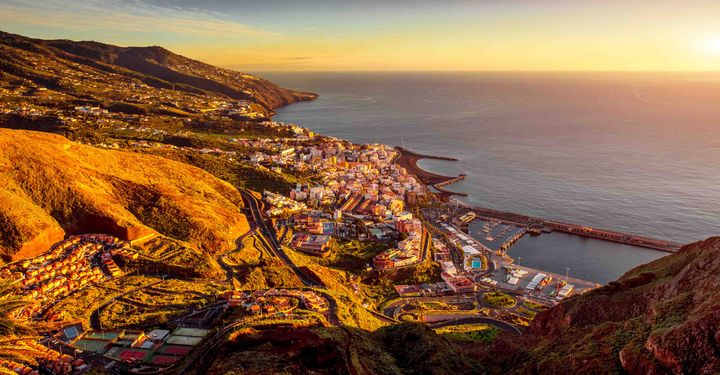 Every year, around February and March, Santa Cruz de la Palma plays host to La Palma's biggest event, the lively Los Indianos Carnival. The fiesta is a celebration of the island's friendly relationship with Cuba, and dates back to the 1960s.
A pure spectacle, over 80,000 people, dressed in white period costumes, descend on the capital to celebrate. Expect Cuban music, plenty of mojitos, and, on the last full day of the festivities, a huge talcum powder fight.


10. Cool off in pristine natural pools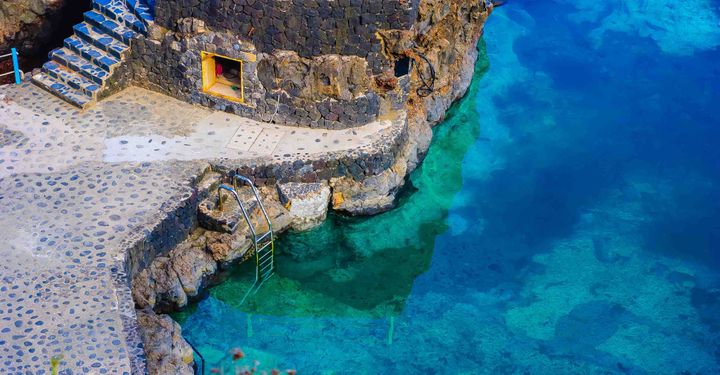 The coast of La Palma is dotted with natural rocky pools, filled with clear blue seawater. Some of the most popular pools, such as Charco Azul or La Fajana in the north of the island, have been developed to include stairs, and even have designated sunbathing areas and restaurants nearby.
While you'll find these pretty pools all over the island, the two mentioned above are among the most picturesque.


Have a comment or question about this article? You can contact us on Twitter or Facebook.