October 24, 2018
Heading to Rome? A visit to the Eternal City doesn't need to break the bank. Here's how you can live like an emperor but still have enough cash left over for that all-important gelato fix.
The Beehive Hostel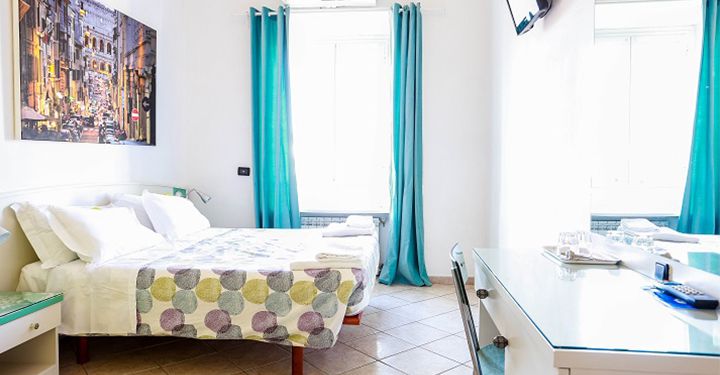 This friendly hostel is perfect for travellers on a budget. It's colourful and quirky (rooms are described as "sweets" and there are monthly storytelling sessions) and the gorgeous public areas - a small garden and a board game-filled lounge - are light and airy.
It's also one of Rome's greenest hostels – guests' unwanted clothes are collected and donated to local charities and all of the hostel's toiletries and cleaning products are eco-friendly.
From £22 per bed per night.

The Yellow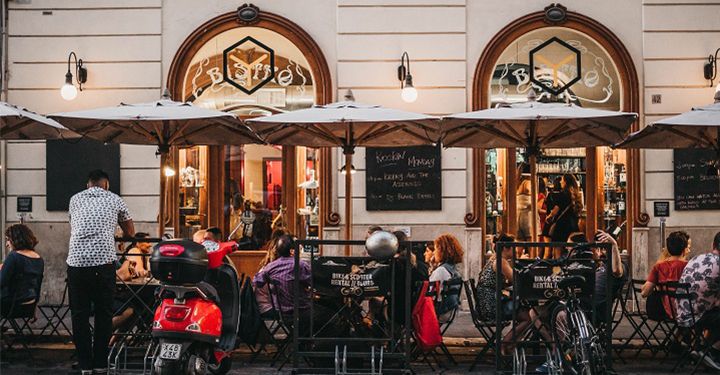 Although this probably isn't the best option for travellers who prefer to spend their evenings curled up with a good book, The Yellow has certainly acquired a cult following - largely made up of party-loving backpackers.
And it's not just a single property, but an entire square, taken over by the owners and filled with the hostel's bar, restaurant and hair salon (yes, you did read that correctly).
It's also popular with creative types, thanks to the fact that musicians and artists can offer artwork or performances as payment for stays.
From £28 per bed per night.

Generator Rome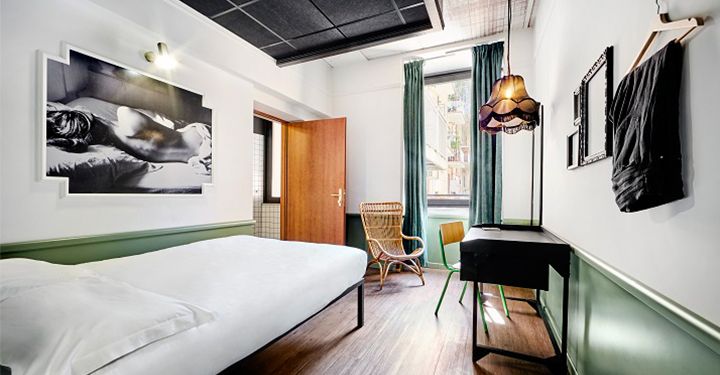 Marketed as a boutique hostel, the Generator Rome is a fantastic option for solo travellers more like to be found exploring the Colosseum than nursing grappa-fuelled hangovers.
We're huge fans of the home comforts, which include beautiful bedside lamps and some of the fluffiest towels we've come across in a hostel.
Its location, on the edge of the Monti neighbourhood and close to the Colosseum and the Basilica of St. John Lateran, makes finding your bearings easy.
Accommodation options range from dormitories (which have a maximum of four beds) to one, two and four-bed private rooms.
From £35 per room per night.

The Bluehostel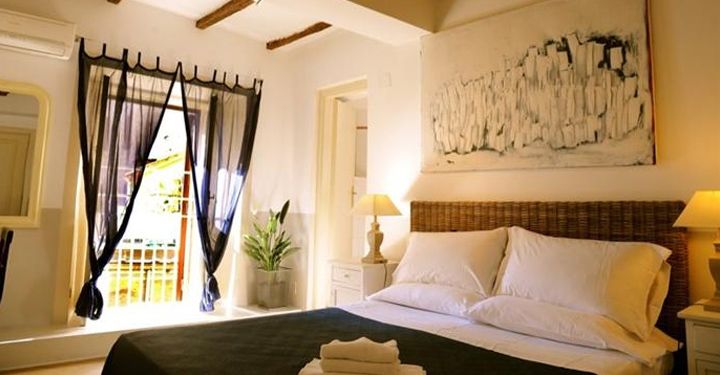 This Italian crash-pad is truly a hostel with history – it's housed in a former convent which dates back to the seventeenth century.
The rooms come with the extras usually found in boutique hotels (including Nespresso machines) and the location is fantastic, in the historic neighbourhood of Monti, just a ten-minute from the Colosseum and few steps from the Santa Maria Maggiore basilica, whose bells will double as your daily wake-up call.
From £53 per room per night.

Holiday Inn Rome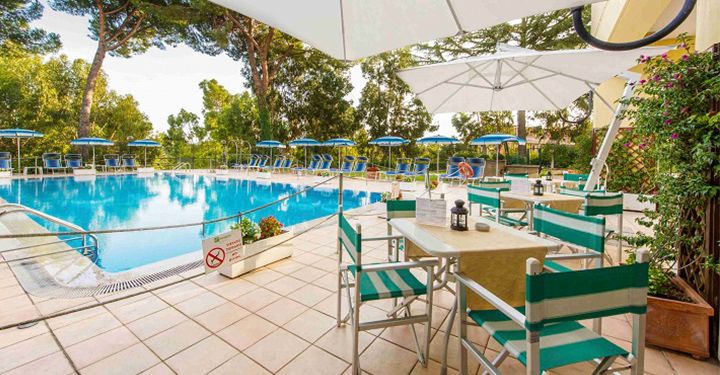 This Holiday Inn's close proximity to the airport makes it one of Rome's best business hotels, albeit one with features (including a gorgeous outdoor swimming pool and a large gym) usually associated with larger properties.
It's close to the la Nuova Fiera di Roma as well as the Vatican Museums, and the free shuttle bus to nearby metro station Battistini Linea A makes getting further afield wonderfully easy.
From £58 per room per night.

Holiday Inn Express Rome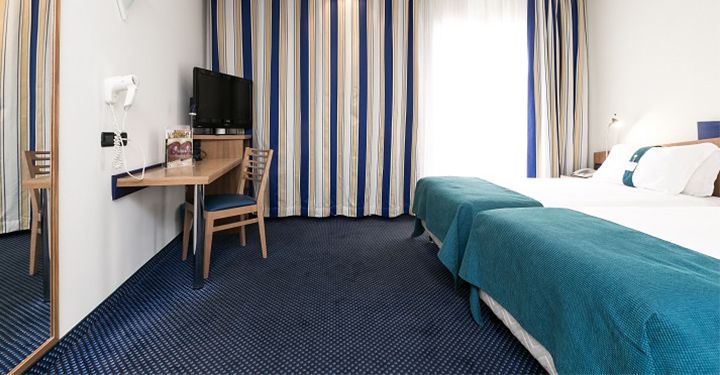 This hotel can be found in San Giovanni, famous for its Renaissance buildings. Some of the city's biggest attractions are within walking distance, and the Ponte Lungo metro station is just a few metres away.
The hotel's got a large number of connecting rooms, which makes it a fantastic option for families, who'll also love the spacious courtyard and easy access to the nearby Bioparco di Roma zoo.
From £71 per room per night.

Hotel Villa San Pio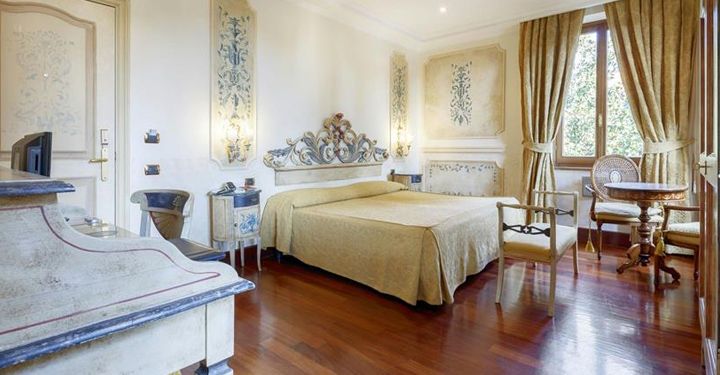 The Villa San Pio is a luxury hotel with a budget price tag. Located near the old town, its rooms are tucked inside three individual villas perched on Rome's Aventine Hill – hence the spectacular views.
The friendly staff will happily arrange guided tours of the city, and those post-tour aches and pains can be soothed away with a massage by the hotel's in-house masseuse. We also love the breakfasts – enormous Italian feasts served in a beautiful garden gazebo.
From £88 per room per night.

Hotel San Anselmo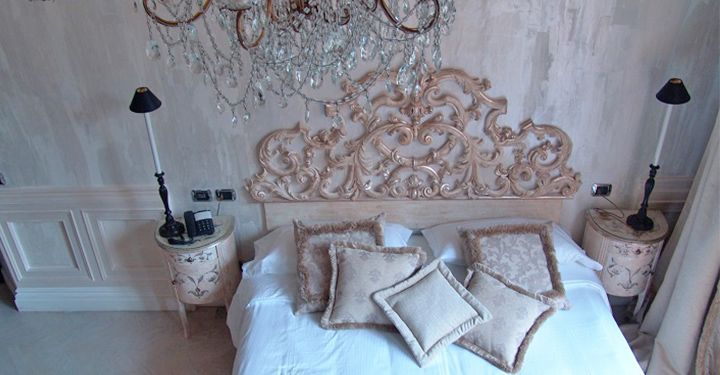 This charming property, a private villa transformed into a hotel in the 1960s, is perfect if you're looking for a quieter base from which to plan your explorations.
You'll find it in the heart of one of Rome's most sophisticated neighbourhoods, surrounded by beautifully landscaped gardens and with easy access to the Circus Maximus and the Piazza dei Cavalieri di Malta.
Rooms are spectacular affairs - filled with antiques, damask-draped four-poster beds and lots of gold. A hotel truly fit for an emperor.
From £88 per night.

Hotel Campo De' Fiori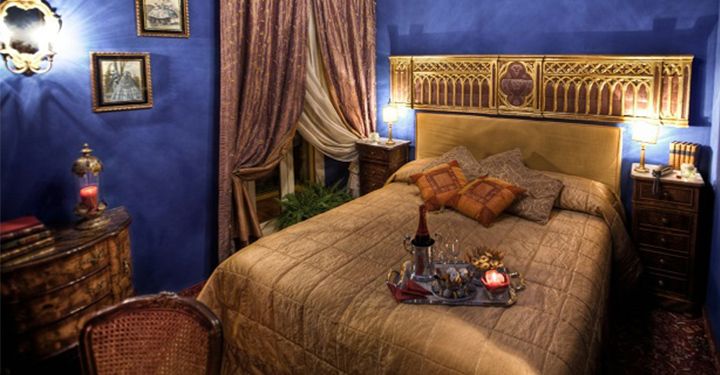 Liberace would have loved this ivy-covered boutique hotel, with its abundance of velvet, gleaming chandeliers and vast expanses of marble. You'll find it in Rome's centro storico, and although this is one of the city's busiest areas, sound-proofed rooms ensure you'll sleep easy.
There's no restaurant, but you can grab a bottle of wine at the cosy bar and drink it on the hotel's spectacular three-level rooftop terrace.
If you don't fancy staying in the main building, the hotel also has a number of self-catering apartments nearby.
From £100 per room per night.

Starhotels Michelangelo Rome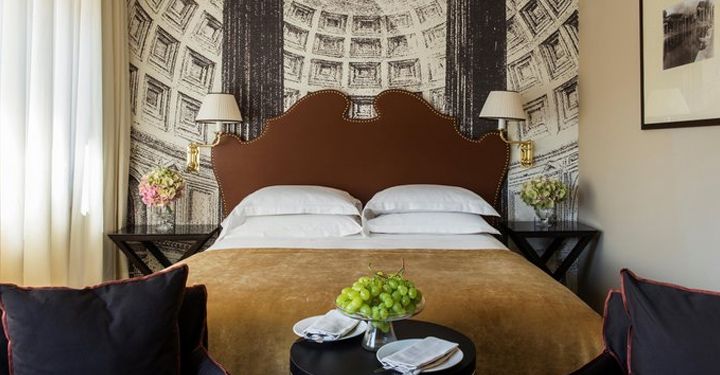 This four-star hotel's ideal if you're after a little luxury but don't want to break the bank. It's right next to the Vatican City and just a seven-minute walk from St. Peter's Basilica.
The 179 rooms are airy, modern tributes to Italy's capital; headboards on beds bear huge murals depicting the city's most famous sights, and sleek black-and-white prints line the walls.
When it's time to dine, head to the hotel's fantastic Dome restaurant for Italian delicacies such as parmigiano risotto.
From £141 per room per night.

Keen to get off the beaten path? Discover Rome's lesser-known gems.
*All prices based on lowest price at time of writing. Please not that hotel prices are affected by seasonality and are subject to change.
Have a comment or question about this article? You can contact us on Twitter or Facebook.