11 ways to save money in Rome

September 7, 2018
Italy's capital is one of the world's most enchanting cities, with an unbeatable mix of culture, history, fabulous food and knockout beauty.
While Rome can be expensive at times, there are many ways to save money during your visit. Here are just a few.

1. Fill up during aperitivo time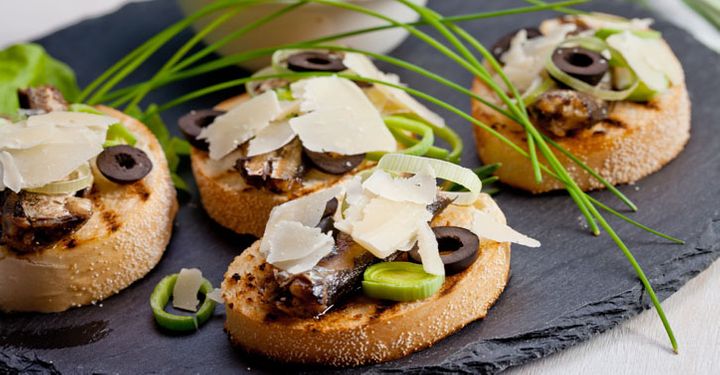 The Italians have a wonderfully civilised habit of bringing out free buffets of nibbles to go with their early-evening drinks.
Aperitivo time is usually from about 6pm till about 8pm, and bars will offer a selection of finger foods, mini pizzas, crostini, olives and other snacks to go with your drink.
Just as long as you're not an obvious greedy guts, you can refill your plate several times and that can easily make up dinner. Even if you pay €10 for an Aperol spritz, it's still a bargain.
If you're in the Monti neighbourhood, look out for ivy-covered wine bar Ai Tre Scalini. Across the River Tiber in Trastevere is Freni e Frizione, a fun cocktail bar in an old mechanics' garage.
2. Help yourself to free water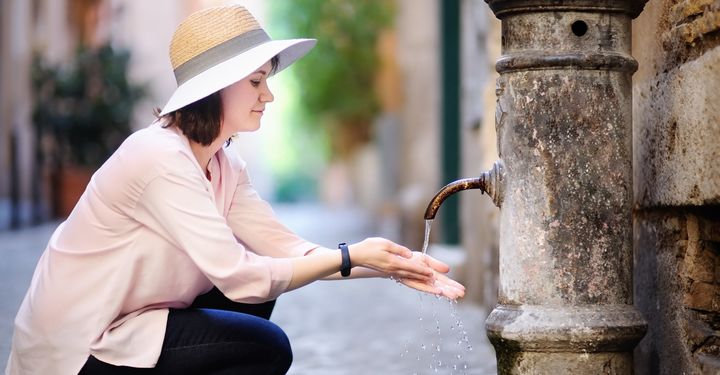 Don't buy bottles of water when you can refill your own bottle at one of the thousands of water fountains found all over Rome. Fresh, cold water spouts from fountains and, unless you see a rare sign saying "non potabile", it's all gorgeous drinkable stuff. Apps such as ThirstyInRome will help you find them if you're on the hunt.
But what the Italians give, they then take away. It's almost impossible to order a carafe of tap water in an Italian restaurant, where waiters stubbornly and annoyingly insist that you buy bottled water. You could always sneak in your own refilled bottle and be subtle about it.
3. Service is included
Italian restaurants already include a service charge on the bill, so don't feel compelled to add another 10-15 per cent as you would in some countries.
Restaurant menus will list their "coperto", which is a cover charge that varies from place to place and is charged per person.
If you really want to show appreciation for exceptional service, you could add a few euros, but it's not compulsory.
4. Drink your coffee at the bar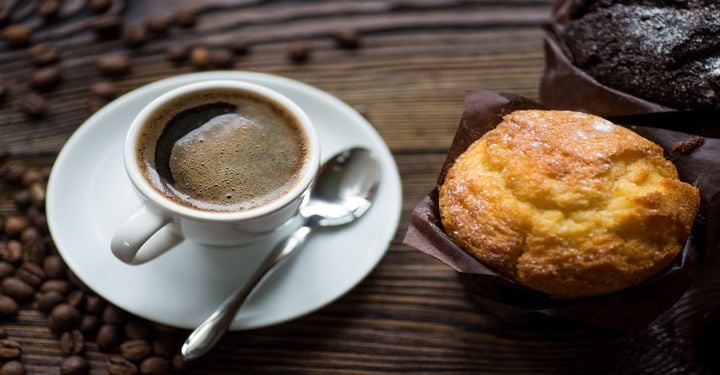 The price of your coffee goes up in price the further you are from the bar.
Unless you're really knackered and want to flop at a table, save yourself a few euros and drink coffee at the bar.
See the difference for yourself when you read the menu showing the banco (bar) and tavola (table) prices.
5. Take advantage of freebie Sunday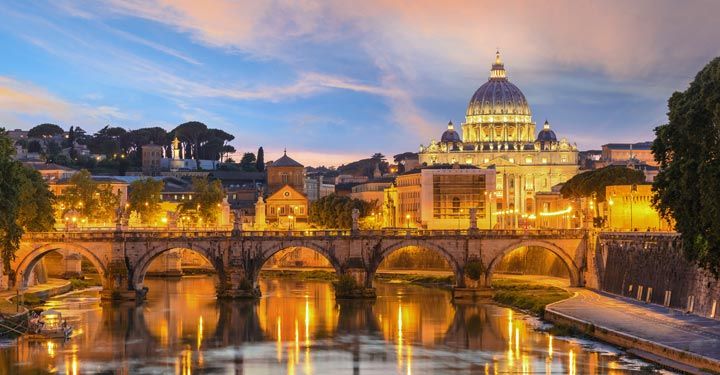 If you're in Rome on the first Sunday of the month, you can visit its museums for free. Just be prepared for longer queues, as many museums don't allow advance booking on those days. The Borghese Gallery is included, but you still need to book your free ticket in advance.
If you're visiting on the last Sunday of the month, that's when the Vatican Museums are free – unless it clashes with major holidays including Easter Sunday and Christmas Day.
6. Make the most out of the Colosseum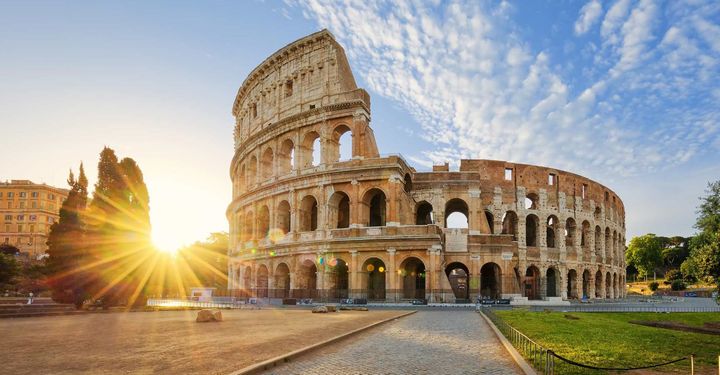 It's the most-visited monument in Italy, so it takes a bit of planning to explore the Colosseum. Your ticket also includes the Forum, and don't forget that the ticket is valid over two consecutive days so you don't have to cram both sites into one day. Although it costs an extra €2 to book online, you can reserve a slot and save yourself precious time in the queues.
Also, EU citizens aged between 18 and 25 get a discount of nearly 30 per cent, so bring some ID with you.
7.
Be wary of city passes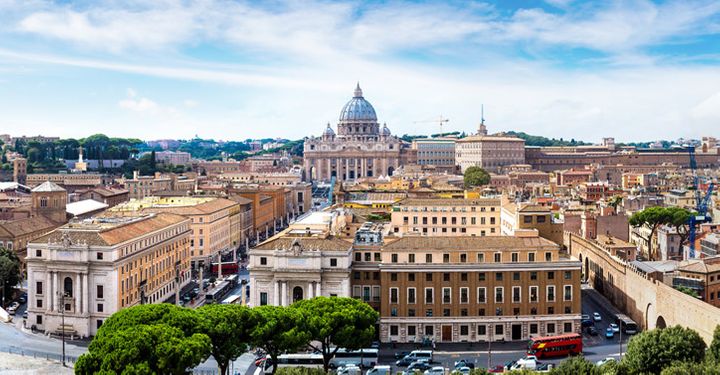 A city pass that includes free admission to sights as well as transport can be economical, but it depends on how you use it and where you're staying. For example, a 48-hour Roma Pass costs €28 and includes free admission to one attraction, discounts on others and a two-day transport pass.
You just about break even if you visit the Colosseum, one other attraction and use the buses and metro constantly throughout the day. But if you're content to walk most of the time – and many visitors to Rome enjoy doing just that – it might not be worth buying a city pass.
8. Enjoy all the free sights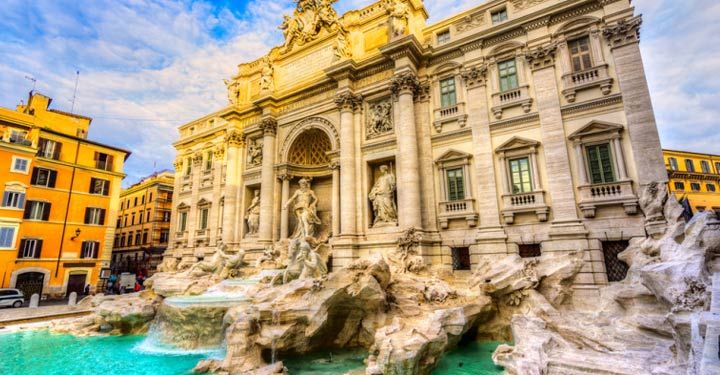 Reel off a list of Rome's famous sights and you'll soon realise that most are free. Soak up the atmosphere of the Spanish Steps, Trevi Fountain, Piazza Navona and Campo de' Fiori. Admire the paintings and sculptures in Rome's churches, including the twin churches of Santa Maria in Montesanto and Santa Maria dei Miracoli in the enormous Piazza del Popolo – itself a majestic work of art.
One of Rome's most compelling attractions is the Pantheon, an ancient Roman temple that's been beautifully preserved. Although there was talk of charging admission, the authorities still haven't figured out where to put the ticket office in this incredible structure, so for the time being it's free.
9. Choose your restaurants wisely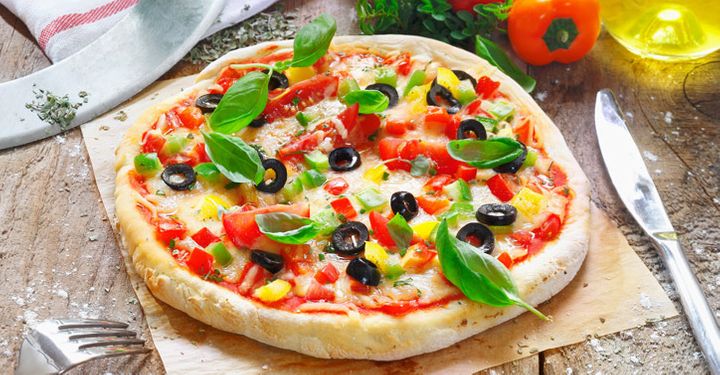 If a restaurant is right beside a major tourist attraction, chances are it will be more expensive and more mediocre than one that's around the corner and away from the hubbub. The same goes for bars and ice-cream cafés.
10. Get to know the transport system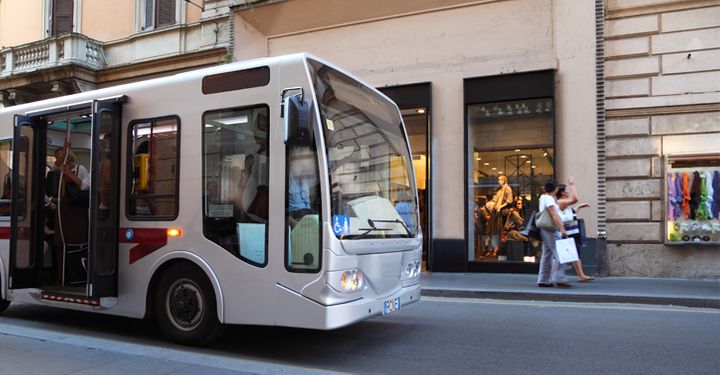 Depending on where you're staying, you could end up on Rome's buses, trams, metro and regional trains all the time or not at all. Single tickets that cover all these forms of transport cost €1.50 and are valid for 100 minutes. So, at times, one ticket could be all you need.
A daily pass is €7, which could be useful if you're staying outside the city centre or want to explore more of Rome's neighbourhoods.
11. Try not to visit in high season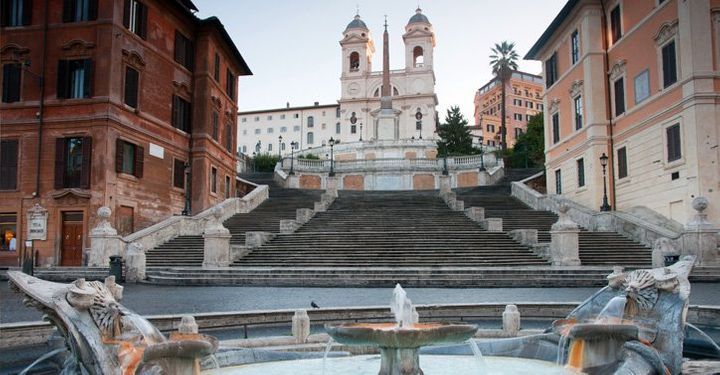 It's not just the temperatures in Rome that rocket at the height of summer. Hotel prices and flights can shoot through the roof as well.
The shoulder seasons around April/May and September/October are less frantic, cheaper and generally more pleasant and less stifling.
Plan to come at Easter and expect another jump in prices.

Have a comment or question about this article? You can contact us on Twitter or Facebook.