With its cobblestoned streets and world-class art, evocative ruins and fantastic food, the Eternal City has been on visitors' itineraries for centuries.
Thanks to a flood of recent changes, though, now is a better time for a city break to Rome than ever before.
A new mayor (and new approach) mean the city is starting to clean up its act — quite literally: both the Trevi Fountain and Colosseum are under multimillion-euro restorations, while the scaffolding has been taken off of other once-grotesquely-dirty gems, such as the 2,000-year-old Pyramid, to reveal a sparkling surface.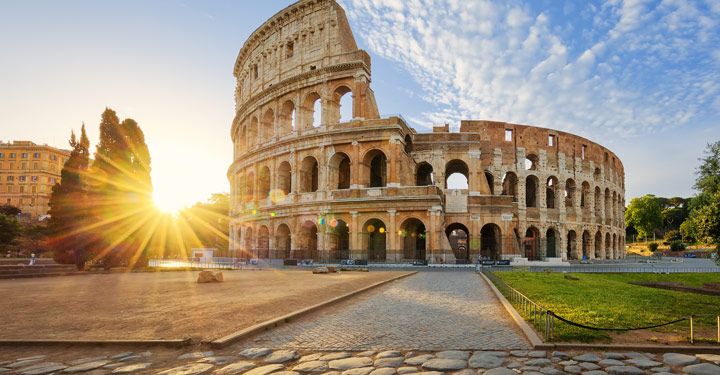 Meanwhile, Rome is becoming a trendier city, with the opening of a top-notch new restaurant, hotel, boutique or bar seemingly every week.
But don't worry: the old Rome, with its trattorias and chaotic corners, traditional artisans and colourful graffiti, still remains. And luckily, it's a city that still can be done on a budget — with the plunging euro, perhaps now more than ever, writes Rome insider, Amanda Ruggeri.
Where to stay on a budget
The lovely Maison Giulia couldn't be in a better — or typically more expensive — location. It's on the Via Giulia, one of Rome's loveliest, most historic streets, just a short walk to Campo dei Fiori and Piazza Navona. Expect wood-beamed ceilings and antique furniture along with modern amenities, like free wi-fi and 24-hour room service.
Although people usually think of the area around the Termini train station when it comes to budget accommodation, there's another neighbourhood in Rome with plenty of cheap options, and that feels far less gritty: Prati, near the Vatican.
One good option here is the Marta Guest House, where all of the rooms have their own fridge, private bath and television, plus wi-fi and 24-hour staff.
Where to eat on a budget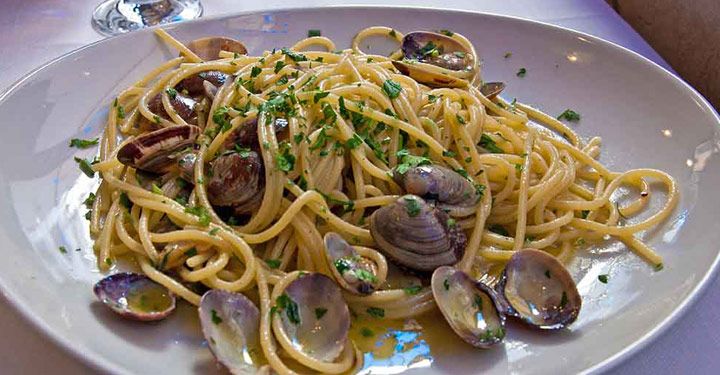 For dinner, pizza remains one of Rome's best and cheapest food options — but you need to know where to go. Although it's located a stone's throw from Piazza Navona, known for its overpriced tourist traps, La Montecarlo (Vicolo Savelli, 13) has remained a neighbourhood favourite for years; expect to see plenty of Roman families and friends alongside guidebook-toting visitors, particularly if you go when the locals do, after 8pm or so.
As with Rome's other sit-down pizzerias, pies are personal here, but don't worry: the traditional, wood-fired thin crust and fresh ingredients mean you'll want to eat every last bite. Expect to have a pizza, water and wine for less than €15.
It can be hard to find a traditional Roman trattoria in the centre, never mind one with traditional trattoria prices, but Hostaria Romana (Via del Boccaccio, 1), around the corner from Piazza Barberini, fits the bill.
The heaped portions of pasta, which come in around €10, will be some of the best examples of traditional Roman food you'll have in the city; the carbonara and amatriciana are especially good.
If artichokes are in season, order them — whether alla guidea (fried) or alla romana (braised), they're among the city's best.
What to see on a budget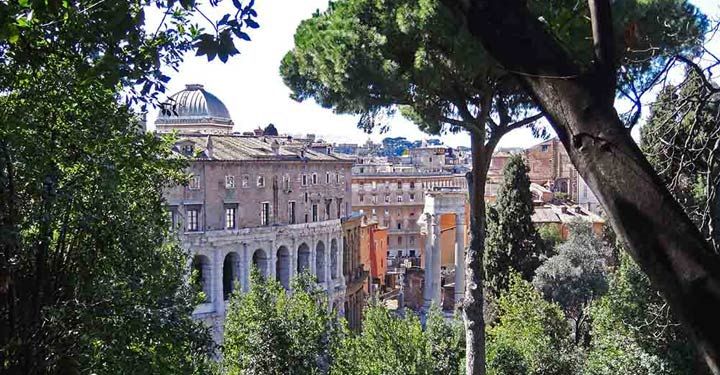 As the city centre is an outdoor museum, you're spoilt for choice in terms of free attractions. As well as one of the city's most important ancient sites, the Pantheon, an ancient Roman temple later turned into a church, is free to visit. You won't want to miss experiencing its stunning dome, made of concrete in 125AD without any metal reinforcements from the inside.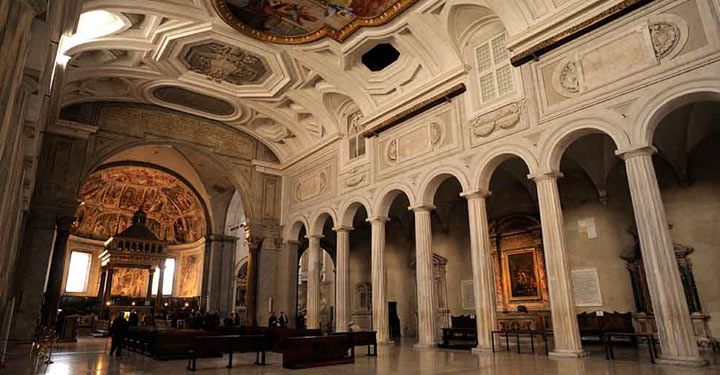 All of the city's churches, which are repositories of some of Italy's finest art, sculpture and even ruins, also are free. While St Peter's Basilica is the most famous of them all, it's hardly the only one. Be sure to stop in some of the city's smaller churches (we like San Pietro in Vincoli, with its Moses sculpture by Michelangelo, and the Basilica of San Clemente, where for €5 you can go down to the two layers beneath the modern church to see early medieval frescoes and, even deeper, ancient Roman apartments and even a pagan mithraeum).
The Roma Pass is an option many tourists take for sightseeing. With the pass, your first two sights are free (the Vatican Museums are not included on the list), plus you have discounts and unlimited transport for three days.
As the card costs €36, however, it's not economical for those planning to use it for transport alone (more on that below); instead, decide if you'll be seeing enough of the sights included with the card to make it worth it.
How to get around on a budget
With its relatively compact historical centre and the gems hidden round every corner, Rome is a city to be explored on foot.
But for those with weary feet, the buses and metro are quite economical: €1.50 gets you 80 minutes of unlimited bus travel and a single metro ride. Or you can buy an unlimited day pass (€6), three-day pass (€16.50) or seven-day pass (€24).
Stay away from the tourist buses, such as the expensive hop-on hop-off routes, which don't always drop you that close to the sights and aren't particularly renowned for their audio guides.
My insider tips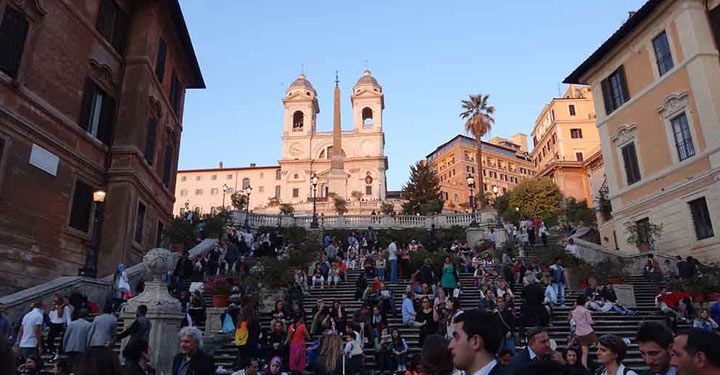 Unless you prefer a city populated by tourists rather than locals — and spending a pretty penny for the privilege — avoid Rome in August and early September. Although more of the city remains open every year during ferragosto, the August holiday, many small shops and family-run restaurants still close. And many locals still get out of town.
That's even as thousands of tourists flood in (as they do all summer long), causing hotel and airfare prices to go up. If you can, opt for April or October instead.
A bottle of water at a stand outside a tourist sight can cost a few euros. Instead, buy a bottle of water from a café or, better yet, a grocery store. When it's finished, don't throw it out: refill it at one of the city's more than 1,500 constantly-flowing fountains, which provide water that is clean, cold and perfectly safe to drink.
Avoid the touts selling walking tours outside the Colosseum and Vatican museums; if you've just shown up and seen how long the line is, they'll tempt you with their promise of skipping the queue. But the tours are often poor in quality and sometimes illegal.
Instead, book your tickets in advance (and book your walking tour in advance as well, with a reputable company). You can reserve your Colosseum tickets online and your Vatican museum tickets too.
Have a comment or question about this article? You can contact us on Twitter or Facebook.