11 Things To Do In Menorca
11 of the best things to do in Menorca

November 23, 2018
By Eddi Fiegel
Menorca may long have lurked in the shadow of its sister islands Mallorca, Ibiza and Formentera, but that's why it has remained so amazingly unspoilt. With beaches more like the Caribbean than the Mediterranean, it's also great for surfing and windsurfing thanks to strong local winds.
But it's not just about beaches. Menorca is known as the 'green island' thanks to its gorgeous countryside and in amongst it all, you'll find tantalising tapas and a fascinating cultural history, too. All of which means you won't be short of things to do. Try some of these:

1. Walk the Cami de Cavalls Footpath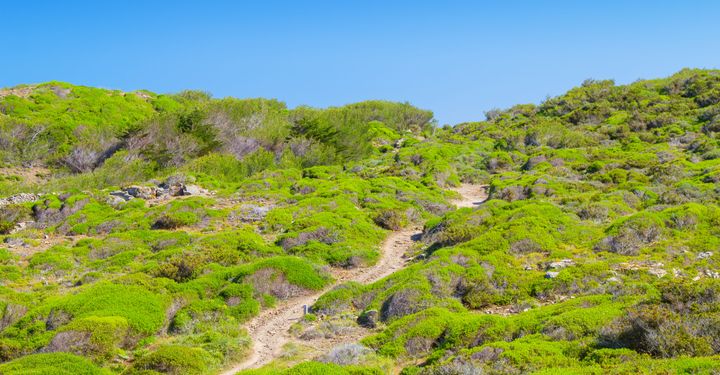 One of the best ways to see Menorca's coast is to take the Cami de Cavalls (horse's pathway) footpath.
The path winds around the island for nearly 200 miles taking in idyllic coves, dunes and cliffs, lighthouses, watchtowers, wetlands and farmlands. Pick up the path from one of the beaches and explore at your leisure.
2. Swim in the clear waters at Cala Galdana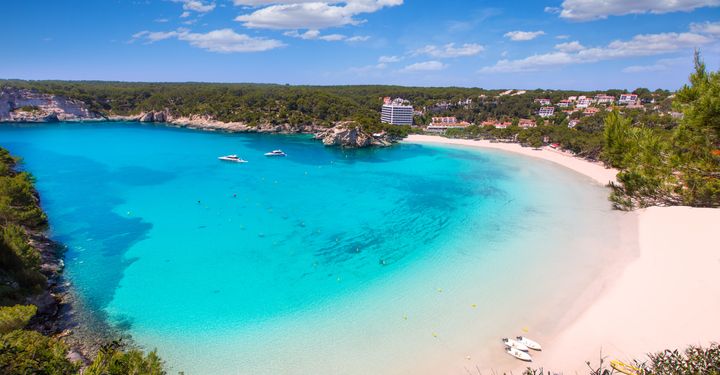 Cala Galdana is probably Menorca's most famous beach but it's no less lovely for it.
Flanked by pine-clad cliffs on two sides, the shallow, crystal clear water on this horseshoe shaped bay makes it a favourite with families and couples alike.
Let your feet sink into the soft sand or take a trip on a pedalo. There are also plenty of beach bars, cafes and supermarkets for drinks or snacks.
3. Wander through nature in the Parc Natural S'Albufera des Grau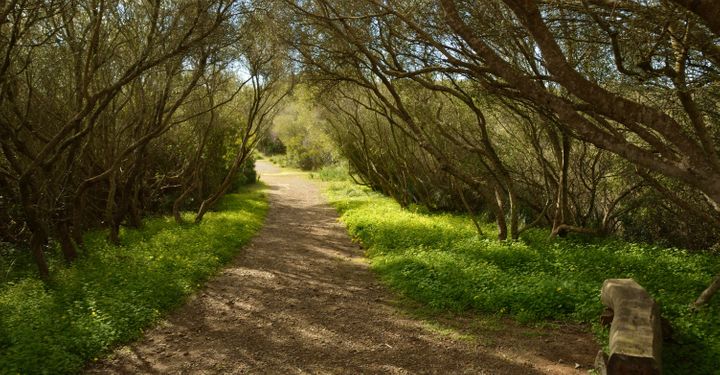 Wander through forests, fields and lagoons at this National Park on Menorca's north-east coast.
The wetlands are a birdwatcher's paradise with everything from flamingos and ospreys to swallows, cormorants and eagles.
You're also on the edge of the lovely Es Grau beach. Pick up a map from the Visitor's Centre and plan your route to make the most of your time (Carretera de Maó a Es Grau; 00 34 971 17 77 05).
4. Get a bird's eye view of the island at Monte Toro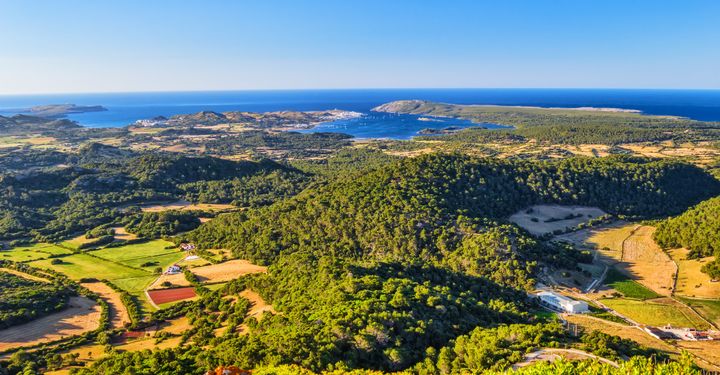 Views don't come much better than the ones from this mountain top. Nearly 2,000 feet (over 350 metres) above sea level, it's the highest point in Menorca and you can see huge swathes of the island and coast as well as a glimmer of Mallorca far on the skyline.
There's a monastery, church and café too but hiring a car is definitely the best way to get there.
5. Tuck into rustic Menorcan stews and grills at Can Bernat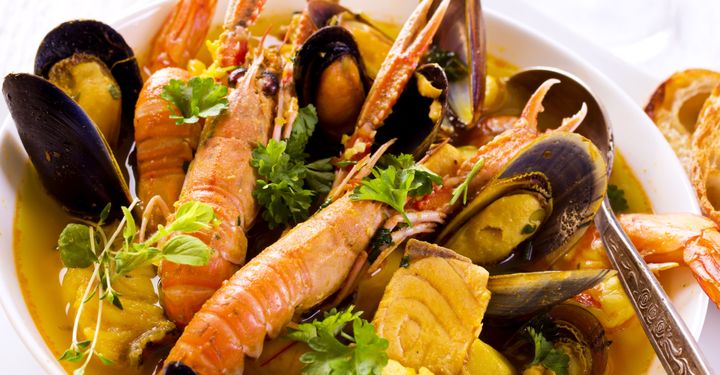 This is one of those unpretentious, family-friendly places that you hope you'll chance upon or that some friendly local will tell you about.
In the midst of the countryside, about fifteen minutes' drive south of the beach at Son Bou, there are two lovely terraces and the food is fantastic.
Grills are a speciality – for example, steaks, lamb, pork and rabbit – but there are also pasta dishes and vegan options. Not to be confused however with the other, better-known Can Bernat d'es Grau near Es Grau beach. (Carretera Maó – Cala en Porter).
6. Go underground at the 18th century Fort Marlborough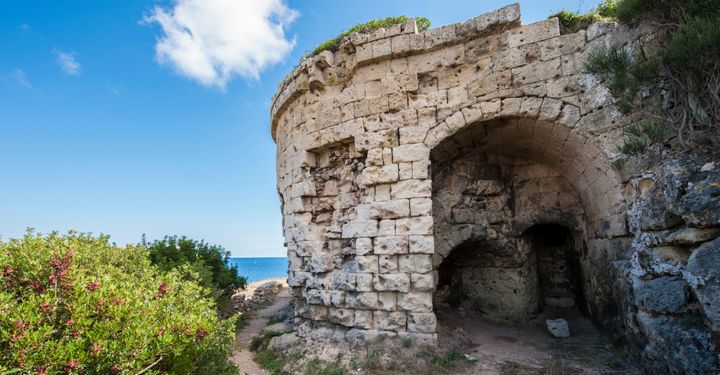 With its underground tunnels and spectacular views, this 18th century fortress near Mahon makes for a great morning or afternoon out.
Built by the British during their time on the island, these days you can see historical enactments with uniformed soldiers and special effects. Do bring a bottle of water though – it gets mighty hot in the summer – and wear comfortable shoes.
Admission is 3€ or free for children under 8. (Cala Sant Esteva, 70).
7. Time for a tipple at Bodegas Binifadet Winery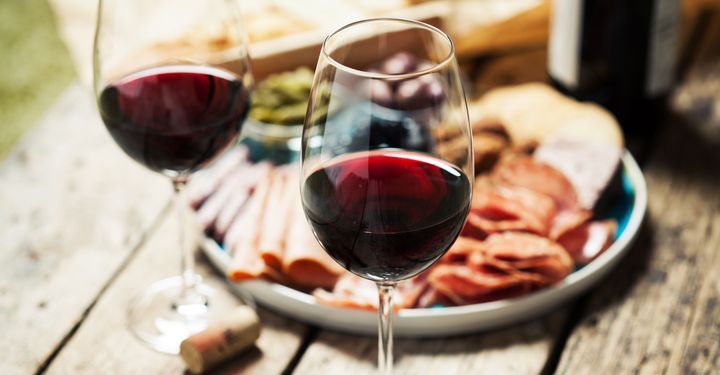 They've been making wine round these parts since the Romans and Phoenicians were here, so they know a thing or two about tipple.
At Binifadet, Menorca's best-known winery, you can take a tour round the vineyards and find out about the wine-making process.
You also get to sample the wines and there's a lovely restaurant amidst the vineyards if you want to stay for lunch or dinner after your visit (Cami De Ses Barraques).
Tours are a steal at 10€ for one hour.
8. Explore Menorca's history at Ca N'Oliver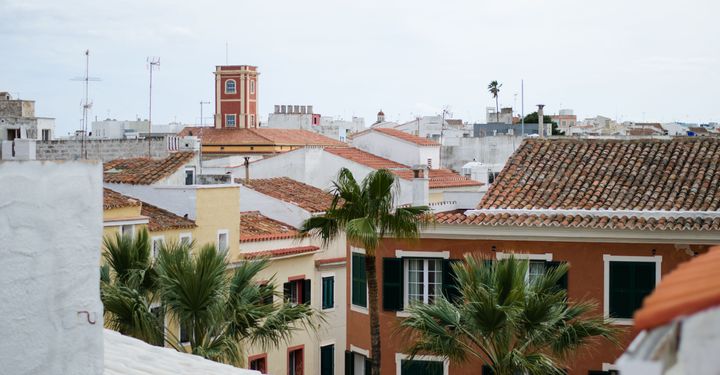 History comes elegantly wrapped at this 19th century merchant's mansion complete with grand, sweeping staircases, elaborate murals and ornate ceilings.
There are permanent collections of 19th century engravings detailing the history of the island as well as high-tech temporary shows with projections and audio visual displays. The views from the upper floors and roof are almost worth the trip alone (Carrer de la Infanta).
Admission is 5€ or free for children under 10.
9. Discover Menorca's hidden coves by kayak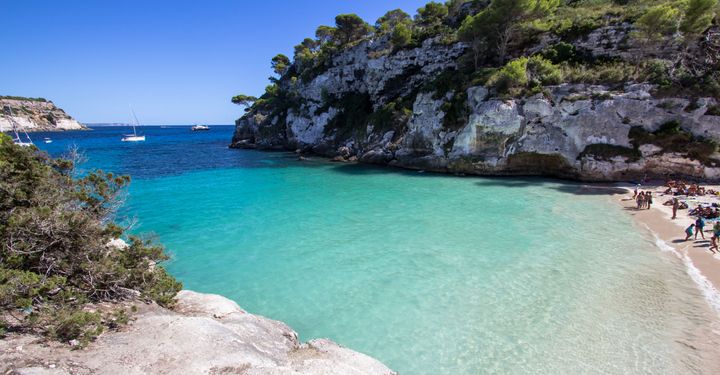 Almost half of the island's loveliest coves are only accessible by water so kayaking is a great way to see some of them. From bijoux bays with caves and rockpools to gorgeous spots to sunbathe and swim, you'll see a whole other side to the island.
You can rent by the hour or by the day and there are plenty of companies to choose from. Menorca en Kayak has a variety of options and will also give you maps and tips on where to go. Double Kayak rental 15€ per hour. Alternatively take a guided boat trip.
10. Hear your own echo in the Cova del Coloms caves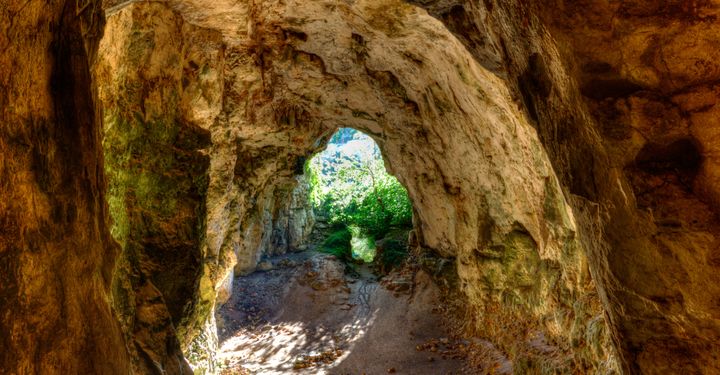 If you thought caves were somewhere you need to stoop or crouch down, you haven't been to Cova del Coloms. These extraordinary caves have been called Menorca's second cathedral thanks to the vast height of their natural stalagmite and stalactite covered ceiling.
It's a brilliant family outing and children will love hearing their own echoes. To get there you can walk or cycle on the Cami de Cavalls from the beach at Binigaus or it's about half an hour's walk from Es Migjorn Grau.
11. Sundowners and sunsets at Cova d'en Xoroi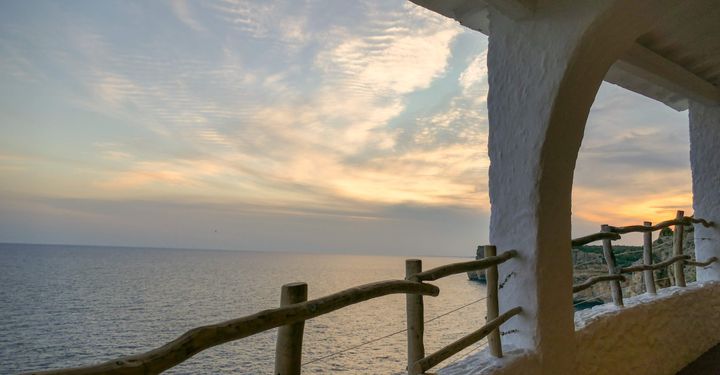 With terraces carved into the cliffs hugging the coast and breath-taking views, it's not hard to see why Cova d'en Xoroi is Menorca's most famous bar and nightclub.
At night there are live music shows on the mini amphitheatre-like stage and a party vibe, but it's open during the day too if you want to come with children (Carrer de Sa Cova 2).

Have a comment or question about this article? You can contact us on Twitter or Facebook.