November 23, 2018

By Eddi Fiegel
Unlike Menorca's more developed neighbours, Mallorca, Ibiza and Formentera, prices on much of the island are still wonderfully un-touristy – especially if you know where to go.
So if you want to enjoy a bargain break in the sun on this wonderfully relaxed isle, here are some of my tips.

Where to stay in Menorca on a budget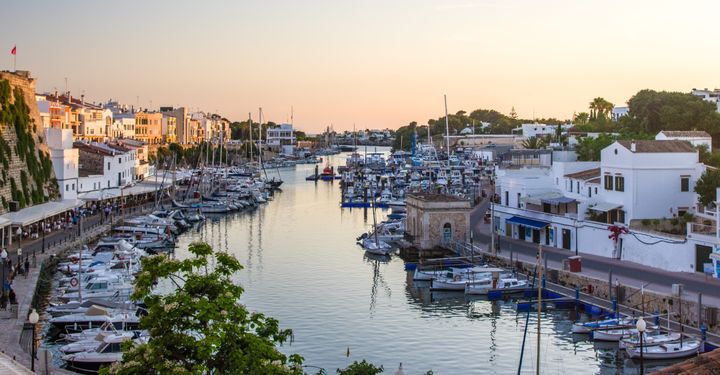 While the better-known resorts play host to the smart, big hotels, there are plenty of budget-friendly options around the island. Some of the best finds are in Ciutadella and Mahon but good bus routes link both to the surrounding beaches.
Cheap & Chic in Ciutadella's Old Town, near the cathedral, is an amazingly good value, guesthouse that looks more like a boutique hotel than budget accommodation. Pop-art style paintings on the whitewashed walls, crisp white cotton bedding, minimalist furnishings and high ceilings all add to the hip vibe. Sant Jeroni, 10.
In Mahón, the three-star Hotel San Miguel in the Old town (Calle Comercio 26), less than ten minutes' walk from the harbour, is another good bet. The sixteen rooms are simply but tastefully decorated and if you're travelling with a baby, cots are free.
Alternatively, for self-catering options, the Aparthotel Skyline Menorca complex in Ciutadella has stylish, good value apartments built around two outdoor pools (Passeig de Sant Nicolau, 171).
Where to eat in Menorca on a budget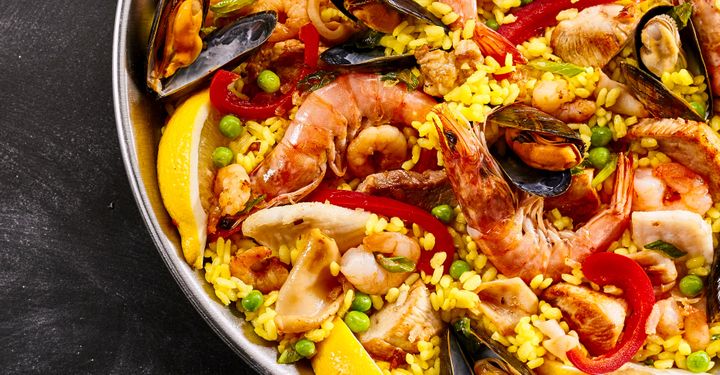 Menorca is full of fantastic, great value places to eat. You just need to know where to find them. Basically, the further you go off the main tourist track, either on the coast or in the cities, the more you'll get for your money.
Bars and restaurants in the cities are much cheaper than those in the beach resorts and if you're in Mahon or Ciutadella, head away from the main harbour, port and plazas and check out the backstreets for the best deals.
Sa Botiga amidst the backstreets of Mahon is part café, part tapas bar, part wine shop and you'll find tapas and cakes at a fraction of the price of bars near the harbour. Tapas starts at around 3€ (Plaza del Carmen 6).
If you do want to the harbour view, try Can Joanet (Puerto Mahon) in Mahon which has three course menus for around 15€ with grilled seafood, paella and fideoa (like paella but with noodles rather than rice) and beer or a glass of house wine for 3€. Open February to mid-October only.
The tapas stalls in the Mercat del Peix (fish market) in Mahon are also great value. Grab a stool alongside the locals and tuck into fish croquettes or montaditos – mini open-topped sandwiches with different toppings such as anchovies and peppers or (around 3 – 5€ with a beer or glass of wine).
Alternatively, for a more DIY approach, bag some fresh red prawns at the fish market either in Mahon or Ciutadella (Menorca is famous for its prawns). Pick up some of the local speciality mayonnaise and a stick of baguette at one of the local bakeries and you're good to go for a picnic by the harbour or on the beach.
What to do in Menorca on a budget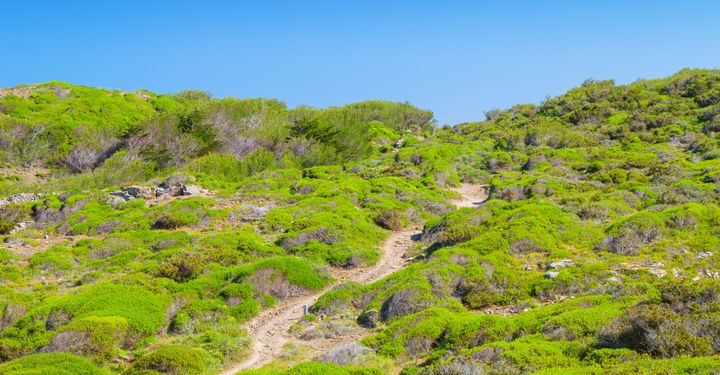 As with food and drink, the further you get away from the larger resorts, the better the prices and this applies to watersports companies too. Otherwise, Menorca's natural beauty is its major feature so a lot of the things you'll want to be doing are free anyway.
The Cami de Cavalls Footpath has some of the most spectacular coastal views of the island. Perfect for walking or cycling, the path covers some two hundred miles both on the coast and inland. Take a half-hour stroll round the rugged rocks of the northern coast from Binimel-la beach to Cala Pregonda or for a longer hour-and-a-half stint, the stretch from Cala Blanca to Cap d'Artrutx is great for sunsets with Mallorca on the horizon.
The Albufera des Grau National Park on Menorca's north-eastern coast is also one of the most beautiful spots on the island and a haven for wildlife. Spend the day exploring forests, fields and lagoons and keep an eye out for eagles and flamingos, swallows and cormorants (Carretera de Maó a Es Grau).
There's also history aplenty once you start wandering. Menorca is full of important megalithic monuments and the Poblat de Torre d'en Galmés settlement near Alaior – imagine a Menorcan Stonehenge – is huge, covering some twelve acres. Admission is free on Mondays (Carretera Alaior, Son Bou).
If you want to find out more about Menorca's history, the family-friendly Museu de Menorca, located in a former 17th century monastery in Mahon, covers pre-history and Roman periods as well as 19th century fine art. Admission is free on Sundays, and Tuesday and Thursday afternoons. Otherwise it's 4€ (Pla des Monestir).
Another part of Menorca's history is gin which we Brits introduced to Menorca back in the 18th century. See how gin is made and sample the wares on a free tour at the Xoriguer Distillery in Mahon (Andén de Poniente 91).
How to get around Menorca on a budget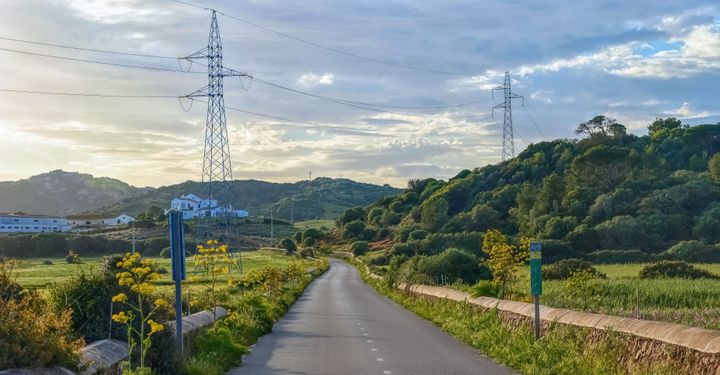 The best way to see the island is undoubtedly by car and for the best car hire deals, book as far ahead as you can. If you're travelling solo or as a couple, hiring a moped can also be a good option.
Otherwise, the public bus network is quite good and there are regular services between Mahon and Ciutadella and the better known beaches. Pick up a map and timetable from any Tourist Information Office.
Insider tips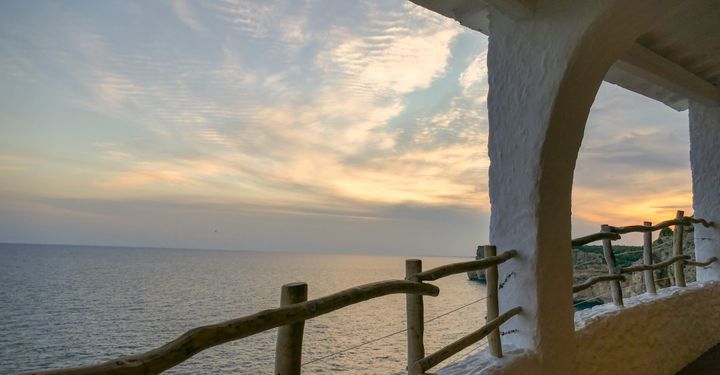 Avoid organised tours to the towns and escorted boat trips. Take local buses instead and if you fancy a boat trip, book it direct from one of the boat operators.
As in most bars in Spain, there's a different price for drinks or food depending on where you sit. The cheapest place is always to sit at the bar itself. Prices in the restaurant area or on a scenic terrace will always be higher.
When is the cheapest time to go to Menorca?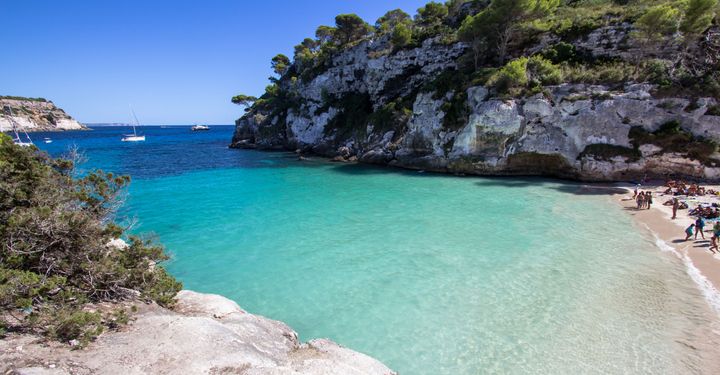 If you can go outside the peak, school holiday period of July and August, you'll get much cheaper flights and accommodation
The island is lovely in both spring and autumn, when temperatures are usually between 20 and 23 degrees.
Winter is cheaper still, although it's cooler and you'll find fewer flights, but if you just want some winter sun without soaring beach temperatures, it's a lovely time to explore the island.

Have a comment or question about this article? You can contact us on Twitter or Facebook.