7 tips for slashing your costs on a city break
June 12, 2018
With budget airlines offering £19.99 flights to somewhere in Europe that it would have taken our ancestors a month to reach in a horse and cart, city breaks can sound pretty tempting these days.
Until, that is, you start to factor in accommodation, eating out, transport, entrance fees, spending money… suddenly it all starts to seem less affordable.
The trick, though, is to stay cost-conscious throughout every stage of your journey, writes Bob Atkinson. We're not talking a Scrooge's holiday here – in fact, with the extra money these seven tips can save you, you'll have an even better time away.
The trick, though, is to stay cost-conscious throughout every stage of your journey. We're not talking a Scrooge's holiday here – in fact, with the extra money these seven tips can save you, you'll have an even better time away.
1. Spontaneity's nice – but do some research
There's something wonderful about just going with the flow on a city break – you're on holiday, right? Yet your wallet will thank you for the savings you'll make by doing a little targeted research beforehand.
Here's one example: use the power of the internet – or a good old guidebook – to make a list of the museums, shopping areas, parks and restaurants you want to visit and then work out before you go how to get to them from your accommodation.
That way you'll save time when you're away and – if you use public transport, bike hire (free with some hotels) or hop-on-hop-off buses, or you walk – money on convenient but wallet-thinning taxis.
2. Which city pass?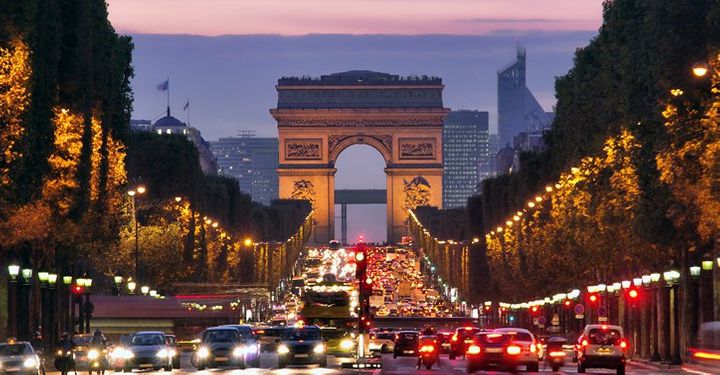 City passes – usually covering public transport for a given period as well as, sometimes, entrance to museums and other attractions – can be such a good deal for tourists that more and more places are offering them.
But, before buying one, check what's included and match it with the list of things you want to do – just to be sure you'll actually be saving money.
There may even be several passes for a city, so investigate them all. For instance, Paris has the Paris Visite (from €13.20 – around £11.60 – for a one-day pass), which combines free public transport with a book of discounts for attractions in the city.
The Paris Passlib' is a much plumper and (from €109 for a two-day pass) more expensive offer, with free entry to more than 50 museums, free city centre transport, a free city bus tour and a free river cruise.

3. Check out the freebies
Nearly every city has worthwhile things you can do for free.
Start with the local tourist board, which will often list free walking tours and more. A quick search revealed this Berlin walk, free admission to The Museum of Modern Art in New York between 4pm and 8pm every Friday and fee-free entry to Barcelona's Picasso Museum on the first Sunday of every month plus on Thursdays from 6pm to 9.30pm.
Then there are the parks, riversides and architecture you can explore on a self-guided walking tour. You'll often come across cafes and bars with much cheaper refreshments than in tourist trap areas. Again, plenty of walking routes can be found online.
Book a hotel with free bike rental and you'll get to see even more of a city for less.
A final idea for some free entertainment is to join an audience at a TV show recording, such as these events in New York. The potential celeb spots should make great conversation fodder when your trip's over – but book as far in advance of your holiday as you can as these occasions tend to be very popular.
Find more free attraction tips in our article 'Free attractions, things to do and landmarks in New York'.
4. Beware of that customs bill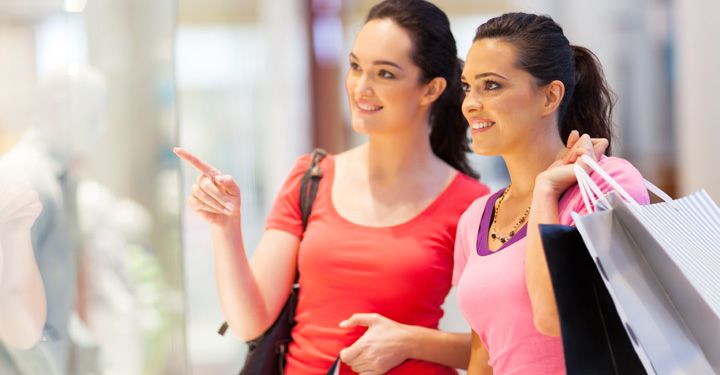 It's all too easy to get carried away with the holiday mood and buy too much. My rule is to buy only things I need if they're cheaper than at home.
But, again, research destination-specific savings. For example, some cities outside the EU offer tax-free shopping if you spend over a certain amount. In Reykjavik, say, if you spend more than 6,000 krona (around £42) in one shop you are entitled to a 15% tax refund, subject to certain conditions. So, a unique gift could end up costing you less. Find out more on the Reykjavik Tourist Board site.
Or you could look for designer clothing outlets with free transport to and from the city, where you can buy top-quality garments cheaply. Milan is great for this, for example.
And, wherever you are, always consider haggling. The worst someone can do is say no.
Once you've loaded up with purchases, just be wary of falling foul of UK import rules. So long as you're shopping for personal use, you don't pay duty or tax on items you bring home from within the EU.
However, when returning from a city break further afield – to New York, say – VAT applies for goods worth more than £390, with further restrictions on items such as alcohol, cigarettes and perfume.
Don't end up with a customs bill for that no-longer-bargain item.
5. Eat your main meal at lunch
Food is the area where I probably save the most money when on holiday.
After stocking up on breakfast at the hotel, I keep costs down by grazing on free samples in markets and looking out for lunchtime meal deals at restaurants targeted at local workers on their breaks.
For tourist restaurants, look out for savings vouchers on leaflets or in city newspapers.
Either way, eating your main meal at lunch will invariably be cheaper than in the evening.
For my evening's sustenance, I buy snacks or find bars offering early-bird drink deals and free nibbles. Some hotels also offer free snacks as the sun goes down.
6. Save on your hotel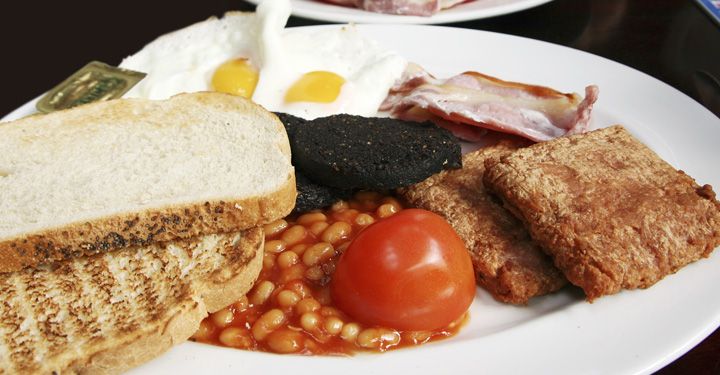 No, I don't just mean in the sense of the room rate. You should also look for things like free breakfast, so you can get the day off to a hearty start without having to, ahem, fork out.
I believe some people even sneak fruit and butties away from the breakfast buffet for lunch later, but I could never condone such behaviour!
I also ensure my hotel has a mini-bar or in-room fridge to keep my shop-bought snacks and drinks cool.
Lastly, free wi-fi will keep your roaming costs down, and free parking lowers costs if you've hired a car.
7. Super-charge your spending money
Whenever you exchange currency on a city break, either using cash or through a card transaction, there's a chance for someone else to make a cut. This is something you want to minimise.
If you travel regularly, use a card designed for overseas use.
For holiday cash, use MoneySavingExpert's online tool to buy foreign currency before you travel at the best rate.
Finally, get to know what the currency looks like. If the notes have lots of zeroes on them – as you'll find on a Budapest city break, for example – you risk getting your notes mixed up, being shortchanged and reversing all the other savings you've made!
Please note: This is an updated version of a previously-published blog post. All prices and facts were correct at the time of updating.
Have a comment or question about this article? You can contact us on Twitter or Facebook.