How To Plan A Long Haul Trip
The ultimate guide to planning a long-haul trip

So you've decided you're going on an adventure.
Spain can wait; this year you're going trekking in the foothills of the Rocky Mountains in search of gigantic grizzly bears, spectacular glaciers and, most importantly, yourself – but first, you must plan.
Depending on your perspective, this can be the fun part or a hellacious obstacle that you must navigate before the real fun bit begins. Whichever way you look at it, it's important.
With potentially only one or two weeks to play with, proper planning is essential if you want to get the most out of your long-haul trip.
Don't panic, we're here to help. Just follow our simple guide.
What are you looking for?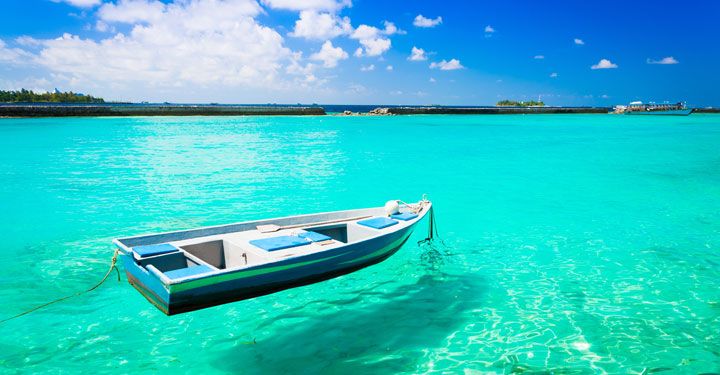 To start your planning odyssey, ask the simple question: "what do I want out of this trip?"
Do you picture yourself scaling icy peaks, or trekking through lush jungle? Are ancient ruins your thing, or would you much prefer to soak up the sun on a glorious beach? Maybe you want it all. And why not? It's your trip.
Next, think about how much you want to move around. You can mix it up as much or as little as you want. Why not balance out seven days of intense adventure in Sri Lanka with five in the Maldives with nothing but you, the beach and a cocktail in sight. Maybe you just want the Maldives bit – we don't blame you.
Whichever destinations you're considering, it's a good idea to check what the latest Foreign Office advice is. From essential information to general advice, the FCO covers all the stuff you might need to know – for example, if there are any health requirements (specialist jabs or immunisations) that you will need or any special visa or passport requirements (we'll cover this in more detail later too).
How to pick your destination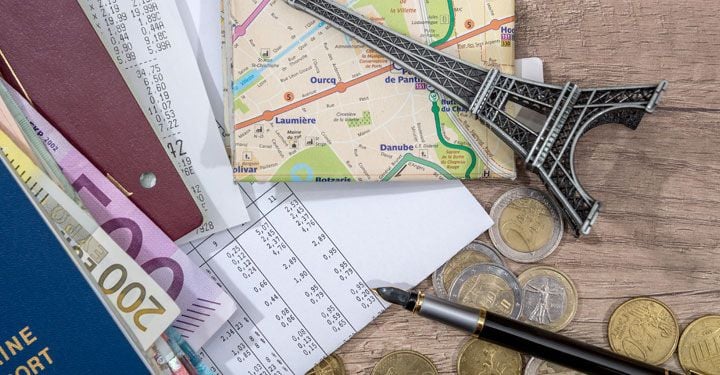 There are two tried-and-tested methods for doing this. The first involves a large map, a blindfold and a set of darts, while the second, less hit-or-miss, option revolves around – you guessed it – planning.
Chances are, you'll probably have a pretty good idea of where you want to go by now, but it doesn't hurt to do just a little bit more research to make sure you're picking the perfect place.
On the internet, you have a potentially unlimited pool of resource to sift through, so you can do most of this part on the cheap. Lonely Planet, Rough Guides, Conde Nast and Telegraph Travel are all safe bets for reliable, impartial advice. Travel companies' destination pages, such as Thomson's, also offer a great snap-shot on countries both near and far, and they can be a great place for inspiration. And, of course, there's always this blog….
If you'd rather get advice in person, try places like Trailfinders and Flight Centre on the high street. Simply pop in for a chat; they'll be happy to help.
Once you've got a good idea of your destination, head to a decent bookshop or your local library and pick up a few in-depth guidebooks to familiarise yourself with your top choice.
Should you go it alone or pick a package?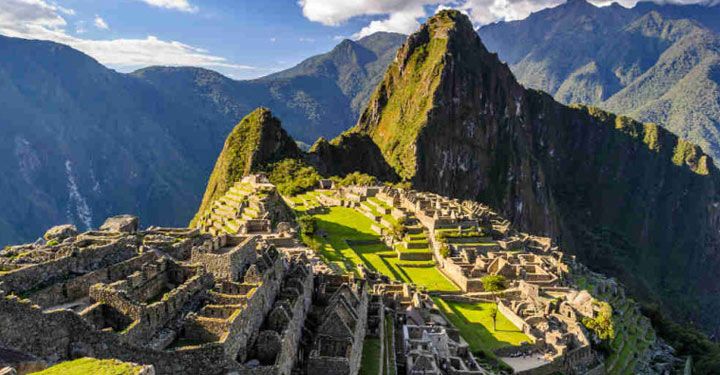 There are lots of plus points for both DIY trips and package holidays, but, as always, the best thing to do is look into all the options, compare and contrast.
If you're after an all-inclusive break on some beautiful Caribbean island, you may want to go for a package deal for the sake of ease. We generally find that packages to long-haul beach destinations, where charter flights are on offer, work out at the same cost, if not slightly cheaper, than DIY – so why bother with the hassle?
For something a little more specialist, like the Inca Trail to Machu Picchu, Peru, it might be a good idea to look into an all-inclusive package deal that comes with a guide and all arrangements made. The famous five-day hike up in the Andes sits firmly in the "once-in-a-lifetime" holiday category, so you'll want to make sure everything, from the flights to the guide, is absolutely perfect.
Fancy a little of both worlds? No problem. With wanderlust being so infectious, many holiday operators now offer multi-centre package trips as a quick fix for itchy feet sufferers. These types of trips are ideal if you want all the adventure, but still need a bit of that package familiarity.
Once you've decided, get some sample costs for everything – that means flights, hotels, vehicle rental and/or packages – that are within budget. Compare it online and then you're ready to book.
How to sort out your money and other essentials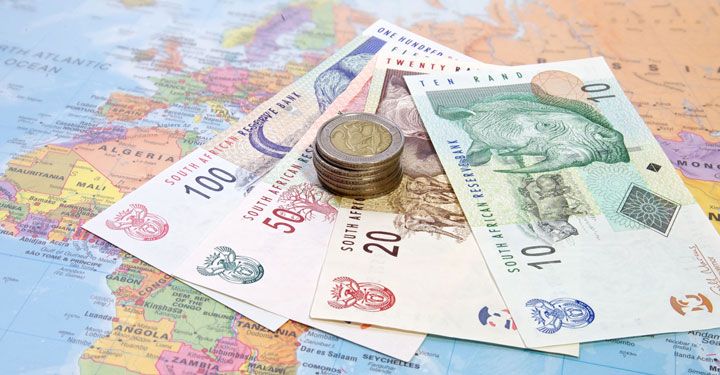 Now we're in business. You know the place and what you're going to be up to on your jollies, so it's time to start thinking about the essentials: what you'll need to take and travel money.
For the former, think about what the weather will be like to sort your clothing and any specialist equipment that might come in handy. This will be pretty easy for a beach holiday, but if you know you'll be doing something adventurous, like a jungle trek, it's wise to start researching the gear you'll need ­– you don't want to turn up to a three-day hike with nothing but a pair of flip flops, trust us.
When it comes to money, there are plenty of things you should consider. Firstly, where are you getting your cash from and where has the best exchange rate? Your best bet is to head online and use the travel money comparison tool on MoneySavingExpert. It will find you the very best rates so you get more bang for your buck – we use it and it works.
If you are going to be heading to a number of different counties it might be wise to consider a pre-paid currency card or a travel-friendly credit card.
For some countries, you may not be able to pick up currency before you go (Cuba) and others may not accept Visa or MasterCard (Iran) – so it pays to plan.
Don't forget the practical stuff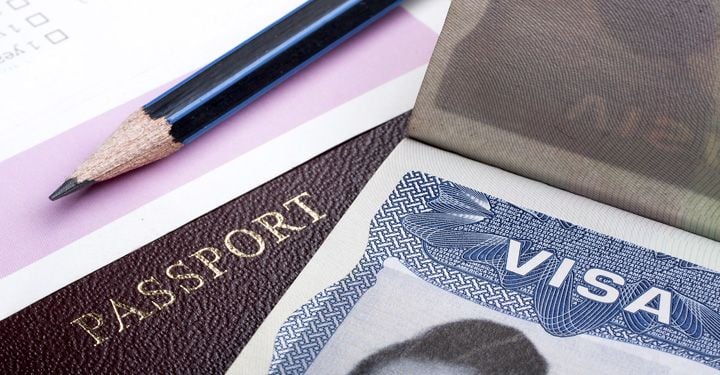 Nothing ruins a holiday quicker than getting off a long flight only to be told you can't get into the country because you've not got the right visa. Worse still, you're visa's fine, but your passport expires during your stay, meaning the holiday's over before it even began.
You're probably sitting there thinking "who would overlook such an important issue", but believe us, it can happen to anyone. To avoid any headaches like this, check visa and passport regulations well in advance of booking your trip as a part of the planning process.
Some countries are renowned for taking their time when issuing visas whereas others are relatively straightforward. For example, as a British citizen, you are immediately issued a 90-day tourist visa upon entry to all South American* countries, so you don't have to worry about anything beforehand. Read our article 'Avoid a visa rip-off!' to help you navigate the process to popular destinations with ease.
Thinking about renting a car? Check that your driving licence is valid and whether or not you need to apply for an international driving licence.
So, after all that meticulous preparation, you're finally ready. All you have to do now is sit back and wait for the holiday of a lifetime.
And you thought the planning was the hard bit.
*Excludes Suriname (90-day visa on arrival) and French Guyana (as a French territory, the same free movement laws that apply in Europe apply here). All information accurate at time of writing on 18/09/2015.
Please note: All facts and details were correct at the time of writing.
Have a comment or question about this article? You can contact us on Twitter or Facebook.