What To Do If Your Flight Is Cancelled
What to do if your flight is cancelled

Updated June 18, 2022
Published April 4, 2019

From choosing a replacement trip to receiving assistance at the airport and claiming compensation for the hassle, here's what to do if your flight is cancelled.


How can I avoid delayed or cancelled flights?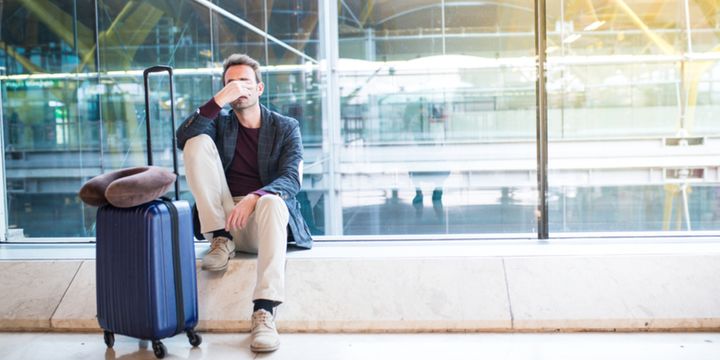 If you're booking with a budget airline, it's worth doing a quick Google search to check for any warning signs. For example, when Flybmi went into administration in 2019, some customers reported they'd purchased flights hours before the announcement. However, it was common knowledge the airline was in trouble, and a quick Google News search would have given the most carefree traveller cause for concern.
Use your common sense – if it's a short flight with a bargain basement price, you're less likely to be concerned about rumoured financial problems, but if it's a long-haul route, consider paying extra to fly with a more reliable airline.


What should I do if my flight is cancelled?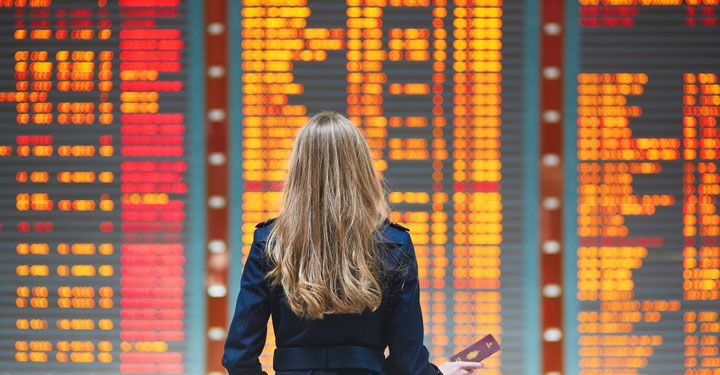 If this happens, resist the temptation to vent your anger by scrunching up any paperwork and drop-kicking it into the bin in frustration – doing so could cost you dearly.
"Make sure you keep receipts," urges Professor Joasia Luzak, an expert in consumer law at Exeter University's Law School.
This isn't just essential for potential insurance claims.
"If your flight's been cancelled or delayed and you're already at the airport, the airline is obliged to provide assistance, which should include vouchers for food and drink. But often, these aren't issued," she says. "In such circumstances you can claim reimbursement for a meal you have purchased, but bear in mind your expenses should be reasonable, so avoid champagne and caviar!"


If my flight is cancelled, do I have to take the flight offered by the airline?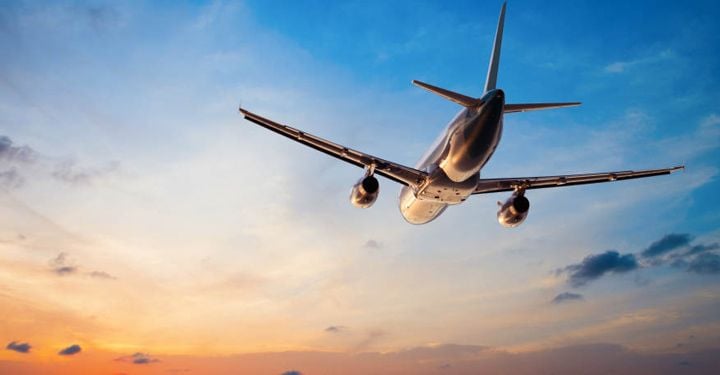 Don't assume you're obliged to take the first flight available – remember that it's usually the airline's responsibility to find you another flight or refund you, and that you're not legally obliged to take the very next flight.
"If you were going away for a weekend and your flight has been cancelled, without a possibility to reschedule it the same day, you may not want to depart on the next available flight," points out Professor Luzak.
"This would cut your weekend drastically short. Does this mean you have to accept the air carrier reimbursing your ticket price? No – you can still ask for your flight to be rescheduled, just on a later date."


How do the reasons a flight might be cancelled affect compensation?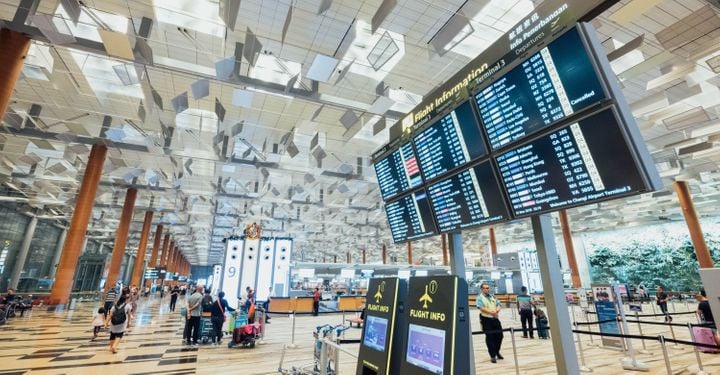 Don't be afraid to demand answers – doing so could save you significant amounts of money and make the process of claiming compensation from travel insurance companies easier.
"Always ask about the reasons for flight cancellations," says Professor Luzak. "Unless the flight has been cancelled due to extraordinary circumstances, you could be entitled to compensation. Note down the reason for cancellation so you can check whether it falls within the scope of extraordinary circumstances but be aware that most problems (such as technical or mechanical failures) don't fall within this category."


So, can I get compensation for a cancelled flight?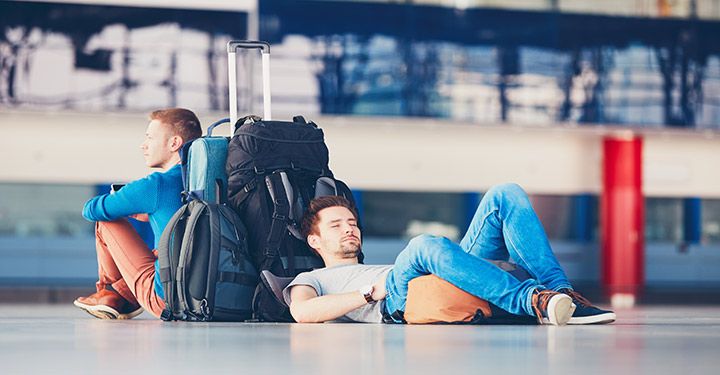 When it comes to claiming compensation for a cancelled flight, timing is everything – if your flight was cancelled less than 14 days before you're due to fly, you could be eligible to make a claim. These compensation rules apply to many flights to, from or within the UK. To be covered, your flight must either:
For more on compensation for cancelled flights, the Civil Aviation Authority (CAA) has information for all types of flights on its website.
Keep in mind that if your flight is cancelled as a result of the government advising "against all travel" to a location (for example, in light of the coronavirus outbreak), this will likely be considered an 'extraordinary circumstance'. It is unlikely you will be able to claim compensation as a result.

The compensation rules for delayed flights are slightly different.


Does travel insurance protect against cancelled flights?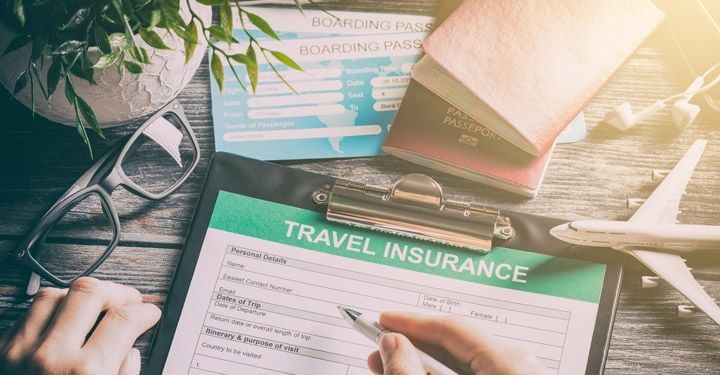 Yes and no. You might be the most diligent traveller in the world when it comes to insurance, but many basic policies don't offer insurance for cancelled or delayed flights, and even ones that do might not cover flights which are part of package deals.
"If the flight ticket was issued by a travel agent, customers should check their travel insurance to see if they're still covered," urges an ABTA spokesperson. "They should also check with their travel agent to confirm whether the booking included what's known as scheduled airline failure insurance cover."


What can I do if my airline goes bust?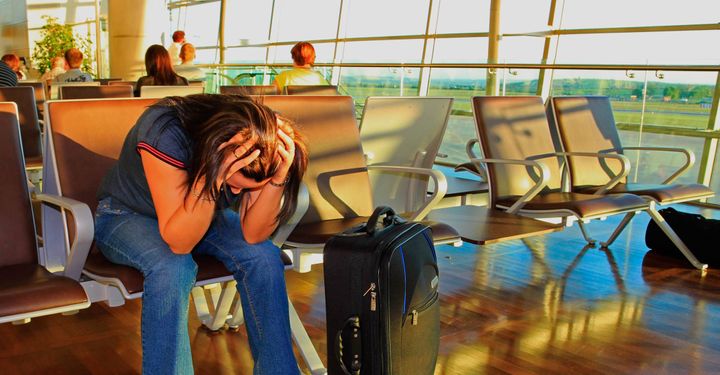 Getting compensation for cancelled flights can be tricky, especially when the airline has ceased trading. And remember that tour operators are only responsible for customers on flights booked as part of a package – if you booked an accommodation-only package but then purchased flights separately (even if it's the same flight used by people who booked the full package), you're at the mercy of the airline – a nightmare scenario, especially when the cancellation is due to an airline going bust.
"When an airline goes under, customers booked with flights booked as part of package deals usually have the best protection," points out our ABTA spokesperson.
But it's not all doom and gloom for those trying to get compensation when airlines go bust and who aren't covered by travel insurance policies.
"If you paid with a credit card, contact your bank to find out about recovering your money," adds our friend at ABTA. "Some debit cards also offer protection."


If airlines have an obligation to help me, do I really need travel insurance with airline protection?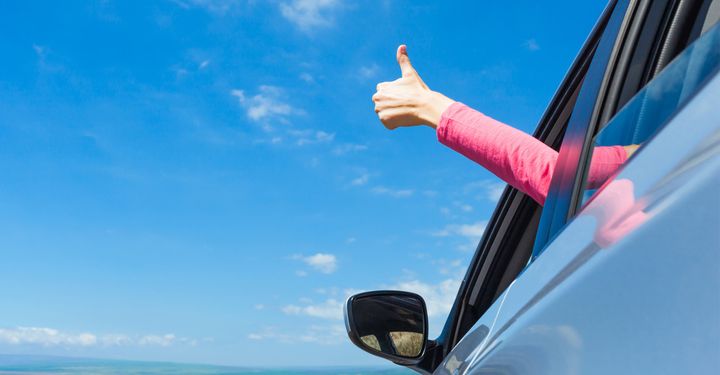 Yes. We've said it before, but we'll say it again: there has never been a more important time to ensure you've got some type of insurance to protect you in the event of cancelled or delayed flights, and brushing up on how to claim compensation for cancelled or delayed flights is critical, too.
If an airline goes bust, any compensation is more likely to come from your insurer, not the airline.
"Instability in the travel industry has seen several airlines collapse in the last 12 months – exposing thousands of people to the nightmare of having their trip cancelled at the last minute or struggling to get home from abroad," warns Rory Boland, Which? travel editor.


I'm struggling to claim compensation for a cancelled flight. Where can I get more information?
Struggling to decipher the jargon?
Which?'s flight delay and cancellation compensation calculator (try saying that after too many in-flight tipples) is a godsend if you're trying to work out how to claim compensation for cancelled or delayed flights. You'll find it here.

Have a comment or question about this article? You can contact us on Twitter or Facebook.