May 12, 2022
Boundless beaches, bustling nightlife and bags of family-friendly fun… for a holiday with the lot, Gran Canaria ticks all the boxes. With a range of accommodation and tons of package holiday deals, it's also a great destination for an affordable sunshine break.
Keep it even cheaper with our money-saving tips for a Gran Canaria holiday without the price tag.
*All prices quoted correct as of May 12, 2022. Please note prices can fluctuate daily and may appear differently on provider site for this reason. Deals are subject to the partners' T&Cs.


Where to stay in Gran Canaria on a budget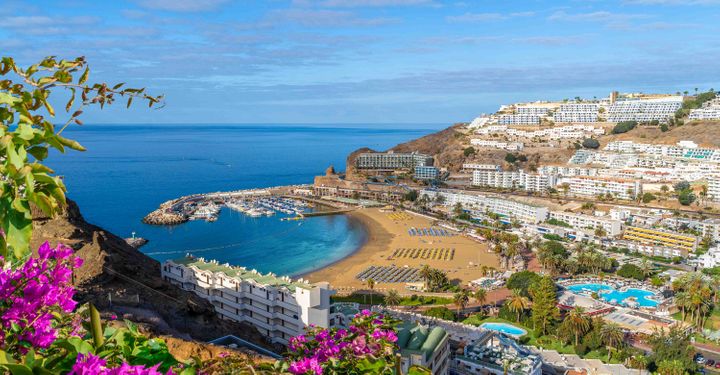 For the biggest variety of budget-friendly accommodation, and easy access to everything you could need, head to Gran Canaria's biggest resort, Puerto Rico. As well as self-catering apartments and villas, you'll find lots of package deals here. For example, a week's stay in July for two with flights included, starts from just £269 per person.*
Similar package deals are also available in the party resort of Playa del Inglés, where a room at Servatur Waikiki starts at £49 per night*. Alternatively, one night's accommodation in the peaceful beach resort of Bahia Feliz is available at three-star Monte Feliz from £38*.
For something a little different, stay in Las Palmas, the coastal capital of Gran Canaria. As it's less popular among tourists, the prices tend to be cheaper and there's still a good range of accommodation options. With a wealth of affordable bars, restaurants and cafes, plus an enormous beach, it's a great option for a cheap holiday.


Where to eat in Gran Canaria on a budget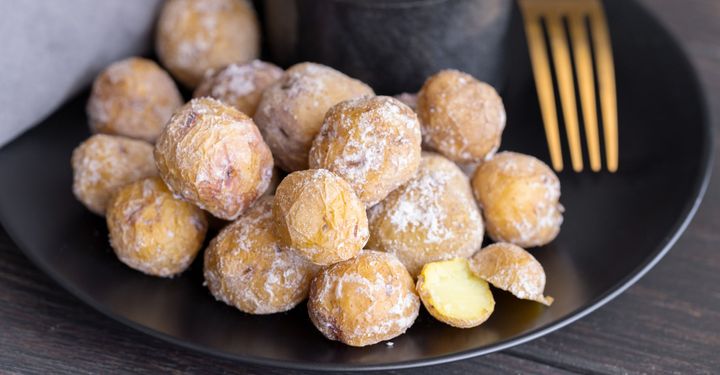 Holidays to Gran Canaria needn't break the bank when it comes to eating out. Head off the beaten track to locally owned restaurants, and you'll find tons of authentic food for affordable prices – try Restaurant Minanas in Puerto Rico or Bar de Tapas San Fermin in Playa Ingles. In Las Palmas, you'll be spoilt for choice of affordable cafes, tapas bars and restaurants. For fresh local dishes in huge portions, head to Bochinche Asador Ca' Tita or check out the pizzas at Pizzeria da Luigi.
If you have a kitchen in your apartment or hotel, you may want to consider stocking up on fresh Canarian produce at a market and preparing your own dinners. Tasty treats like Gran Canarian cheeses and meats are often cheapest at the markets, and then you can pick up the basics to go with them at a supermarket.


What to do in Gran Canaria on a budget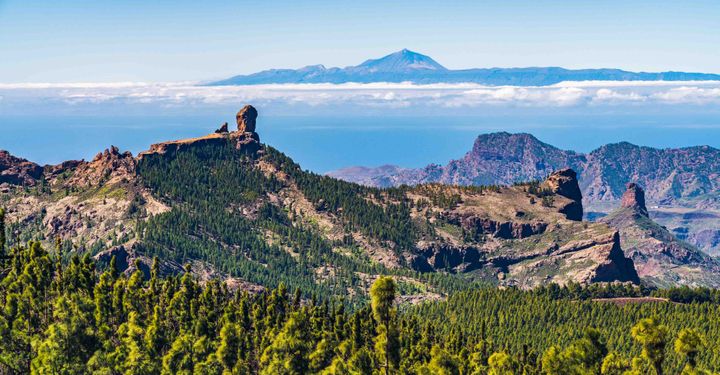 Blessed with towering mountains, lush forests, and beach after beautiful beach, most of the island's best bits are completely free to enjoy. The obvious place to start is on the coast, where Gran Canaria's beaches never seems to end. Explore the awesome sand dunes of Maspalomas, dive into turquoise water from Amadores Beach, or try out the watersports on Playa del Ingles. You can keep things cheap by skipping the jet skis and trying out an hour of kayaking or stand-up paddleboarding, instead.
Away from the shore, the majestic Roque Nublo should be at the top of your must-see list. One of the biggest natural crags in the world, the volcanic rock reaches a staggering 80m (262ft) tall. Follow the trail, taking in other natural formations on the way, and enjoy the panoramic views from the top.
Craving culture? Las Palmas might be for you. Here you'll find a picturesque old town, the Casa de Colón (free entry on Sundays) and lots of little shops and boutiques for window shopping. You could also head to the charming town of Teror. About 30 minutes' drive away from Las Palmas, traditional Canarian architecture is the town's drawcard; the pretty wooden balconies are a highlight.


How to get around Gran Canaria on a budget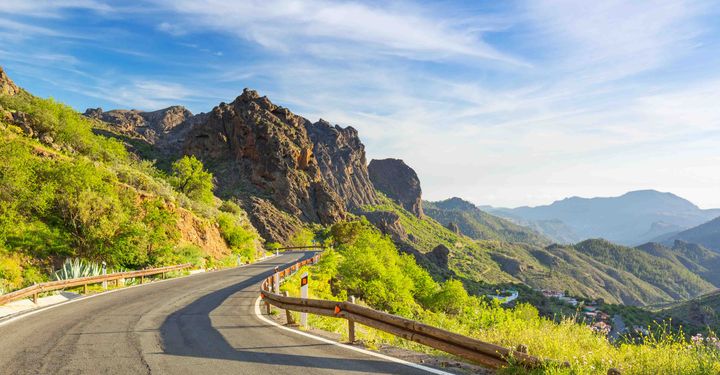 Hiring a car is the easiest and often best way to get around Gran Canaria. If you book your car hire as part of a package, along with your accommodation and flights, you can usually find some good deals. Plus, you get the benefit of exploring at your own pace. If you do rent a car in Gran Canaria, it's worth noting that you will need to think about parking costs too, although most resorts on the island will have free parking spots.
If you only plan to make a couple of day trips, buses are a cheaper option. Short journeys in and around the capital can be made on the public buses, which cost just €1.40 per journey – and even less if you purchase ten journeys in one go with a contactless card. There is also an airport bus that runs to Las Palmas regularly. Away from the capital, buses usually run on the hour, but if you're willing to be flexible you can still get to the major towns, resorts and attractions. Make sure you check the timetables for any changes or cancellations.
Taxis in Gran Canaria are another convenient transport option and tend not to be too expensive. For example, if you hop in a taxi to get from Playa del Ingles to Maspalomas you can expect to pay somewhere around the €5 mark for a ten-minute journey.


Insider tips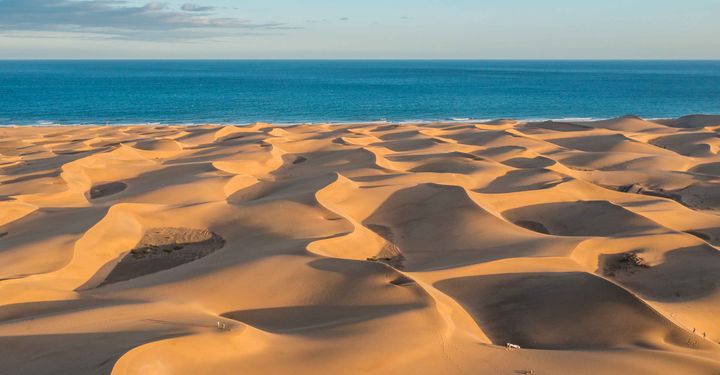 Look out for free entry to Gran Canaria's museums, usually on the first Sunday of the month and select other days. Entry to CAAM (the Atlantic Centre of Modern Art) is always free.
Entry to Las Palmas' Poema del Mar aquarium is free for children under four.
Tapas dishes in local restaurants can cost as little as €2, so snack on little bites throughout the day and you can avoid an expensive dinner.
Diving in Gran Canaria can be expensive, so pack a snorkel instead and you'll still spot some beautiful, colourful marine life.
If you're not tied to travelling during the school holidays, avoid the peak summer months and dates around Christmas for cheaper package holiday prices. While you won't have the scorching July and August temperatures, you can expect sunshine throughout the year.


Have a comment or question about this article? You can contact us on Twitter or Facebook.