The cheapest destinations for a last-minute summer escape are...
July 23, 2021
Holidays might involve a little more admin and upfront costs these days, but if you want to swap your staycation for a European getaway this summer, it could be worth it.
We've crunched the numbers for last-minute summer breaks in July and August and have found that holidays to some of our most popular destinations have plummeted by up to 52% compared to 2019*. That means even with the cost of testing, the overall price of your trip won't necessarily be more than you'd normally expect to pay.
Our top ten are all open to fully vaccinated travellers, and many are open to those who haven't had both doses yet – you just need to be prepared to self-isolate on return.
And if you're willing to wade through the admin to give it a shot, you might be pleasantly surprised: arrival airports and resorts are likely to be quieter than normal, tourism businesses will be delighted to see you and you'll have less competition for a spot on the beach and at the must-see attractions.

1. Lanzarote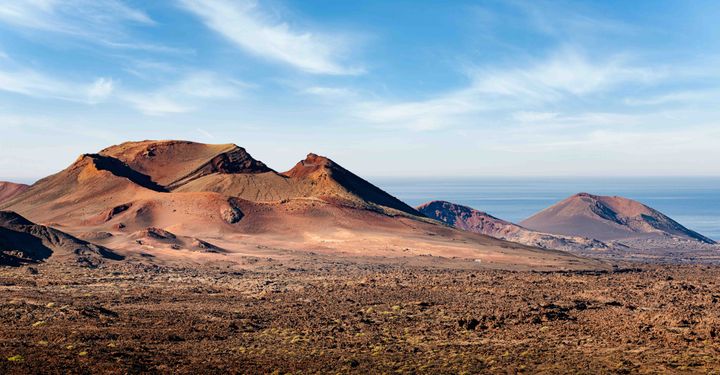 Lanzarote has rocketed through the best-value ranks from 32nd in summer 2019 to number one this July and August. That's a whopping 43% drop in the average price of a seven-night summer package holiday, so when it comes to value, there's probably no better time to go to this otherworldly Canary.
Its beautiful lunar landscapes in Timanfaya Park are of course the highlight here, as are the many sights of the island's beloved Cesar Manrique, including his Foundation and the volcanic-caves-slash-tourist-centre of Jameos del Agua. And if all you want to do is park on a beach all day, there are plenty of golden sand stretches to choose from.


2. Fuerteventura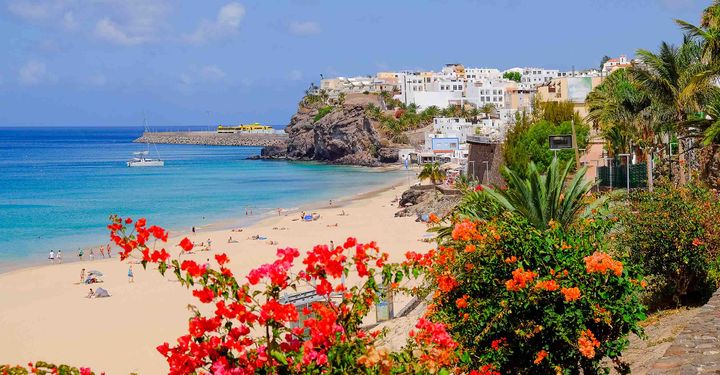 Fuerteventura isn't far behind its neighbour this year; we're seeing average prices 39% cheaper than in 2019. In sterling value, that's some package holidays coming in under £150pp!
A getaway to this Canary is all about the beaches, of course – there are some 150 across the island catering to all types of sun-seeker. When you want to take it up a notch, swap lazy ocean paddles for an action-packed turn on a jetski or board: kitesurfing, windsurfing or your garden-variety surfing are all excellent here.


3. Tenerife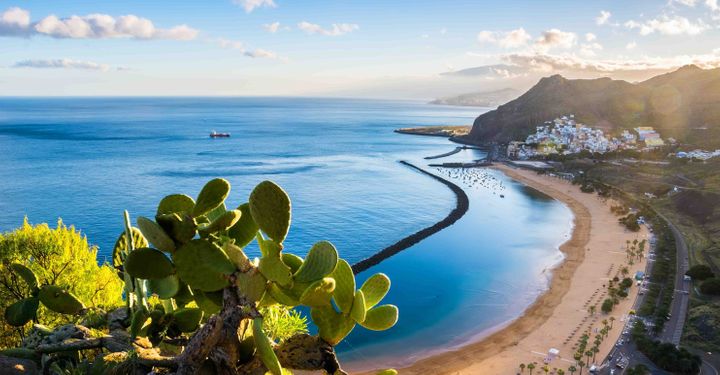 The Canaries are offering great-value breaks across the board, and Tenerife is no exception. This year, seven-night escapes from now until the end of August are currently down 33% compared to 2019.
While Tenerife has a reputation for its nightlife, this summer is certainly going to be a little more tame, with nightclubs still closed until at least July 30. That's not to say you won't have a good time on your holiday – the towering Mount Teide (the highest mountain in Europe) is still waiting to be conquered and you can enjoy a slower pace even in the bigger resorts. If you want to go quieter still, try Golf de Sur, Los Gigantes and Puerto de la Cruz.


4. Costa Blanca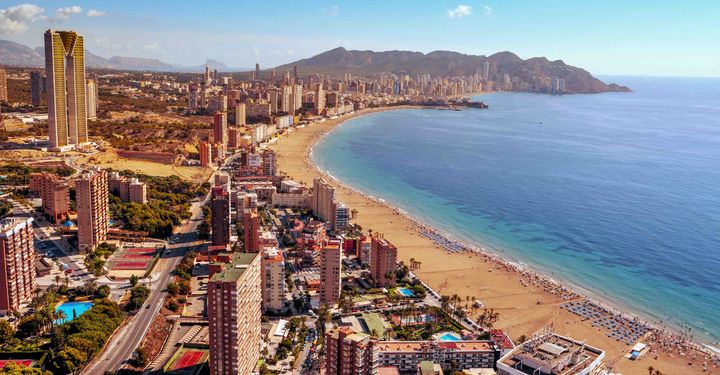 Spain's Costa Blanca regularly features in our best value summer destinations, and this year is no different. Even better, prices have dropped a further 23% compared to 2019.
Of its resorts, it seems we can't get enough of Benidorm; throughout the last 18 months, even when travel was completely off the cards, we saw many daydreamers still searching for holidays there. Families can expect both Terra Mitica and Aqualandia theme parks in Benidorm to be open with Covid-safe protocols as well as a slew of other theme parks across the region. Consider booking in advance as many are operating at a reduced capacity.


5. Gran Canaria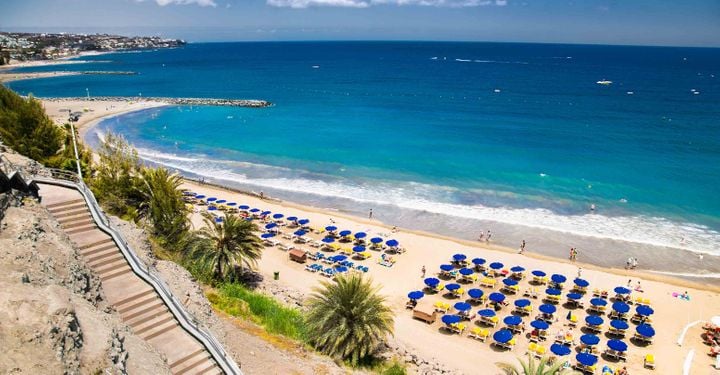 Normally a pricier option (in the school holidays, packages are rarely less than £300pp), the Canaries have all made the best-value list this summer – showing just how much the pandemic has turned things on its head. Like Tenerife, package holiday to Gran Canaria are also a whopping 33% cheaper than average 2019 prices.
Thanks to a geographic mish-mash that includes the impressive sand dunes at Maspalomas and a lush interior, Gran Canaria is often called a 'miniature continent'. So if it is waves, golden sand and a little bit of adventure you're after, you've come to the right place.


6. Costa del Sol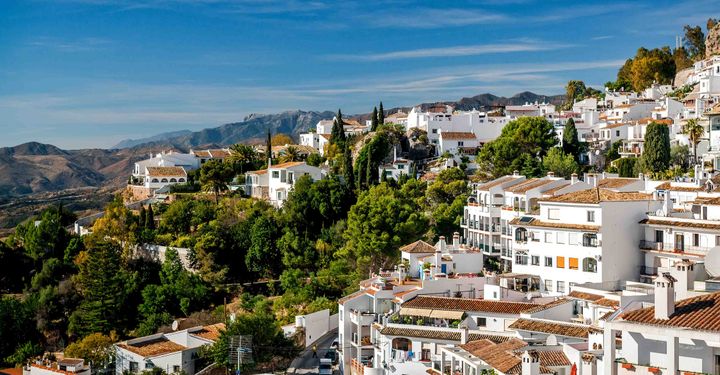 One of the UK's favourite holiday destination is offering even better value this summer, with prices tumbling 27% for package holidays to the Costa del Sol.
All the classics (we're talking Malaga, Fuengirola and Benalmádena) are worth considering, but if you really want to escape the tourist trail, why not hire a car to hop around inland for a mini adventure as well as a beach break? Places such as Alhama de Granada, Arriate and the Smurf-blue town of Júzcar all have road trip potential.


7. Costa Brava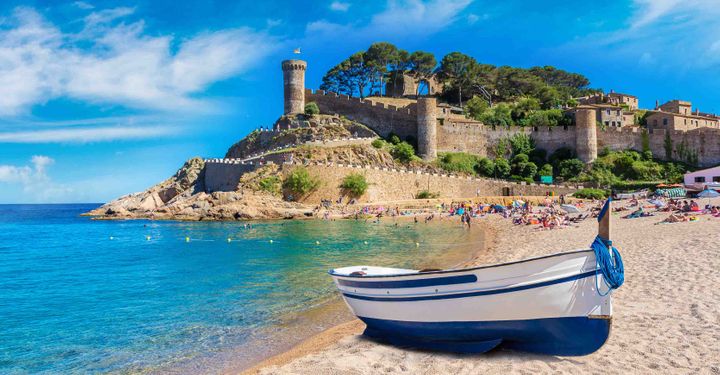 The Costa Brava, a stalwart for good value holidays and normally in a top three position for it, still makes it into the top ten after being pushed down by its far away cousins off the coast of West Africa.
This is the land of great food (you'll find lots of Michelin starred restaurants in the region), especially around Girona, and Salvador Dali – so there is lots to see and do away from the beach. And if you want to dupe the much-missed city break, you can take the opportunity to sneak in a day trip to Barcelona.


8. Malta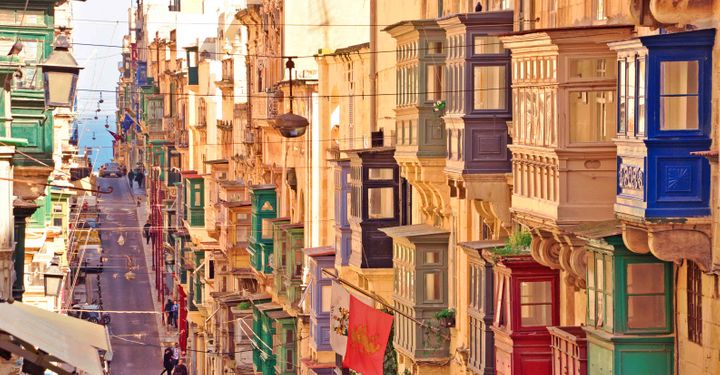 Price drops for Malta holidays are the most dramatic of the lot: a seven-night package holiday to this unique island are a huge 52% cheaper than 2019!
It's a lovely island, where visits to fascinating historical sites breaks up days spent sprawled on the beach. Jump back in time in the compact capital of Valletta on a tour of the underground tunnels from WWII or go back further on a visit to Malta's prehistoric temples at Ħaġar Qim, Mnajdra, or Ġgantija on the tiny island of Gozo.
Note that Malta is only allowing fully vaccinated travellers, a rule that also applies to kids between 12 and 18.


9. Majorca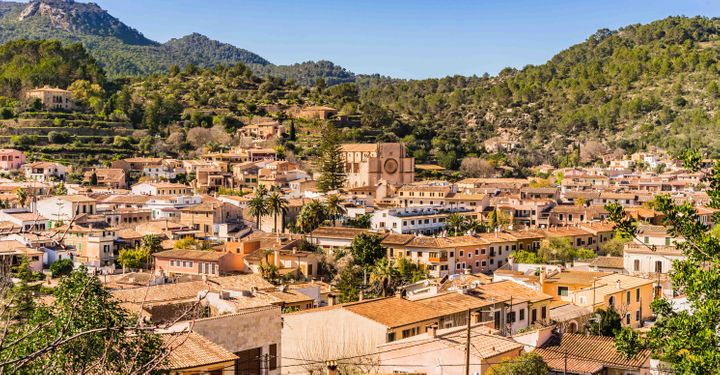 With beautiful inland villages, a fantastic coastline and a stunning capital small enough to feel like a friendly town, it's no wonder Majorca has its fans. This year, it's also the best-value Balearic, and its seen a 22% decrease in summer prices.
If you want to get away from it all, there are many quiet towns that most tourists don't know about yet, or you can stick to the coastline on one of Majorca's best beaches.


10. Corfu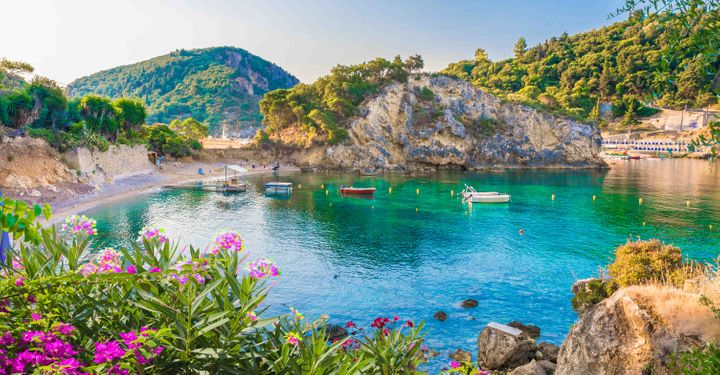 Greece gets a look in with the favourite playground of the Durrells making it into tenth spot, with an 11% drop in cost of a package holiday. Corfu is renowned for its beautiful, unspoilt coves dotted along the lovely coastline, and you may even find yourself without another soul to share the sand with.
Head inland toward the cypress and olive tree-blanketed mountains to experience a much quieter way of life or get a hit of history in the UNESCO-listed old town of Corfu city – you'll also find the museum at Mon Repos, the gorgeous 19th-century villa where Prince Philip was born, not far from here.


The full top 20 are:
Lanzarote
Fuerteventura
Tenerife
Costa Blanca
Gran Canaria
Costa del Sol
Costa Brava
Malta
Majorca
Corfu
Rhodes
Algarve
Zante
Kos
Madeira
Crete
Ibiza
Kefalonia
Dubrovnik Riviera
Menorca
*Data based on searches for 7-night packages holidays made on TravelSupermarket from July 1 to July 19, 2021, for holidays departing July 20 to August 26, 2021 compared to the same period in 2019.


Have a comment or question about this article? You can contact us on Twitter or Facebook.