10 alternative staycation destinations in the UK
Updated June 14, 2023
Published March 4, 2021

Visited Great Britain's biggest staycation destinations? It's time to cast your net wider! From paradise islands to buzzy cities, here's our pick of offbeat destinations all over the UK for your next staycation.


1. Scilly Isles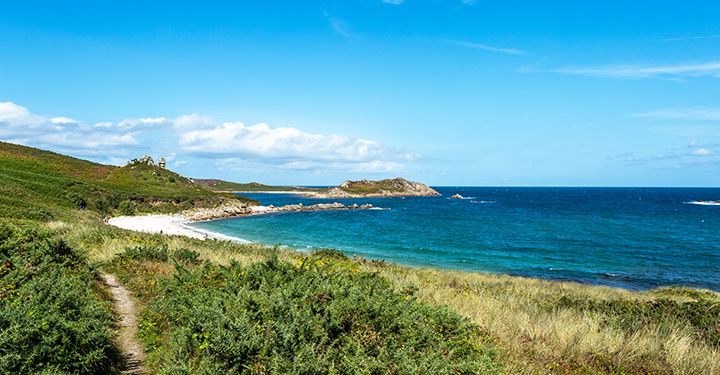 Scattered off the southwest tip of England, the Isles of Scilly are the nearest thing Britain has to an island paradise – temperatures on the archipelago average 24C in summer and have been known to reach 28C. There are almost a hundred isles and islands in the Scillies, but only five – Tresco, St Mary's, St Martin's, St Agnes and Bryher – are inhabited.
This mellow microclimate is ideal for flower growing, and at Abbey Gardens on Tresco you'll find warm-weather plants from Africa, South America, Australia and New Zealand.
St Mary's is the most populous and popular of the isles, with sheltered sandy bays and a scattering of millennia-old archaeological sites. All five islands are basically car free, but you can rent bikes or golf buggies.


2. Perthshire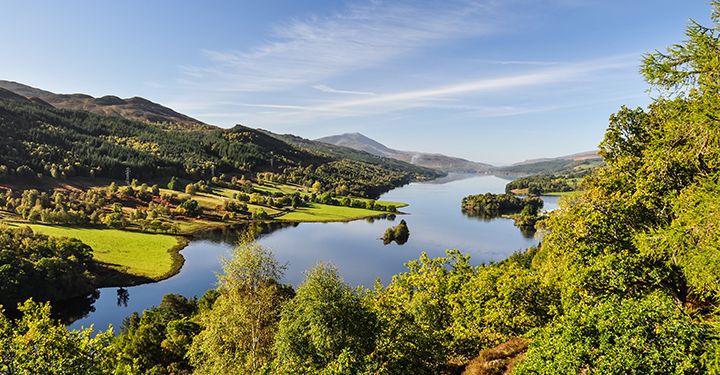 Scotland's 'Big Tree Country' is well-named: in high summer, thick greenery cloaks the slopes either side of the Tay, Scotland's longest river. Aberfeldy, straddling the Tay, has become a hub for white-water kayaking and rafting, but adventure sports are popular all around these parts – you can go mountain biking or join a 4WD safari in search of red deer, golden eagles and other wildlife in Perthshire's wilder areas. For those who dare, there's the terrifying Highland Fling Bungee plunge at Killiecrankie.
Wannabe time travellers, meanwhile, can dip into Scottish history amid the evocative ruins of Dunkeld Cathedral, on the banks of the Tay, and visit Scone Palace, one of Scotland's great stately homes. It's crammed with a vast collection of antiques and works of art, and set among magnificent, landscaped grounds, where the famous Murray Star Maze will delight wee ones.


3. North Wales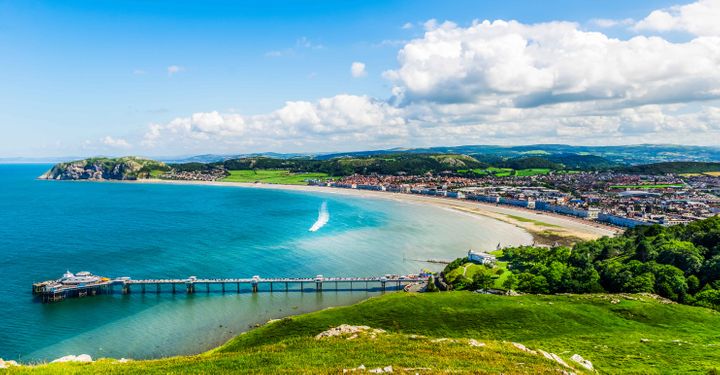 North Wales is a region of superlatives. Looming over the Irish Sea, Yr Wyddfa (Snowdon) is the UK's highest summit outside Scotland. At 1,085m (3,560ft) tall, it's a challenging trek for those who attempt it. Back down at sea level, you'll find a challenge of a different kind: picking just one of its sandy beaches and idyllic pebbly coves at spots such as Llandudno, Barmouth, Abersoch and the Llyn Peninsula.
For history buffs, North Wales' intimidating strongholds include Caernarfon, Conwy and Harlech – reminders that the Welsh didn't submit willingly to English rule. More recent is Portmeirion, a fanciful, fairytale village created in the 1920s that takes a wildly different approach with its eclectic range of architectural styles.
At Llanfairpwllgwyngyllgogerychwyrndrobwllllantysiliogogoch (don't ask us how to say it), you can snap yourself next to local signs celebrating the longest place name in the UK. And huddling within the medieval ramparts of Conwy, at 10 Lower Gate Street, you'll find what's claimed to be Britain's smallest house – just 1.8m (6ft) wide and 3m (10ft) in height.


4. Outer Hebrides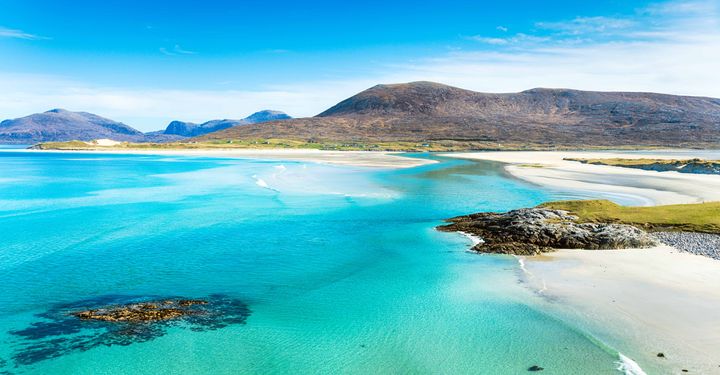 Bonny Skye is the star of the Hebridean show, with its awesome scenery and one of Scotland's most impressive castles. Near the mainland, it's the easiest Scottish isle to get to, as well as the busiest and priciest. So, if you're looking for long, empty Atlantic beaches, white sand, blue water, sunsets that will take your breath away and acres of moorland where the only sound is the plaintive call of the curlew, think about a trip to the Outer Hebrides.
Lewis, largest of the islands, is a place of rolling heather moors, while neighbouring Harris, with its rugged hills, is a favourite with walkers. For perfect beaches of white sand fringed with strips of colourful wildflowers, known as machair, make for the little sister islands of North and South Uist, Benbecula and Eriskay.
For a taste of history, the ancient stone circle at Callanish (Calanais in Scottish Gaelic) rivals Stonehenge but with a fraction of the crowds, and 15th-century Kisimul Castle is the seat of Clan MacNeil.


5. Liverpool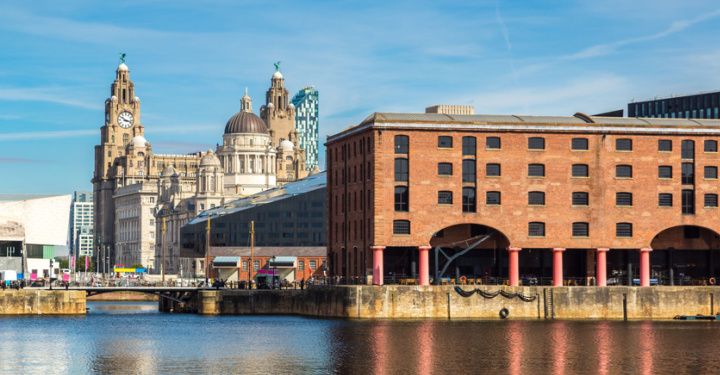 Claiming a World Heritage waterfront and more museums and art galleries than any UK city outside London, it's amazing that the birthplace of the Beatles isn't a better-known as a city break destination.
Get a feel for it by hopping on the Mersey ferry – you'll get a panoramic view of the waterfront, the Royal Liver Building (it's pronounced 'Lyver'), and the grand Cunard Building, once headquarters of the world's greatest ocean liner company.
To discover the backstory behind the Beatles, hop on a Magical Mystery Tour then tip your hat to the Fab Four with a visit to the Beatles Story. If you're a fan of authentic Chinese food, there's the city's Chinatown, home of the oldest Chinese community in Britain. Or head to The Baltic Triangle, Liverpool's arts and food hub. It'll put your close to contemporary arts gallery, the Tate Liverpool too.


6. Dumfries and Galloway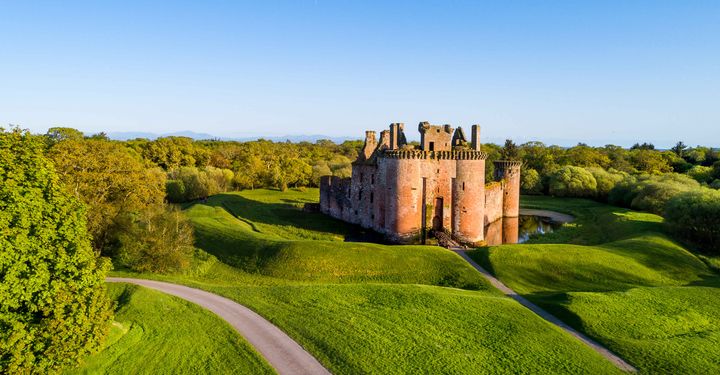 Local boy Robert Burns is the big attraction in Scotland's southwest corner. The Burns Heritage Trail attracts thousands of the bard's fans from all over the world, taking in the Robert Burns Birthplace Museum in Alloway, the family farm at Ellisland, Burns House in Dumfries (where he lived until his death in 1796), and his grave at St Michael's Churchyard.
For nature lovers, the Solway Firth is a delight, attracting vast flocks of migrant wildfowl to nature reserves like the Wildfowl and Wetlands Trust Caerlaverock. Meanwhile, Galloway Forest Park, a wild stretch of wooded hills, is home to the challenging 7stanes mountain bike trail and is designated as a Dark Sky Park – perfect for stargazing.

If you're a golfer, there's the most incredible, beautiful golf course in Britain at Turnberry (that's if you believe its owner, a certain Mr Trump).


7. Northumberland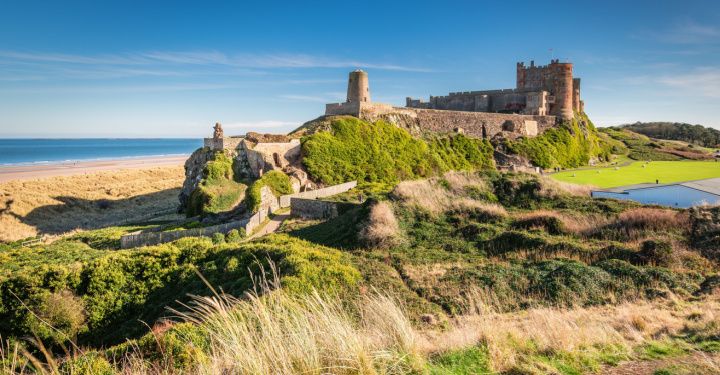 If you're sad to have farewelled The Last Kingdom series and its ambivalent hero Uhtred (and who doesn't love a tough-but-tender Anglo-Saxon warrior with a man-bun?), a staycation in Bamburgh will help you relive it all.
Bernard Cornwell's Uhtred is a fictional character, but his formidable castle on its headland above the Northumberland coast is the real deal – a massive red sandstone pile, founded in 550 AD, expanded over the next nine centuries, and once used by Saxon kings.
Within sight of Bamburgh are the scattered Farne Islands, home to seals and puffins, and Lindisfarne, Northumberland's Holy Isle, where a castle overlooks a sweeping sandy beach. There are spectacular castles too at Alnwick, seat of the Dukes of Northumberland since the 14th century, and at Warkworth, beside the River Coquet. On Northumberland's southern fringe, the remaining ramparts and legionary fortresses dotted along Hadrian's Wall are an amazing relic of the Roman Empire.


8. North Yorkshire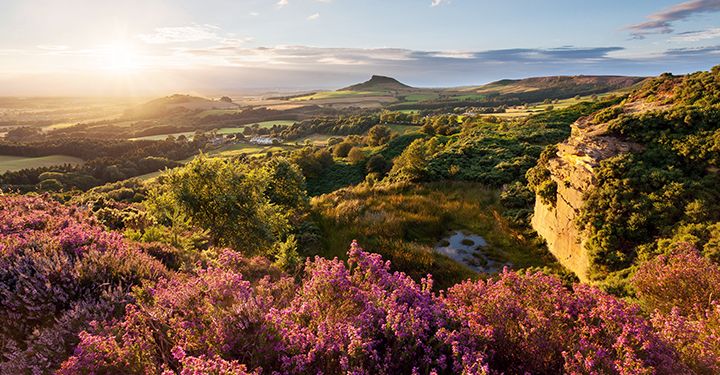 North of the tourist magnets of York and Harrogate, North Yorkshire combines traditional seaside towns with ghostly ruined abbeys and stately homes set amid open moors and pretty countryside.
Here, you'll also find two of the best national parks in the UK. The Dales embraces high-country pastures and tidy fields hemmed in by drystone walls in Wharfedale, Swaledale and Wensleydale, and more rugged landscapes in smaller, steep-sided valleys. By contrast, the North York Moors is a wide-open region of heather moorland and fertile valleys, traversed by one of Britain's earliest steam train lines.
Dotted around the region's heritage-rich hinterland are the remains of once-great medieval abbeys such as Rievaulx, founded in 1132, and Fountains Abbey, set in the immaculate water gardens of Studley Royal Estate. When you've had enough history, head to the North Sea coast for some of Britain's best beaches at Whitby, Robin Hood's Bay and Scarborough. There are wilder coastal landscapes at Flamborough Head, where rugged cliffs jut into the North Sea, providing a refuge for flocks of seabirds.


9. Lincolnshire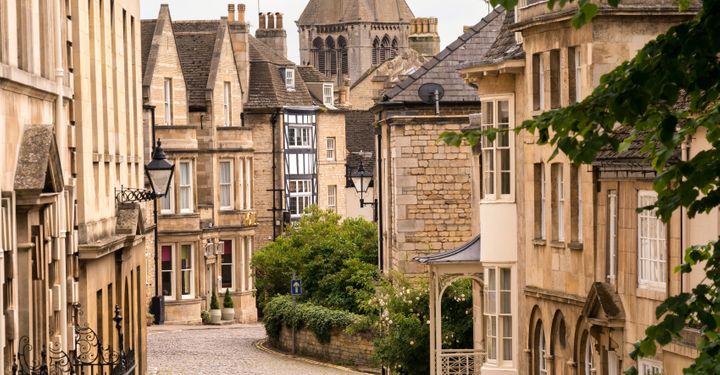 Think of staycations in Lincolnshire and you inevitably think of Skegness, donkey rides on the beach and kiss-me-quick hats. And if you're looking for budget-friendly family fun you could do worse. The miles-long sandy beach is kept spic-and-span, and if the weather doesn't oblige, 'Skeggy' and neighbouring Ingoldmells provide an array of all-weather indoor leisure complexes.
But beyond Skegness' cheap-and-cheerful fun, Lincolnshire offers some more highbrow attractions. Lincoln itself is dominated by its magnificent cathedral and castle, both dating from the 12th century. In Stamford, a pretty little market town, you'll find a charming conservation area that miraculously survived the ravages of industrialisation and post-WWII modernisation almost intact, while just outside the town centre is Burghley House, a magnificent Elizabethan extravaganza built for Elizabeth I's chief advisor, William Cecil.


10. The Peak District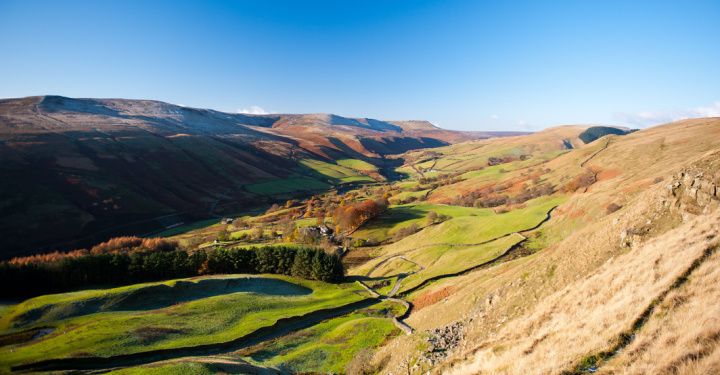 Declared our first National Park in 1951, this 555 square mile spread of countryside spans great sweeps of peat marsh and heather moor, rolling limestone hills and forested river valleys. It's perfect walking country, whether you're a hardened hiker setting out across the forbidding summits of Edale to walk the challenging 412km (256-miles) Pennine Way or a parent with kids in tow looking for a pretty picnic spot among the river meadows of leafy Dovedale.
And if it rains? Luckily, Peak District staycations aren't just about the outdoors. Instead, take the kids to Crich Tramway Village for a ride on a vintage tramcar or visit historic Cromford Mills for a narrowboat trip along the canal.


Have a comment or question about this article? You can contact us on Twitter or Facebook.