The best destinations for a self-drive holiday
*Please note: this article is sponsored by our partner iCarhireinsurance.com.

July 16, 2018
By Jeanette Parkin

The unfamiliar jangle of a new set of keys, the airport slowly fading in the rear-view mirror, hairs on your arm standing up at the thought of open road adventures. There's no doubt about it, self-drive holidays are something special.
Whether you're new to the idea of a drive-it-yourself adventure or you've already put plenty of miles on the clock, these self-drive holiday destinations offer ultimate freedom and flexibility to do things your way.
Jump in the driving seat, get comfortable, and come with us on a tour of the world's best destinations for a self-drive holiday:

Florida, USA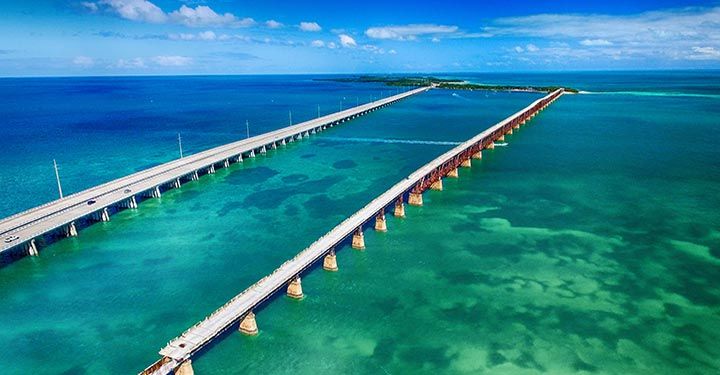 Florida is stuffed right up to its big mouse ears with family attractions, from the rockets of the Kennedy Space Centre on the east coast, through the state's world-famous theme parks in Orlando, to the sugar-white sands of the west coast.
There's no better way to get around than by hiring a car in Florida and steering a course around the best bits – at a time and pace that suits you.
Park up at the big hitters – the Walt Disney World Resort, Miami Beach, the Everglades – but don't forget to use your wheels to access lesser-visited attractions, such as pretty St Augustine, Gatorland in Kissimmee, and a ball game (baseball, basketball or American football) at one of Florida's roaring stadia.
Tuscany, Italy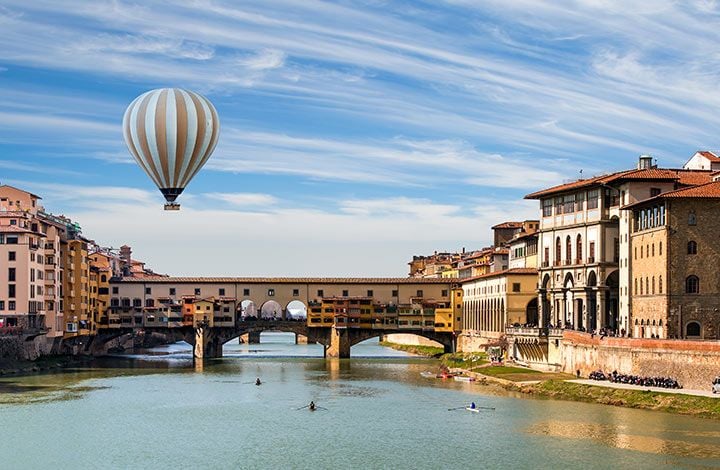 While Italy's big cities are ideal for short breaks (minus a car), the olive-scented, undulating scenery of Tuscany provides perfect territory for self-drive holidays.
Hire a car in Tuscany – the airports of Florence and Pisa are popular pick-up/drop-off points – and put city life behind you. In Tuscany, the hills are topped with ancient towns and the roads wind through landscapes of vineyards, cypress trees and farmhouses.
With a car, you can drive to small medieval towns of golden stone, whose towers feel their way towards azure skies. Take a tour of places such as San Gimignano, Montepulciano and Volterra, where it feels like no one knows (or cares) about the modern world.
Iceland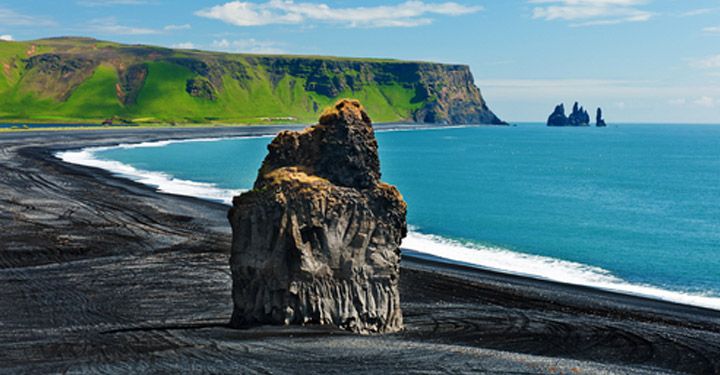 When the last of the coach parties have abandoned the warm waters of the Blue Lagoon, when you get Gulfoss all to yourself at opening time, or when you drive to the night's sure-fire spotting of the elusive northern lights, you'll know that every penny of Iceland car rental was worth it.
Whether you come for the near-endless summer sun or winter's aurora, seeing the remote natural attractions of Iceland is so much easier when you hire your own wheels. The must-sees of the Golden Circle, including Gulfoss, Thingvellir and the lively geysirs, can be ticked off in a day when you hire a car.
The drives are spectacular too: past waterfalls that rain down mountainsides; hot springs that bubble and steam; and wild meadows where the iconic, pony-sized Icelandic horses prance.

West Coast USA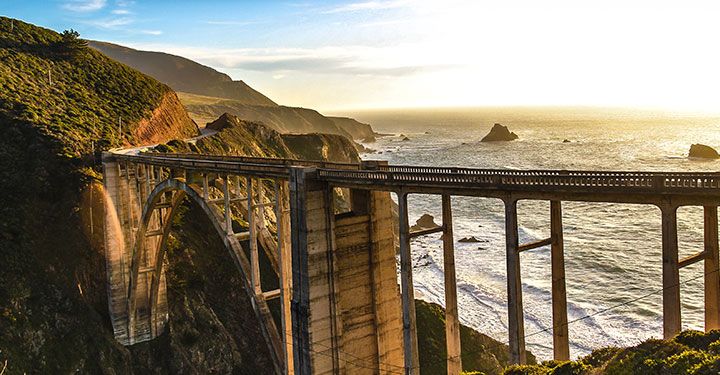 It's the end of Route 66, location of the surf-battered cliffs of the Pacific Coast Highway, and home to national forests and parks such as Joshua Tree and Yosemite. No surprise then, that holidaymakers choose to go their own way on exciting self-drive holidays in California.
While the rush-hour jams of Los Angeles' highways are legendary, when you leave those heaving routes behind you'll encounter wide open roads, alluring coastal journeys, and off-the-tourist-trail attractions that public transport just doesn't reach.
Drive up the coast from LA to San Francisco, via elephant-seal-strewn beaches; go south to cool San Diego, with its Spanish style and seaside vibes; or maybe take your hire car all the way to the casinos and shows of glitzy Las Vegas – it's only 4.5 hours from LA to the party playground in the desert.
Andalusia, Spain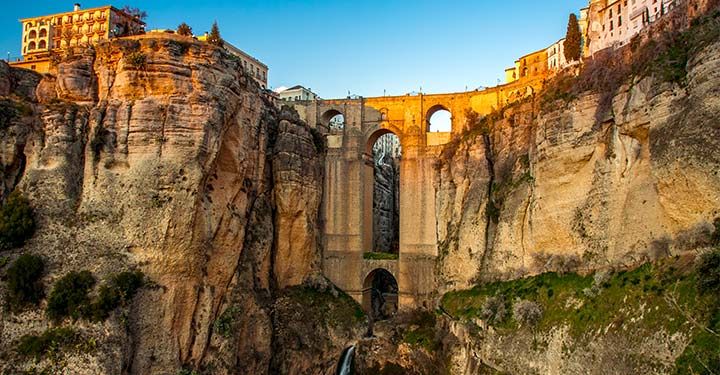 Often held aloft as the most beautiful region in Spain (and it has some tough competition), Andalusia is a beguiling blend of ancient castles and caramel sands, seaside cities and Moorish heritage, Roman ruins and hills that roll on and on like the gentle waves of the Mediterranean Sea.
Malaga, on the Costa del Sol, is pretty central in Andalusia – and Malaga car hire is excellent value – so it's a popular place to begin and end a driving holiday in this southern swathe of Spain.
Plan your route around destinations such as Granada, for the Alhambra, zesty Seville, for flamenco and more Moorish architecture, and the bridges and vistas of Ronda. Don't bypass Malaga either, which is bursting with art and culture.
The Garden Route, South Africa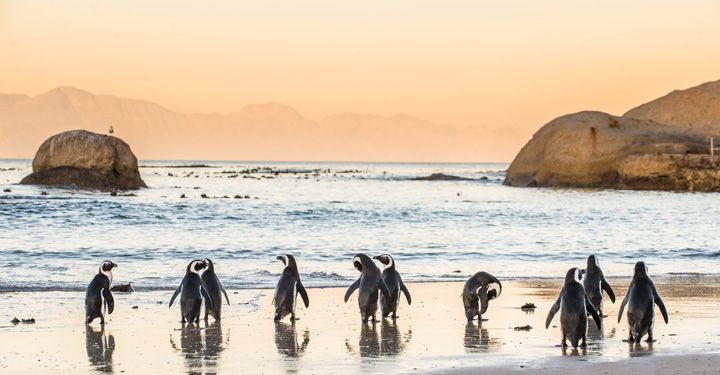 The natural beauty of South Africa is plain to see when you book a hire car and steer along the gorgeous curves of the popular Garden Route.
It's not long – around 125 miles – and if you drove from start to finish you could do it in 2.5 hours (most consider the start and end points to be Mossel Bay and Storms River). But where's the fun in that? Go slow, savouring a lush, diverse landscape of forest, plantations, lakes, beaches, lagoons and coves.
And when nature has given you the best of its scenery, take some time to discover art galleries, seaside resorts with heritage, and relaxing spa accommodation – you deserve it after a stretch behind the wheel.
Great Ocean Road, Australia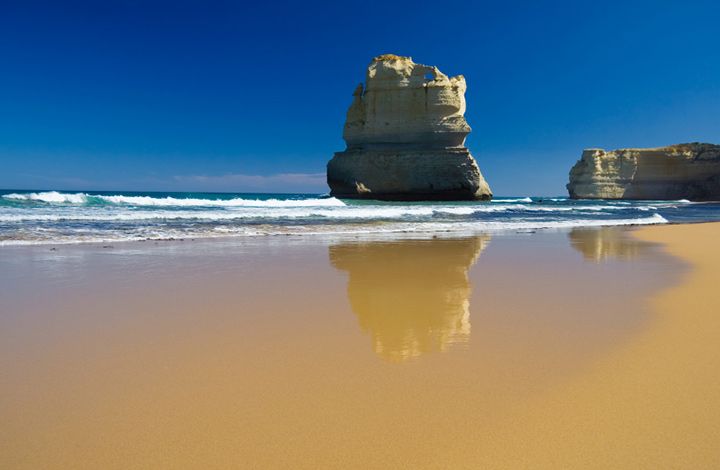 One of the world's best driving routes, the Great Ocean Road sweeps along the coastline of the state of Victoria, in Australia's south-east.
It runs past the rock stacks of the 12 Apostles, offers access to wildlife reserves, where kangaroo and koala hang out, and lets you explore some of Australia's best beaches, such as famed surf spot Bells Beach and swimming paradise Apollo Bay.
More surprising attractions along the 150-mile route, which twists and turns above cliffs and past rainforests, are pretty little fishing villages, treetop adventures, museums dedicated to life on this stunning stretch of coast, and arty hubs such as Port Fairy. And, with a distinct European feel and driving on the left, you'll feel right at home.
Portugal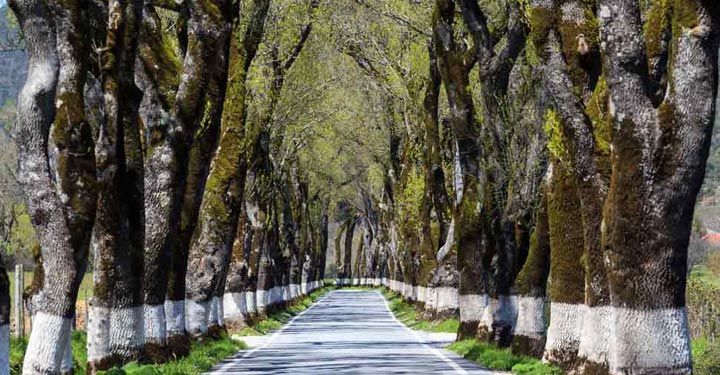 Away from the whitewashed coastal resorts and the cocktail bars, away from the golden beaches and dramatic cliffs, the Algarve is ripe for exploring by hire car. There are day trips aplenty to make hiring a car worthwhile.
But adventurous tourists will want to see a little more, travel a little further, and Portugal is perfect for a self-drive break. Lisbon, the nation's capital, is less than three hours by road from the Algarve. On the way are medieval towns, vineyards and pousadas – Portugal's unique and historic hotels.
The freedom of driving holidays means you can book flights into Faro and take off from Lisbon two weeks later. Holidays are truly yours for the making when you go your own way with car hire and a little wanderlust.
Ireland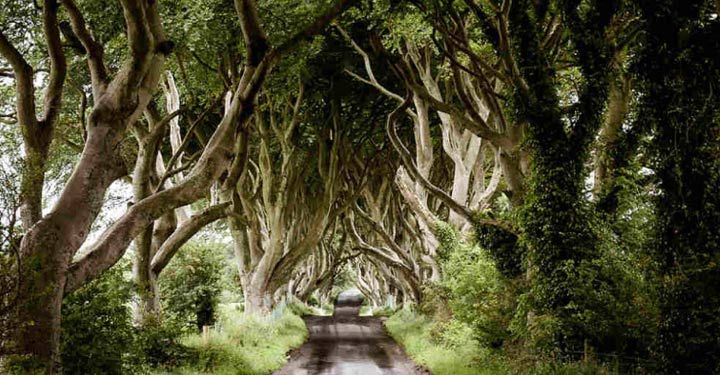 While many Brits journey on car ferries across the Irish Sea, just as many take advantage of cheap flights and car hire to create unforgettable self-drive holidays on the Emerald Isle. A warm welcome awaits everywhere, but popular driving routes lure many to the shores of Northern Ireland or, at the opposite end of the island, to the gorgeous Ring of Kerry.
In the north, where fans of 'Game of Thrones' can go location spotting, is the scenic Antrim Coast Road, also sometimes called the Causeway Coastal Route. Get behind the wheel in Belfast and head for sights such as Carrickfergus Castle, The Gobbins, The Glens of Antrim, and, of course, Giant's Causeway. There are castles and whiskey distilleries aplenty between Belfast and Derry-Londonderry.
In the Republic of Ireland's south-western corner is the Ring of Kerry, a day-trip route if time is short but a memory-making adventure when you take it slow. It's the wild, green Ireland of your dreams – if your dreams include Atlantic seascapes, traditional pubs, sheep at the side of the road and more outdoor pursuits than you can shake a welly at.
Top tips for a self-drive holiday
Plan your route: The freedom of the open road is terrific, but plan your route in advance to book hotels at cheaper online rates and to keep on top of travelling times (so you don't miss the flight home!)
Make savings: There are numerous ways to save money on self-drive holidays, from booking cheap car hire in advance of travel to bringing your own sat-nav or child car seats.
Buy car-hire excess insurance: The right insurance is vital, but you don't need to buy the expensive car-hire excess insurance they nag you to buy at the rental desk*. Take out your own policy before you go to save money.
*In some countries, such as the USA, in addition to car hire excess insurance, you may need to consider a full Collision Damage Waiver Policy (CDW) and Supplemental Liability Insurance (SLI). Check with your rental operator before collecting your vehicle to ensure you understand your insurance options.
Have a comment or question about this article? You can contact us on Twitter or Facebook.