Why January is the best month to travel (and the cheapest cities to visit)

December 14, 2019
By Joey Tyson
Poor January has it hard. Not only does it have a tough act to follow, it's usually cold and dreary, and forever associated with the blues. But write the start of the year off at your peril – there are travel bargains to be had.
New research from TravelSupermarket reveals that January is actually one of the cheapest times of the year for a city break in Europe. It might be cold, but the prices are low and the crowds thinner. To inspire you to swap the January blues for a dose of culture, here are 10 cities with bargain prices and lots going on.

1. Budapest, Hungary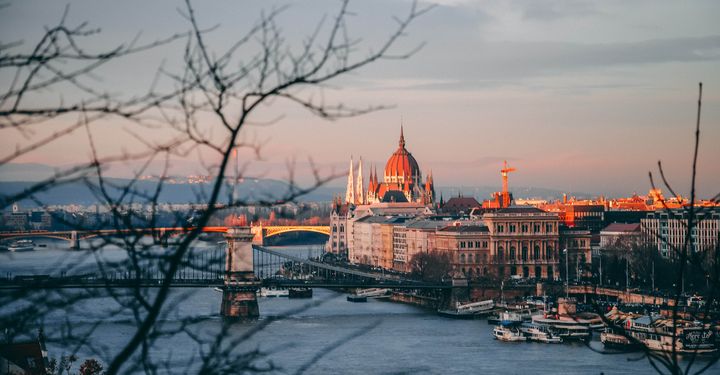 Median price of a 3-night break in January: £138.97pp*
Budapest is icy during January, it's true, but the dreariness only makes some of its best attractions shine.
Counter the cold with a dip in one of the city's famous thermal spas – the sprawling Széchenyi and Art Nouveau Gellért thermal baths are favourites for a reason – or, warm your belly with a brew in a ruin bar. Szimpla Kert is a must for first-time visitors.
Hungary's hearty fare is ideal for winter, too. Foodies will be in their element between the rich goulashes (gulyás) packed with beef and veg and chicken paprikash (csirke paprikás) served with dumplings.

2. Milan, Italy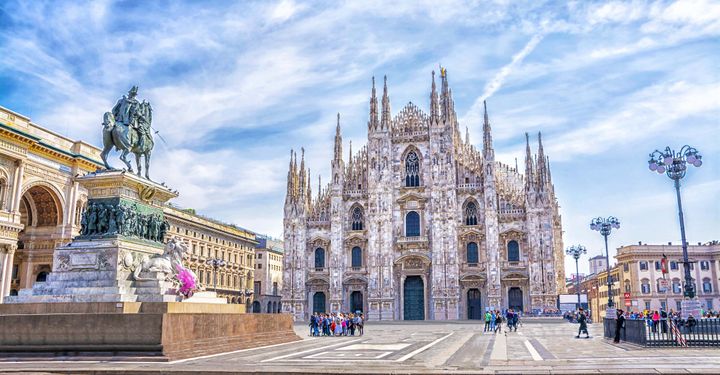 Median price of a 3-night break in January: £145pp*
You'll need to rug up for a January jaunt to Milan but it'll be worth it for the massive savings at this time of year.
Not only is the beginning of the year the cheapest time to book a city break, costs once you've arrived are surprisingly cheap too – it's sale time in Italy, after all!
It also kicks off a new run of fashion shows in the city, starting with Milan's Men's Fashion Week (January 10-13) and the White Street Market (January 11-12), a festival of fashion and street culture teamed with live music and entertainment.

3. Barcelona, Spain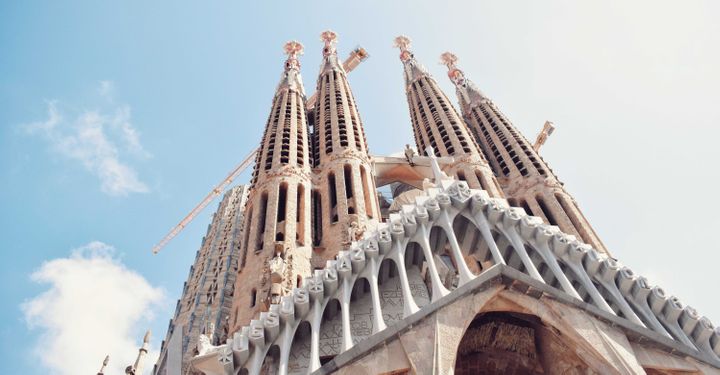 Median price of a 3-night break in January: £145.58pp*
It might not be too hot in January, but Barcelona's fiery fiestas bring more than enough heat to the Catalan city.
The two major parties are Cavalcada de Reis (January 5), a huge Epiphany parade that winds up on the iconic La Rambla, and Festa dels Tres Tombs (January 17), a week-long celebration of music, feasting and pageantry in honour of patron saint, Antoni.
Barcelona's main attractions, meanwhile, are likely to be much quieter in January so it's a good month to visit the likes of the Sagrada Familia, Park Guell, Museu Picasso and the Museu Nacional d'Art de Catalunya.

4. Dublin, Ireland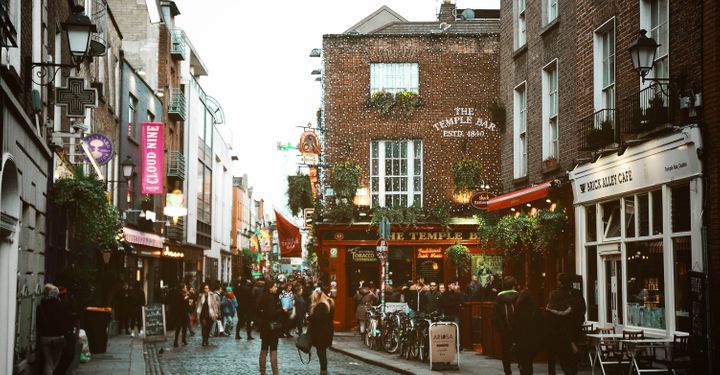 Median price of a 3-night break in January: £145.64pp*
Dublin's rainy reputation holds true over winter, so it's excellent indoor attractions are where you'll want to look. Brew buffs can learn to pour the perfect pint and discover whether the black stuff really does taste better in Ireland at the Guinness Storehouse, or visit the original Jameson Distillery at Bow St.
For a hit of history, check out the Kilmainham Gaol or the Chester Beatty museum, where you'll find an impressive collection of rare books and manuscripts from around the world.
Also in January is the five-day Tradfest, a celebration of traditional and folk Irish music. The festival is held in some of the city's most iconic spaces, including City Hall and Kilmainham Gaol. It runs from January 22 to 26 in 2020.

5. Venice, Italy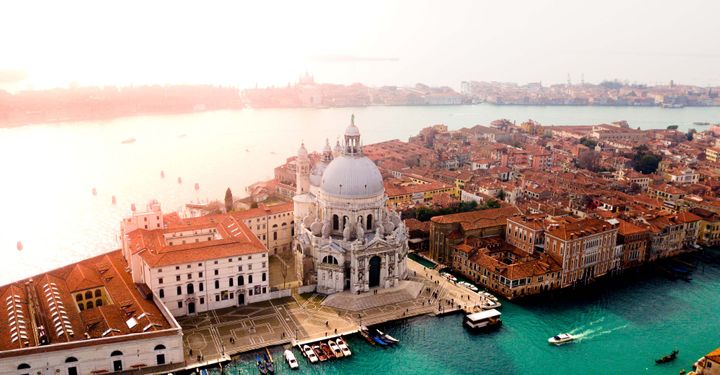 Median price of a 3-night break in January: £148.01pp*
News of uncharacteristic floods back in mid-November may push Venice lower down your must-visit city break list, but early weather reports suggest January is going to be a dry one. Couple that with a tourism lull in the lead up to February's Carnival, and you can almost be guaranteed a bargain break.
Not only are holiday prices cheaper, the crowds are thinner. That means unhurried wanders through St Marks Square, quick queues at the Doge's Palace and quiet canals for a gondola ride, if you're so inclined.

6. Madrid, Spain
Median price of a 3-night break in January: £153.38pp*
Madrid can be cold in January, but a lack of rain means it's dry, the skies are clear and it's generally a pleasant month visit – at least by British winter standards, anyway.
As a major city with a thriving population, there isn't a shortage of things to do, even if the tourism crowds are refreshingly low. Take a crisp stroll through the elegant Buen Retiro Park before paying a visit to the magnificent Prado Museum, home to some of the world's greatest masterpieces.
Foodies visiting in January won't want to miss the Gastrofestival Madrid at the end of the month. Meanwhile, football fanatics may want to see one of Madrid's great teams in action – Real and Atletico – as the Spanish La Liga restarts after the winter break.

7. Krakow, Poland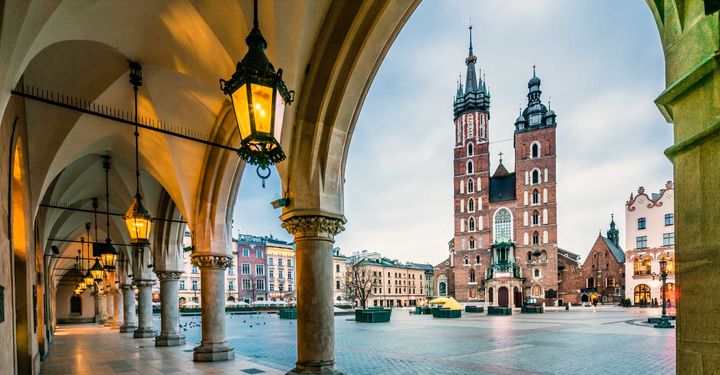 Median price of a 3-night break in January: £164.68pp**
If you're chasing snow in January, Krakow is a good bet – sub-zero temperatures are common this time of year. It makes for an atmospheric turn around an ice rink, of which Krakow has several well into January, and mulled drinks even tastier.
Cold driving you indoors? January is perfect for discovering the city's quirkier attractions. While away an afternoon at the interactive Arcade and Pinball museums, the Museum of Contemporary Art in Krakow (MOCAK) and Manggha Museum, where you'll find a collection of Japanese art.

8. Lisbon, Portugal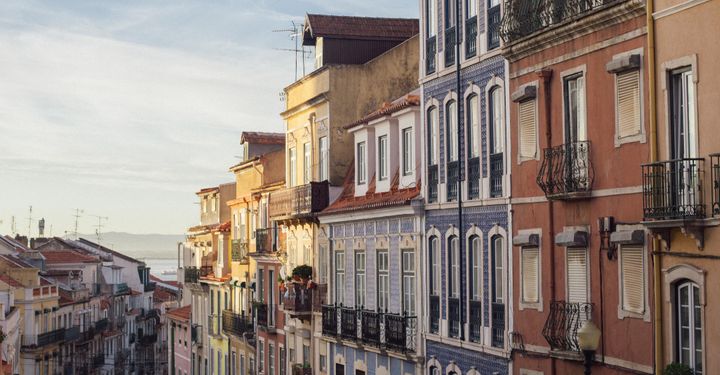 Median price of a 3-night break in January: £165.54pp*
Lisbon enjoys mild winters and gets its fair share of sunshine over January. If it does drop below the 15C mark, you'll soon warm up hiking up the city's famous seven hills.
Some of the best views in the city can be found at Miradouro de Santa Luzia and the São Jorge Castle – you can take one of Lisbon's classic trams (28 line) to the top of the former. Other top picks for Lisbon include the Jeronimos Monastery, the Fado Museum and the incredibly popular Time Out Market.
A photography exhibition highlighting the life of youth in the Azores runs until January 11 at the Arquivo Municipal de Lisboa. There's also a packed calendar featuring football, music and theatre to get stuck into.

9. Prague, Czech Republic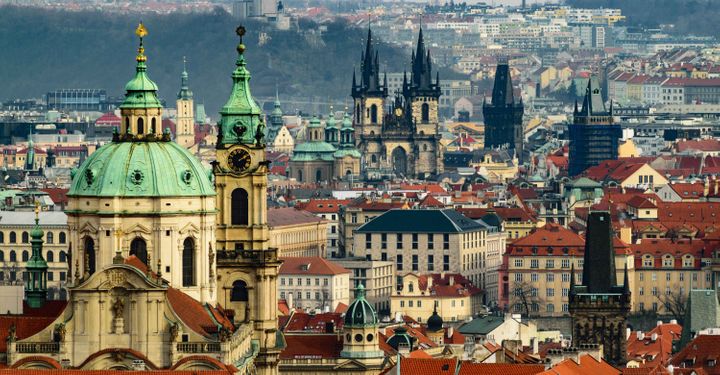 Median price of a 3-night break in January: £167.28pp*
Prague seems made for wintertime wandering – its fairy-tale streets take on a magical air, especially at dusk, and stallholders can be found hawking warming Czech fare on every corner.
It's a pleasant change from the city's usual tourist bustle, but even in January you'll still find plenty to do.
Christmas celebrations are still in full swing early on in the month. Festive markets run until January 6, the Procession of the Three Kings parades through city on January 5 and outdoor ice rinks stick around until the end of February.
Elsewhere, the city's main attractions are all yours to explore and when you want to warm up, there's plenty of interesting things to do indoors! The Prague National Gallery and the National Museum are quieter this time of year, or just cosy up in one of the city's pubs and tuck into a traditional feast.

10. Berlin, Germany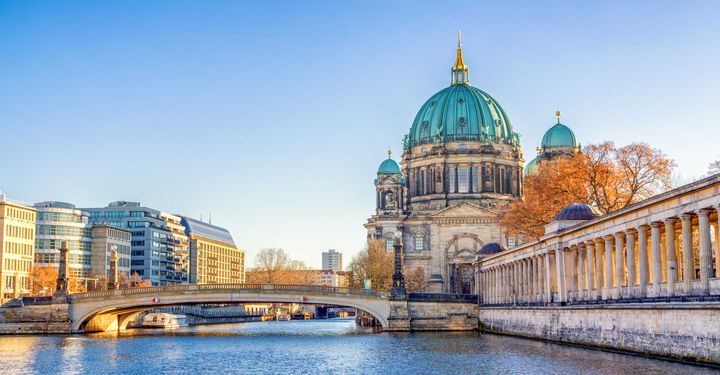 Median price of a 3-night break in January: £168.56pp*
Berlin is a city for all seasons but when the temperature drops, most look inside for their entertainment, and the bars, theatres, museums and galleries come alive in defiance of the January chill.
Museum Island, a collection of five world-class museums, is an excellent place to escape the cold. The Reichstag, Germany's parliament building, is another. Of course, you can always wrap up warm and visit the Brandenburg Gate and the remaining sections of the Berlin Wall too.
For something different, the Dance Day Berlin will display the best of German contemporary movement. Or try Six Day Berlin, a series of cycling races that lasts just under a week – you'll warm up just watching!

* Research compared median prices of 3-night package holidays departing in January 2020, across all star ratings, board bases and departure airports.

Have a comment or question about this article? You can contact us on Twitter or Facebook.