There are plenty of things to do in the vast and varied landscapes of the New Forest, whether you're planning a family holiday or just a last-minute weekend break.
Best things to do on a weekend break
With a fantastic networking of footpaths and byways, the New Forest is prime walking territory and one of the simple pleasures here is a long walk and a pub lunch. There are plenty of historic inns and pubs, so take your pick and set out on foot to find a hearty meal and warming pint of ale.
The region also has some gorgeous gardens to explore. Exbury is particularly impressive in spring and summer, when rhododendrons and azaleas come out in force to create a riot of colour, and Furzey Gardens has gorgeous woodland, lakes and a fabulous tearoom for sweet treats at the end of the day.
For a different perspective on this beautiful, bucolic region, strike out onto the Beaulieu River by boat and soak up the serene scenery.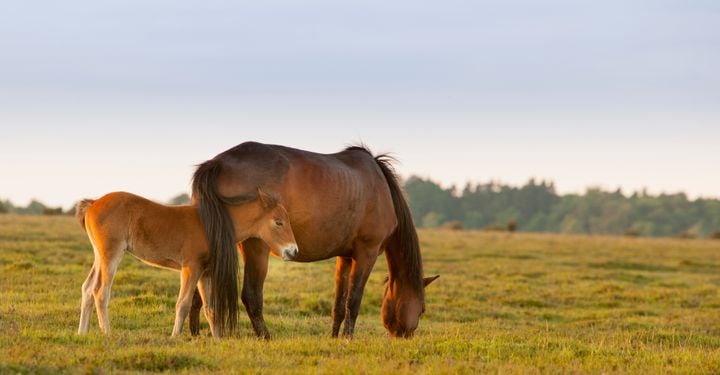 Best things to do for families
New Forest family holidays promise fun for all ages. Kids will love exploring nature and getting to know the region's intriguing wildlife – particularly the free-roaming ponies that graze on the national park's pasture all year long. A day at the beach is sure to be a winner, so head down to Barton on Sea where you might find fossils amid the pebbles, or go swimming at Milford on Sea and try kayaking or paddleboarding in its calmer waters.
Of course, there's nothing like a bit of outdoor education – kids will love learning how to create fire from sticks or build a shelter made from branches on a wilderness survival course while adults can learn to forage and cook up a feast for the family.
Best walks in the New Forest
The most famous walk through the New Forest is the Solent Way, which stretches for 96km (60 miles), between Milford on Sea and Emsworth Harbour. One of its finest sections passes right through the New Forest and hugs the coastline between Milford on Sea and Lymington, affording fabulous views of the Isle of Wight across the water.
There are plenty of shorter walks to tackle in the New Forest too, such as the Tall Trees Trail. A perfect jaunt for families, it's just 2.4km and passes through woodland with towering sequoias and some of the oldest Douglas firs in Britain. Follow the heathland trail from Lyndhurst for a different landscape, or visit the nearby Bolderwood for easy family-friendly walks and a deer sanctuary.