Updated July 6, 2023
Published October 3, 2022
Ibiza might be known as a playground for the rich and famous, but it's also possible to have a good time on the White Isle with a tight budget. With package deals aplenty, lots to explore for free and a few insider tips, you won't need to spend as much as you might think.
So if you're seeking an Ibiza holiday without the price tag, our money-saving tips will make it happen.


Where to stay in Ibiza on a budget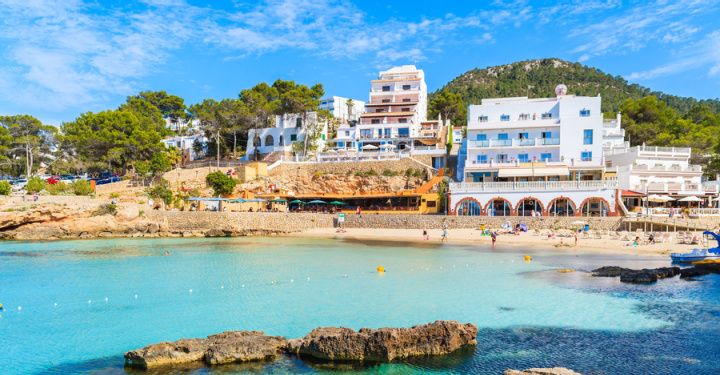 As one of Europe's premier party destinations, accommodation in Ibiza can be expensive, but if you steer away from the luxury hotels and most popular resorts, there are some brilliant bargains to be found.
Lively San Antonio is one of the best places to stay in Ibiza if you're looking for cheap accommodation, and it is also home to legendary party venues such as Es Paradis, Eden, and Ibiza Rocks Hotel, so you'll be right in the heart of the action. You can bag a room at the three-star Abrat in San Antonio from around £75 a night this October – perfect if you're looking to catch the end-of-season parties. You'll also find affordable rates at Vibra San Remo Hotel with plenty of all-inclusive deals on offer.
If you're not bothered about the nightlife, consider staying in one of Ibiza's more low-key areas, such as Portinatx or Cala Longa where the set-up is much more relaxed. You could choose an apartment or aparthotel with a kitchenette, such as Aparthotel El Pinar, so you can cook for yourself and save money to spend on activities instead.


Where to eat in Ibiza on a budget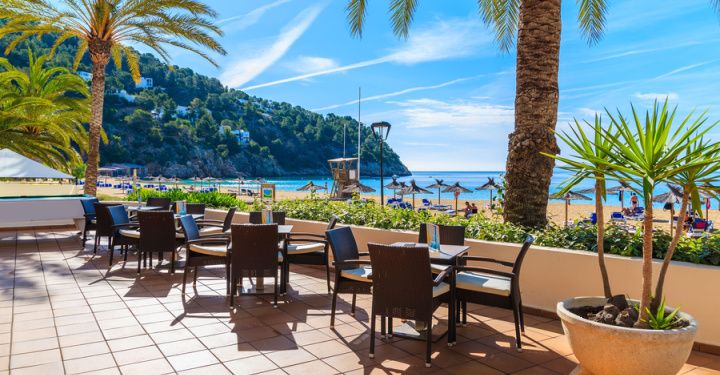 The cheapest way to eat in Ibiza? Cooking for yourself. If you're staying in an apartment with a kitchen, head to the local supermarkets and stock up on delicious local goodies for just a couple of euros – think fruit and pastries for breakfast, and jamon sandwiches with beers for lunchtime picnics on the beach.
That said, if you're staying in a hotel without a kitchen, or just enjoy eating out on holiday, there are plenty of ways to dine out on the cheap in Ibiza. Across the island you'll find restaurants offering a menú del día (menu of the day), which is usually the most cost-effective option. The Menu Del Dia app is a great starting point for inspiration.
Another way to eat and drink out on a budget is to ask your hotel if they have any discounted deals with local restaurants and bars. Sometimes you can bag 10% off for being a guest of a particular place, or your hotel staff might just be able to recommend affordable places that are slightly off the tourist trail.


What to do in Ibiza on a budget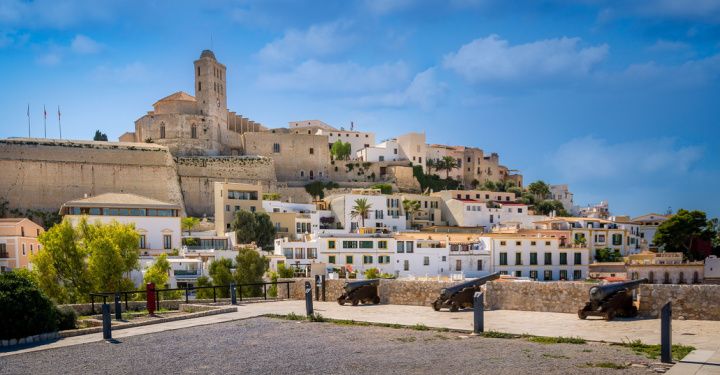 Ibiza might be the party capital of Europe, but there is far more to this Balearic Island than expensive nightclubs. Of course, you'll want to make the most of Ibiza's best beaches, where you can bask in the sun and dive into turquoise waters completely free of charge. Pack a picnic and it's easy to while away the whole day without spending a penny. Stay until dusk at Cala Conta or San Antonio Bay for an idyllic evening sunset.
For culture vultures, Ibiza Town is another great place to enjoy free activities. Visit the UNESCO-protected Old Town, otherwise known as Dalt Vila, to enjoy spectacular views of the town below, or simply get happily lost along the winding cobbled streets among the boutique shops and pavement cafes.
If you do want to visit one or two of Ibiza's famous beach bars and clubs, some are more affordable than others. Café Mambo, Bora Bora and Café Del Mar often run free parties, while some clubs offer discounted entry if you arrive early. If you know you want to go hard all week, investing in a party package at the start of your holiday is another way to bring costs down. Many of these packages also include boat parties, too!


How to get around Ibiza on a budget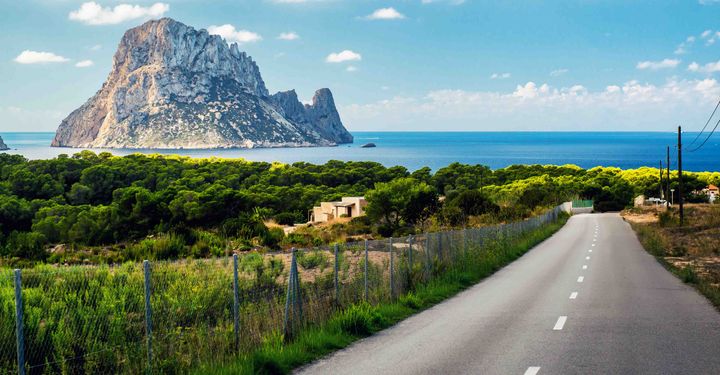 The best way to save money on transport in Ibiza is to stay in one of the resorts where everything is within walking distance. Ibiza Town, San Antonio, and Playa d'en Bossa are all great examples of resorts where you will find beaches, restaurants, clubs and shops all close to one another.
Of course, a bit of holiday exploration is always encouraged and Ibiza has a pretty good public transport system to help you get around. Buses on the island are regular and cheap, at just €2-€3 a journey. You can even take a bus from the airport to lots of the main resorts, so you won't need to splash out on taxis.
If you are travelling as a family or a group, another option is to hire a car. The cost may be higher upfront, but when you factor in multiple taxi or bus fares, it can net out as a better option if you want to see as much of the island as possible.


Insider tips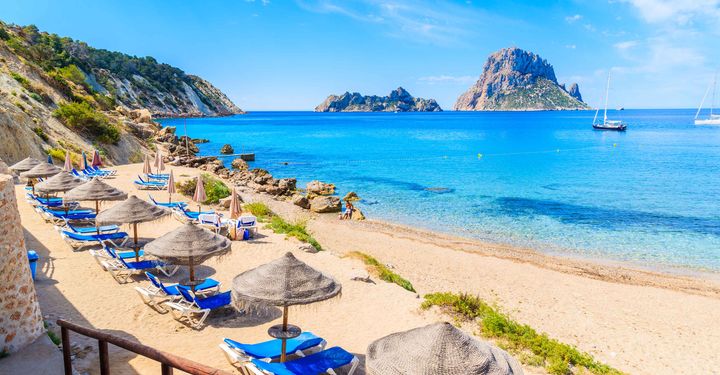 Buy club tickets in advance to benefit from early bird rates and exclusive discounts.




Travel during the quieter months of May, June, September and October, when prices are lower but there are still lots of fun season opening and closing parties.




Chat to the locals – they are the ones who know the best places to eat, drink and party on a budget, and they might just be able to bag you a better deal too.




Make the most of the island's natural beauty and enjoy free activities like snorkelling, hiking and relaxing on the beaches.



Stock up on drinks at the supermarkets if you'd like a tipple to start your evening – it'll save you money on expensive cocktails and drink packages.


*Prices quoted correct as of July 6, 2023. Please note prices can fluctuate daily and may appear differently on provider site for this reason.
Have a comment or question about this article? You can contact us on Twitter or Facebook.