Secret Corfu: How to escape the tourist trail
September 14, 2022
If you've booked your Corfu holiday in one of the lively, family-friendly beach resorts either side of postcard-picturesque Corfu Town or along the sandy north coast, you may think Corfu is all about sun, sea and scenery with plenty of watersports and nightlife in the mix.
But although it only takes a couple of hours to drive from one end of Corfu to other, the island has much more to offer. From mountain hiking and World War II shipwreck dives to flamingo watching in protected lagoons, here's how to uncover Corfu's secret side.


Dare to bare all on a secret beach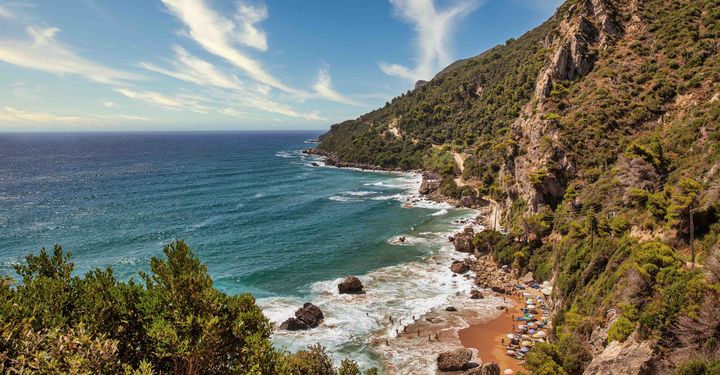 On some of Corfu's best beaches, you can barely see the sand for the serried ranks of sun-loungers. Myrtiotissa, midway up the island's west coast, is different. Getting here involves a bit of a hike from the main road, but once there you're rewarded by clear turquoise waters and golden sands. Those in search of an all-over tan bare their all at the secluded southern end – it's one of Corfu's few nudist beaches.


Ascend Corfu's highest peak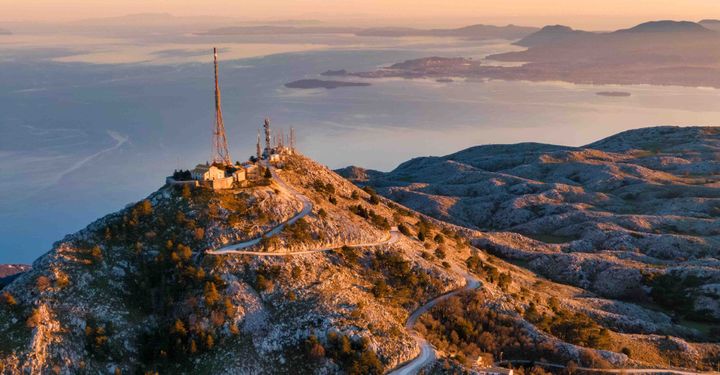 At 906m (2972ft), Mount Pantokrator is a looming presence over the northern part of the island. Its lower slopes are covered by olive trees, while its barren peak emerges from a cloak of conifers and juniper. The road to the summit (which bristles with telecoms masts) is steep and winding, but you don't need a 4WD vehicle to get there. Purists can hike to the top in around two hours from Perithia, on the lower slopes. Either way, the view is amazing – on a clear day you can see all the way across the Ionian Sea to Italy.


Hike the Corfu Trail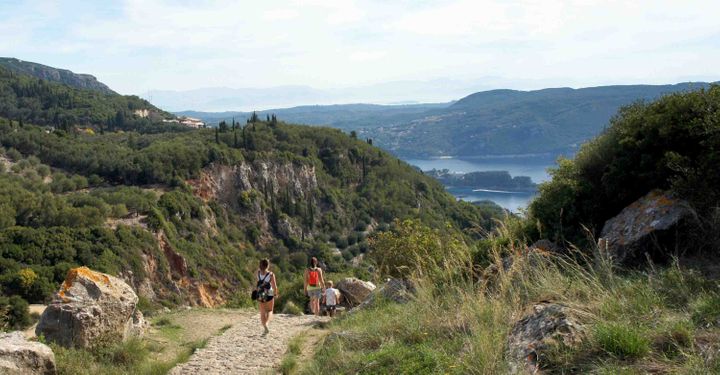 If you have a couple of weeks to spare and are feeing fit, the Corfu Trail is a 220km (137-mile) challenge that winds from bustling Kavos on the island's southern tip to Agios Spiridon in the north. On the way, you'll pass through citrus and olive groves, wildflower meadows, pine forests and rocky canyons. You'll need good boots, but there are lots of cosy places to stay along the way.


Rent a boat to explore a plutocrat's playground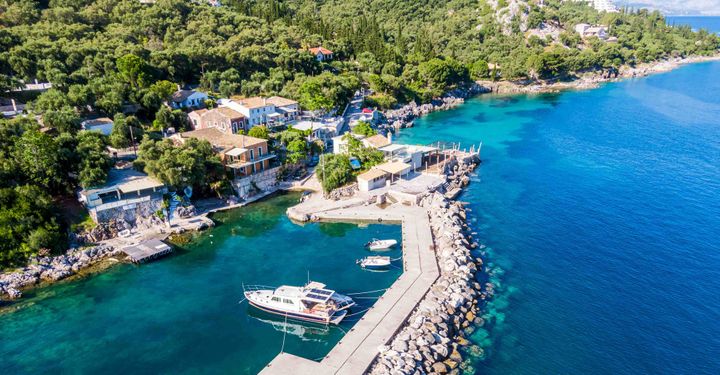 Well-heeled visitors like to arrive by boat or helicopter at their luxury villas hidden (and well-guarded) on the wooded slopes between Nissaki and Kalami on the northeast coast, and there's usually a mega-yacht or two moored offshore. Rent small motorboat from Kalami to discover secret blue coves that can only be reached by sea – and see how the other half live.


Go underwater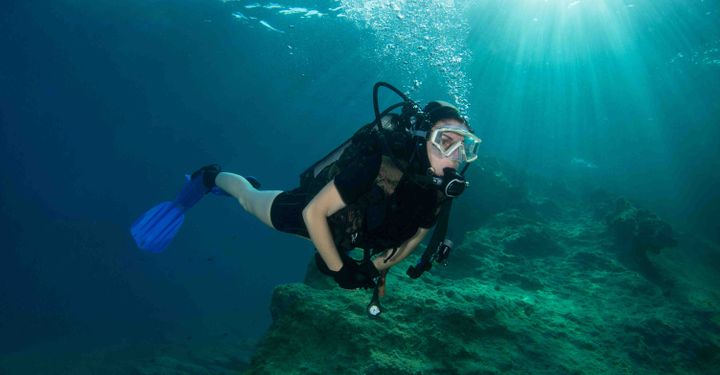 Corfu's shores are surrounded by fabulous dive sites, many of them only minutes from resorts such as Messonghi, Paleokastritsa and Kassiopi. For beginners, there are easy dives in super-clear water, with plenty of shoals of small and dazzling marine life at spots such as Colovri. This uninhabited islet is surrounded by labyrinthine boulders, caves and underwater arches, where big beasts including barracuda, grouper and moray eel lurk. For more experienced scuba enthusiasts, there are spectacular caves and World War I and World War II wrecks a little further offshore.


Watch flamingos on a tropical lagoon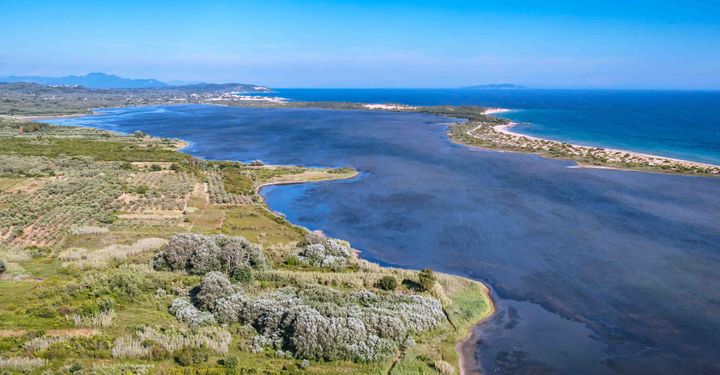 Protected by a miles-long sandbar, the freshwater Lake Korission could be a slice of Florida miraculously transplanted to the shores of the Ionian Sea – especially when the flocks of migrant flamingos are in residence in spring and autumn. Dozens of other waterfowl, colourful butterflies and dragonflies, and freshwater turtles also frequent the tranquil lagoon.


Sail to tiny islands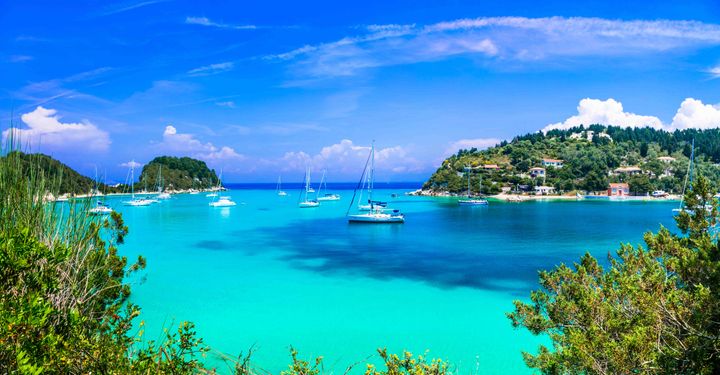 Corfu has its own archipelago of much smaller islands that can be explored on a day trip or visited on an extended stay. Easiest to reach is olive tree-blanketed Paxos, a 45-minute ferry ride from Lefkimi near Corfu's southern tip. Visit on a day cruise and stops for swimming, snorkelling and picnics will be included.
To the northwest is what must be one of Greece's most remote isles, Othonoi. Around four hours from Corfu Town, it can seem almost Caribbean with its lush vegetation, blue waters and little white-sand beaches. Odysseus got stuck here for seven years on his long journey back from Troy – at least that's what he told his patient wife when he arrived home. We suspect he didn't try too hard to leave.


Explore mainland Greece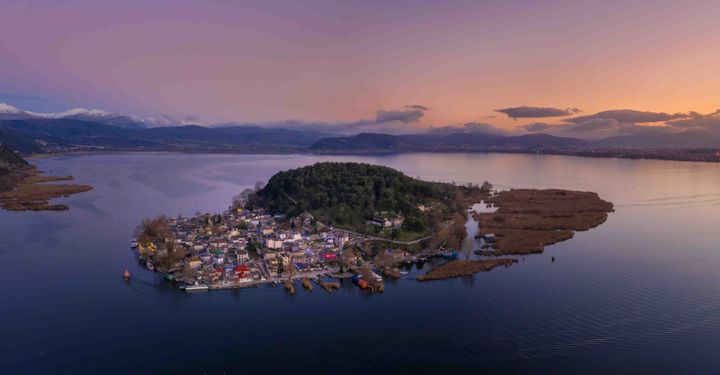 It's a 90-minute ride on the car ferry from Corfu Town to Igoumenitsa on the Greek mainland, so with a hire car you can easily explore the misty mountains that are so tantalisingly close to the island. A 45–60-minute drive (on an excellent motorway) brings you to Dodoni, where a vast ancient theatre stands on a deserted hillside. It's one of the most evocative ancient sites in Greece, and amazingly little visited. Head on for 30 minutes to the picturesque lakeside town of Ioannina, then take a boat trip to the tiny island of Nisi for lunch.


Discover ancient ruins in Albania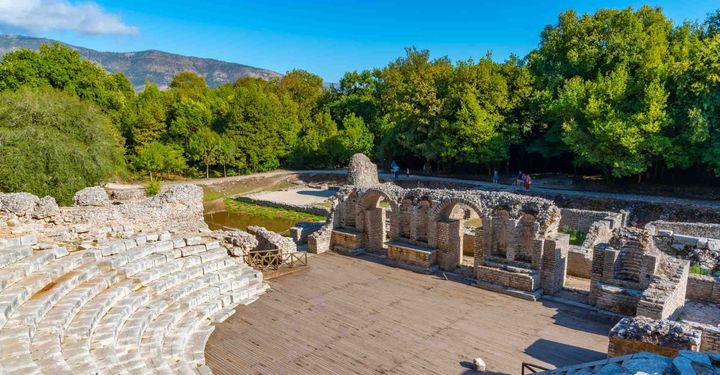 If Corfu has just one shortcoming, it's a lack of the awesome relics of the ancient world that add interest to many other Greek isles. But a very short sea journey away lies one of the most spectacular archaeological sites in Europe. Now known as Butrint, the ancient city was occupied by Bronze Age Greeks, Romans, Byzantines, Venetians and Ottoman Albanians over 3,000 years, so its spectacular ruins are the legacy of many cultures. Unsurprisingly, it's now a UNESCO World Heritage site. It's 16km (10 miles) from the port of Saranda, which is a half-hour boat ride from Corfu Town.


Have a comment or question about this article? You can contact us on Twitter or Facebook.