Updated February 12, 2021
(Published May 2, 2018)
By Heidi Fuller-love
More than 200 inhabited islands draw millions of visitors to Greece each year, yet it's surprisingly easy to escape the crowds and uncover the country's authentic side... if you know where to look.
Ditch your copy of Captain Corelli's Mandolin, dump your Mamma Mia! DVD and go off the beaten path to discover deserted beaches in east Crete, wild regions of the Peloponnese, and the lesser-known islands of Tilos and Karpathos.


See another side of Crete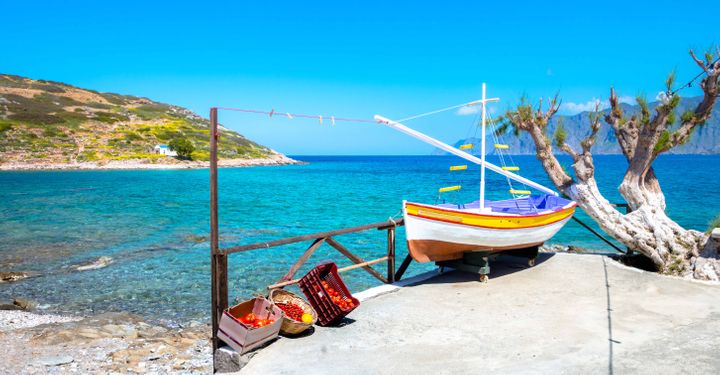 Chania's magnificent Venetian harbour, Rethymnon's glorious old town and Heraklion's bustling shopping streets are rightly renowned, but if you want to get off the beaten track on Greece's largest island, hire a car and head east.
Soon after Agios Nikolaos, peaceful highways dotted with typical fishing villages replace roads jammed with cars. Stop in at Mochlos, with its Minoan settlements and excellent fish restaurants, and the tiny resort of Makrigialos, where you can order ouzo and meze at one of the kafenio (a café) lining the picturesque, horseshoe-shaped bay.
If you're feeling adventurous, why not drive, via the mountain villages of Lithines and Armeni, to the remote resort of Xerocambos? Here you'll find powdery sand beaches and turquoise waters that are near deserted for most of the year.


Hike the Mani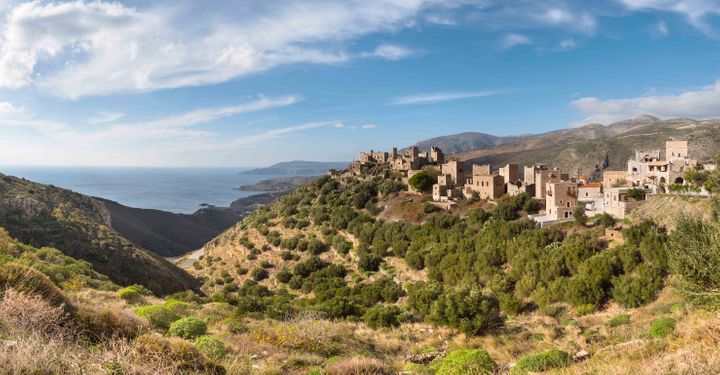 Cut off from the world by the Taygetus Mountains and dotted with stark stone towers, the Mani region of the Peloponnese is still one of Europe's wildest and most isolated regions.
To really get to grips with this region inhabited by the truculent Maniots, grab a copy of war hero Patrick Leigh Fermor's travel opus Mani, then hike the old goat trails to Kardamyli, where Fermor settled in the 1950s.
Here you should order rich gavros sto fourno (fresh anchovies baked with tomatoes garlic and wine) at Lela's taverna, owned by the son of Fermor's former housekeeper, before making the stiff climb along scree-strewn slopes spiked with purple-flowered thyme to the town of Areopoli – named for Greek war god Ares.
In Areopoli, you'll see the first of many pyrgospita, the stone tower houses where, not so long ago, feuding families walled themselves up and threw cannonballs at each other.


Hop on a local ferry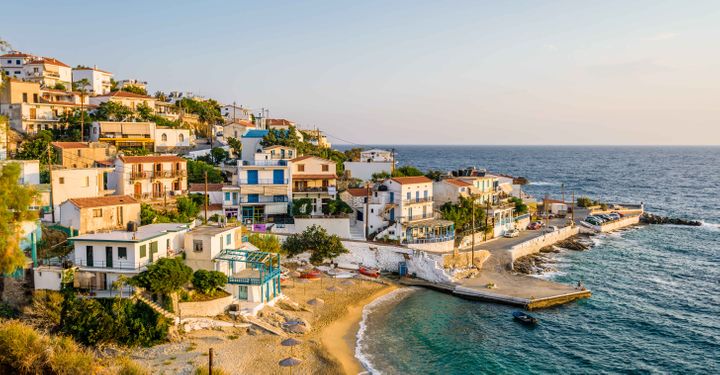 From early spring to late autumn, ferries chug back and forth between the Greek islands leaving furling lines of foam and acrobatic dolphins in their wake. These local boats travel to all the well-known islands, but if you're willing to wait for connections, you can also get to some of the more remote atolls where the routine of daily life is rarely troubled by tourism.
A ferry hop from Rhodes, the Dodecanese island of Tilos was the first to ban hunting back in 1993. This tiny island dotted with medieval castles is now a nature reserve where you can spot the narrow-winged Eleonora's falcon, vividly coloured European rollers and other rare birds.
Further north, on the rarely visited island of Ikaria (named for Icarus who plunged into the sea here after the wax holding his wings melted), the locals are legends of longevity. If you want to add a few years to your life, join them as they bathe in the island's hot radioactive geothermal springs, take long siestas and indulge in horta (wild greens), island-made red wine and other local healthy delights.


Explore "the other" capital city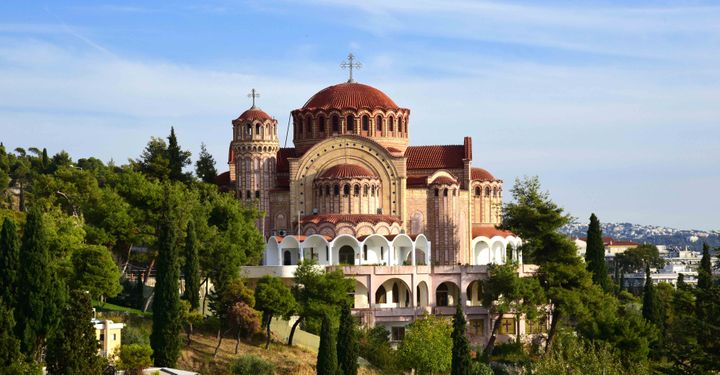 Drawn like a magnet by the magnificent Parthenon and the Acropolis museum, most visitors to the Greek mainland flock to Athens. But, if you want to experience a truly authentic conurbation, head north to the country's second largest city, Thessaloniki. Known as 'the co-capital' because it ruled alongside Constantinople during Byzantine times, this lively city is a cornucopia of Byzantine and Ottoman monuments and marvellous cultural attractions, including the fascinating Jewish Museum of Thessaloniki, which featured in Victoria Hislop's award-winning novel The Thread.
When night falls over the city's celebrated 15th-century White Tower, make a beeline for the historic quarter known as the Ladadika (the name comes from ladi, the oil which was one traded here). This pedestrian only area was a buzzing bazaar during the four centuries of Ottoman occupation, and then became a ghetto. Revitalised in the 1990s, the bazaar is long gone but the buzz is still there: the beautifully restored 19th-century buildings are now home to dozens of cafes and bars offering some of the city's best nightlife.
Less than an hour's drive from Thessaloniki, Sithonia is the middle finger of the three-pronged Halkidiki peninsula. With beautiful coves and seemingly endless sandy beaches, this region, close to the male-only monastery of Mount Athos, is the ideal spot to chill out after your hectic Greek city break.


Go to a glendi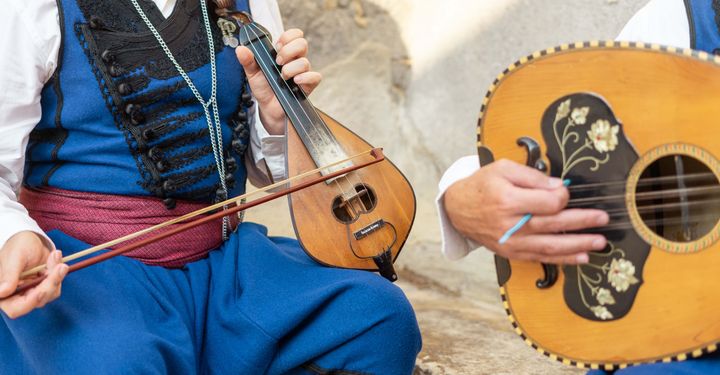 A glendi (Greek for party), where food and wine flow freely as local musicians play traditional dance tunes, is the real place to discover the kefi, or high spirits, that characterise Greek life. In Crete, you'll see musicians playing the three-stringed, violin-like lyra and the long-necked laouto (lute), while on the islands and mainland you'll find musicians playing mandolin or bouzouki.
Look out for glendi posters in shop windows then head out to join in the fun – and be prepared to party until dawn.


Stay in a traditional guesthouse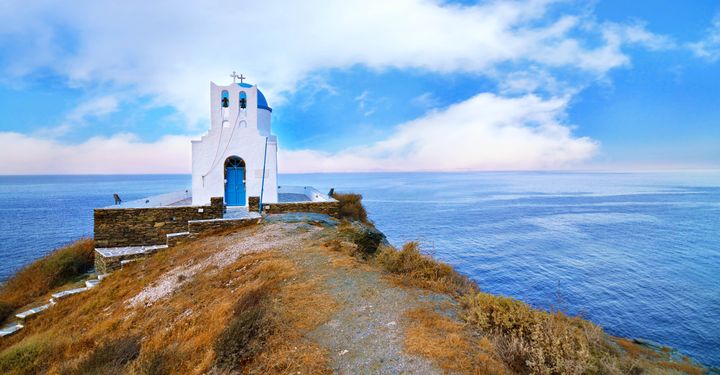 Greek-owned Aria was one of the first companies to build hotels in out-of-the-way locations and tiny villages across Greece. From a windmill on the tiny volcanic island of Kimolos or a restored archbishop's house on Sifnos, to an exclusive boutique hotel in the mountainous region of Zagori in northern Greece, staying in one of the company's striking stone-built properties is an excellent way to get off the beaten track and enjoy a taste of the real Greece.


Have a comment or question about this article? You can contact us on Twitter or Facebook.