Beat School Holiday Price Hikes
Beat the school holiday price hikes

When Paul Cookson posted a 'rant' on Facebook about being 'sick to death' of being 'ripped off' whenever he takes his kids abroad during the school holidays, it was the start of something big. So big, in fact, it has now grown into a campaign to stop travel companies charging extra in school holidays, with an e-petition gathering more than 160,000 signatures.
What's more, it was recently announced that a parliamentary debate will now take place in Westminster Hall on February 24 to discuss the matter.
So why are prices more expensive?
Simply put, it's a question of supply and demand. More people want to get away at the peak school holiday time, not only from the UK but also from many other countries, placing huge demand on airlines and hotels. Unsurprisingly, prices therefore increase, particularly if you book late, and they can be significantly higher than they are during term time. As a result, some parents are tempted to take their children out of school to save money on their holiday.
What happens if I take my child out of school for a holiday?
Unless you have approval from the school (which is becoming increasingly difficult to get since new guidelines were brought in during 2013), your school and education authority could fine you between £50 and £100 per child. If you end up being prosecuted for failing to pay the fine, your penalty could increase to as much as £2,500 and you could even face a possible jail sentence of up to three months.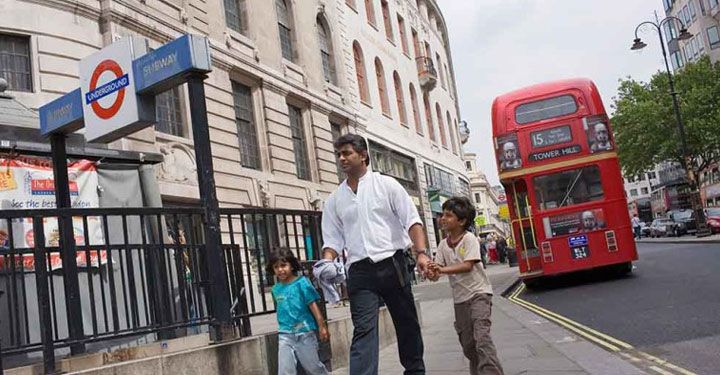 So how can I save money on my holiday?
You might feel as if you're caught between a rock and a hard place, but the good news is there are a number of steps you can take to keep your child's school happy and still keep your holiday costs down. So here are our top tips to fight back against the school holiday price hikes.
1. Book early
The earlier you book for school holiday dates, the better the chance of getting the destination and accommodation of your choice at a good price. You might even be able to take advantage of 'early bird' deals such as free child places, low deposits and discounted breaks. If nothing is offered upfront, don't be afraid to ask for money off.
2. Use the right payment method
If you can't afford to pay for your holiday upfront, it's well worth applying for a credit card that offers interest-free purchases for a number of months. That way you'll be able to spread the cost of your holiday without worrying about paying interest, saving you money.
Both the Santander credit card for purchases and the Tesco Clubcard credit card for purchases, for example, offer 0% on spending for a market leading 18 months. Be sure to clear your balance before the 18 months are up to avoid being hit with a representative annual percentage rate (APR) of 18.9% (variable).
Alternatively, if you can afford to pay your balance off in full each month, opt for a cashback card and earn money back on your holiday purchase.
The American Express Platinum Cashback Credit Card, for example, offers 5% cashback in the first three months (up to £125 cashback) and 1.25% after that. If you apply before March 16, you'll also receive a £25 cash reward which will cover the £25 annual fee for the first year. In addition, you'll earn 2.5% cashback for one month every year, providing you've spent more than £10,001 in the previous 12 months.
3. Shop around
It really pays to shop around for deals, with the best bargains usually being found online. However, it's a great idea to also speak to a high street agent as many traditional package holidays are sold via high street shops and you can try to negotiate a higher discount with them. Use comparison sites such as TravelSupermarket for the latest prices on holidays, flights, hotels, cruises and car hire.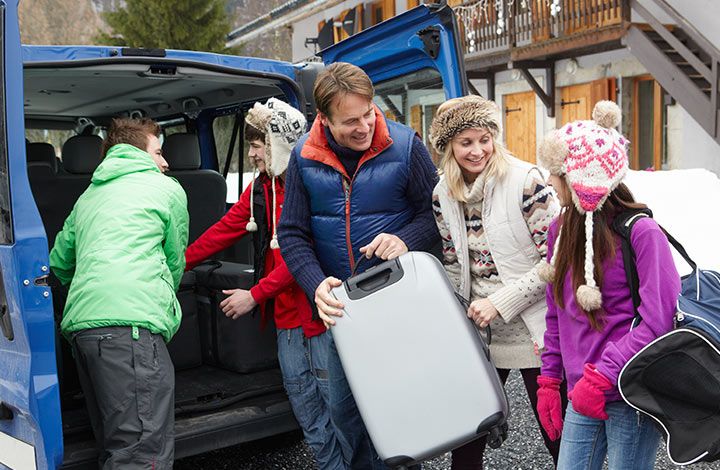 4. Compare package prices against booking separate flights and hotels
It's always worth comparing the cost of a package holiday with the cost of booking your flights and accommodation separately.
5. Watch out for hidden costs
Look out for hidden costs such as baggage fees and seat reservation charges on flights, as well as credit card booking fees, and consider whether you can avoid them. If flying on a low-cost airline, consider taking a packed lunch to avoid paying higher prices in the air.
6. Be flexible with your dates
If possible, try to book mid-week dates and in the summer holidays avoid the first week and the last week of the getaway as these are the busiest. Flights in particular are generally cheaper mid-week, even in the peak summer months.
7. Pick your destination carefully
Try to choose destinations where your pound will go further. According to the latest Post Office Holiday Costs Barometer, the best value destinations are currently Spain, Portugal, Bulgaria, Turkey, Cyprus and Greece. For long-haul destinations the cheapest are Bali, Gambia, South Africa, Mexico and Thailand.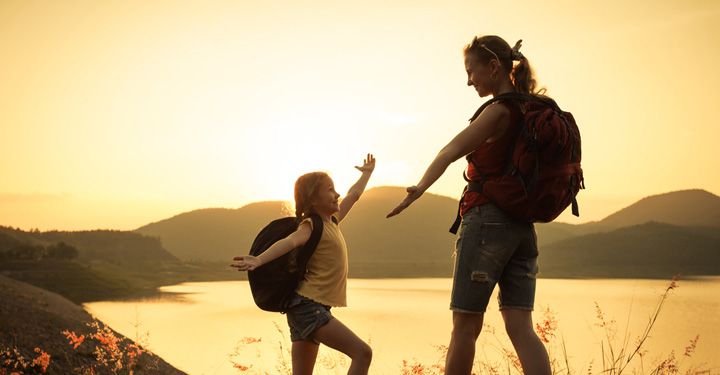 8. Don't forget holidays in the UK
Taking a break in the UK, whether you're hiring a cottage, renting a self-catering apartment or staying in a hotel or holiday park, can work out to be far cheaper than heading overseas. Be sure to look out for vouchers and deals for use on days out in your chosen holiday location.
9. Weigh up all-inclusive holidays vs self-catering
All-inclusive holidays are ideal for those on a budget, as you know that all of your meals, drinks and many activities will be included in the overall cost of your break. However, self-catering deals can work out cheaper as you'll be able to cook back at your apartment rather than eating out every night. You can pick up some great bargains in local supermarkets, with Spain and Portugal being particularly great value – read more about this in Clare Walsh's article.
10. Save money on extras
Finally, don't forget to book your holiday extras in advance – these include travel insurance, airport parking, transfers, car hire and travel money. TravelSupermarket can help you to save more than £500 on these extras.
Have a comment or question about this article? You can contact us on Twitter or Facebook.