Britain has no shortage of weird and wonderful local dishes. But where can you try them in style?
From Cornish Yarg to Scottish haggis, Tina Lofthouse rounds up the best places to enjoy 10 of the tastiest regional foods in Britain.
Laverbread, Wales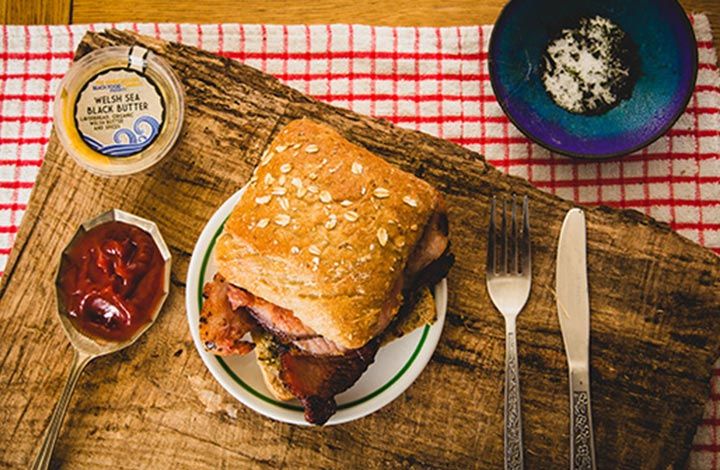 Nicknamed Welshman's caviar, laverbread is seaweed that's been boiled for hours and minced into a paste.
It's often served for breakfast where the laverbread is mixed with oatmeal, turned into a patty and fried. The Pembrokeshire Beach Company, however, adds laverbread to its Welsh Sea Black Butter then slathers it on rustic bacon butties or local lobster rolls at its sustainably powered beach shack, Café Môr (Freshwater West beach, South Pembrokeshire, +44 (0)1646 278101).
You can find out more about the sea's bounty on one of the café's guided coastal foraging tours.
Bury black pudding, Greater Manchester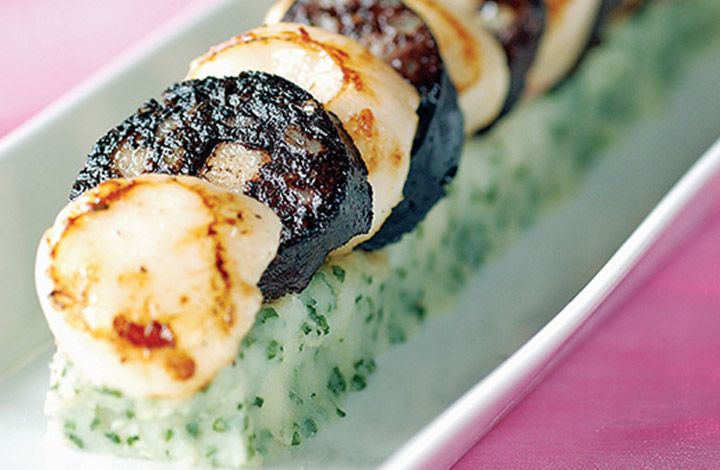 Forget chomping on kale; black pudding was recently named the superfood of 2016 by the MuscleFood website, thanks to its high iron content.
The blood sausage often makes an appearance at breakfast as part of a traditional fry-up, but as celeb chef Andrew Nutter tells us: "This gutsy northern staple is also fabulous at lunch in an omelette with Lancashire cheese or in a stir fry with bacon and diced cooked potato."
Try black pudding at Andrew's restaurant, Nutters (Edenfield Road, Rochdale, +44 (0)1706 650167), where he serves it with scallops and turns it into crispy wontons.
Compare cheap hotels in Manchester
Whitstable native oysters, Kent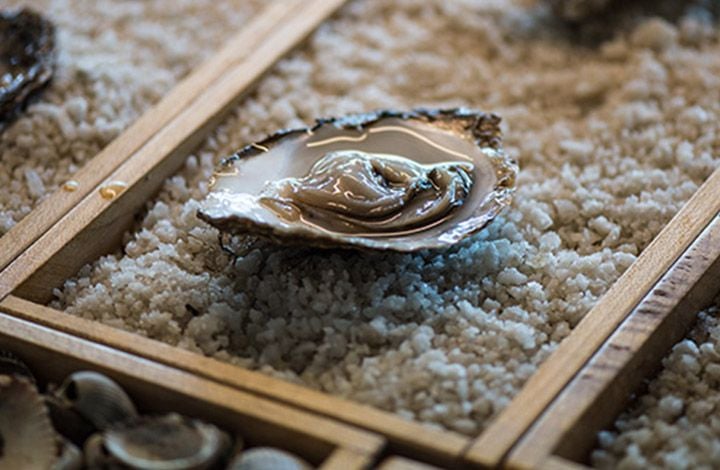 While not strictly speaking a dish – these beautiful bivalves are served raw as nature intended – no foodie trip around Britain would be complete without mention of the Whitstable oyster.
Try them at top-rated gastropub The Sportsman (Faversham Road, Whitstable, +44 (0)1227 273370).
"The dense flesh and almost metallic minerality makes them unique. They are only eaten when there is an 'r' in the month, the colder times of the year, when they are a pure reflection of their environment," says Stephen Harris, head chef and owner of The Sportsman.
Pease pudding, North East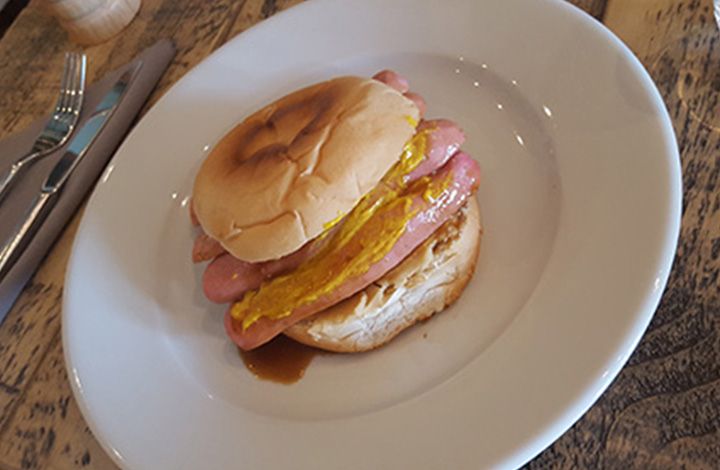 New restaurant Hinnies (10 East Parade, Whitley Bay, +44 (0)191 447 0500) aims to show off the best of the region's dishes, arguably the most famous of which is pease pudding.
"The secret to the dish is in using a rich ham stock in which to boil the yellow split peas before being blended to a smooth consistency," says owner Andy Hook.
Hinnies serves the "North-East's answer to hummus" with slow-roasted belly pork, or in another local favourite, saveloy dip: Cumberland smoked sausage, mustard and gravy in a warm bap.
Compare cheap hotels in the North East
Haggis, Scotland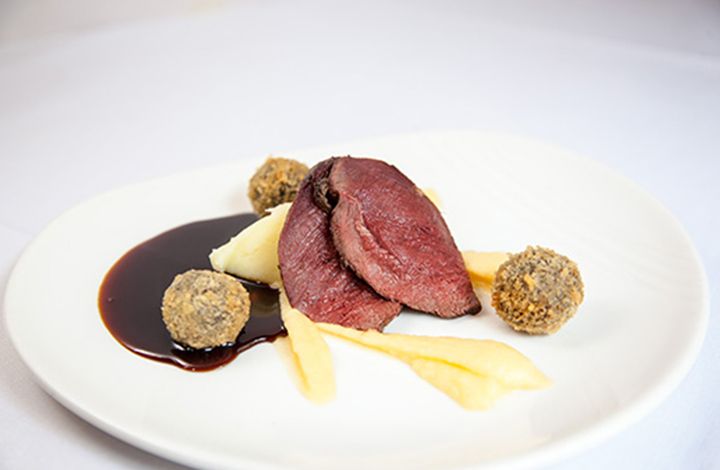 Haggis, contrary to the classic wind-up that some tourists are told, is not some four-legged animal roaming the Highlands but a combination of sheep pluck (heart, lungs, liver), oatmeal, suet and spices.
"Don't be put off by the ingredients," says Paul Wedgwood, co-owner and head chef of Edinburgh's Wedgwood (267 Canongate, +44 (0)131 558 8737). "Haggis is beautifully fragrant yet savoury and has great texture."
Paul's creative dishes include haggis with rare wild pigeon, and he makes haggis from other meats such as venison and rabbit.
Compare cheap hotels in Scotland
Cornish Yarg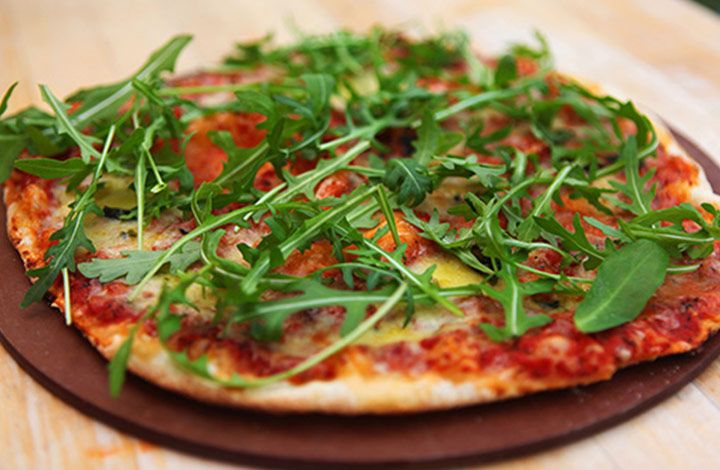 Britain certainly isn't short of great cheeses, but a nettle-wrapped Yarg must be one of the best-looking.
"Each truckle is wrapped by hand with the nettle leaves applied in concentric circles. Five weeks later, the cheese has a lacy appearance, with shades of blue, green and white," says Catherine Mead, owner of the cheese's producer Lynher Dairies (Ponsanooth, Truro, +44 (0)1872 870789).
Watch the nettlers at work at the dairy, or try the cheese at the Cornish Pizza Company (68 Vicarage Road, St Agnes, +44 (0)1872 553092), which offers a thin-crust with Yarg alongside two other local cheeses, Tintagel and brie.
Compare cheap hotels in Cornwall
Yorkshire moggy cake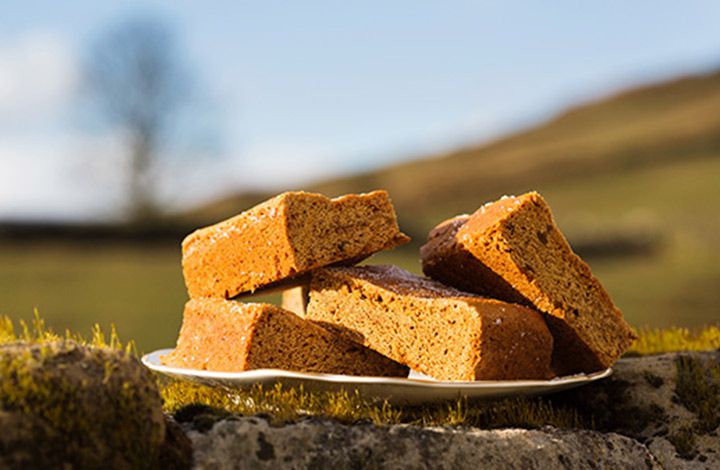 Cat fanciers need not be alarmed – this old Viking recipe contains no traces of feline.
What it does contain varies though and, like many traditional recipes, is much debated. But Maggie Barraclough is a woman in the know, having started a renaissance for historic regional cakes in her tea garden at Dale Head Farm (Rosedale East, North Yorkshire, +44 (0)1751 417 353).
"Moggy cake is unusual as there are no eggs. This gives it a dry texture but then the addition of golden syrup makes it chewy. Ginger gives it a lovely spicy depth."
Compare cheap hotels in Yorkshire
Eels, pie and mash, London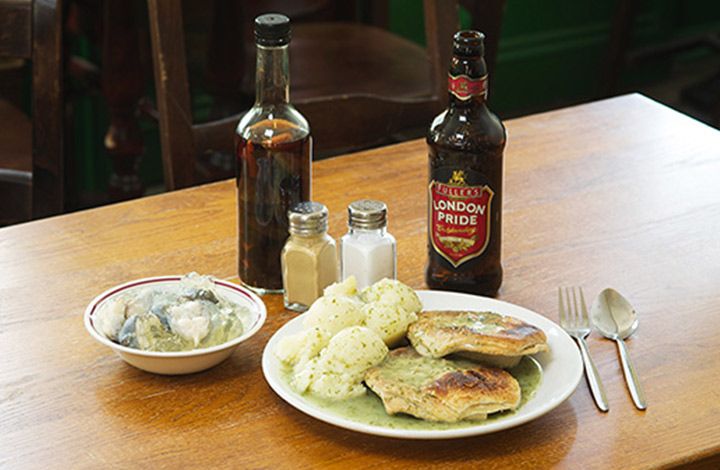 London's pie and mash shops traditionally served eel scraps in their pies as a cheaper alternative to meat. Now the pies are made with beef and the eels, jellied or stewed, are served separately.
There is little concession to fashion with traditional pie shops such as M Manze (87 Tower Bridge Road, SE1 +44 (0)20 72776181) offering their wares as they have for donkey's years, although pie-maker Goddard's is bringing it to newbies via Sainsy's Pie & Mash (Level 3, The Food Court, +44 (0)1708 861 918) at the Lakeside shopping mall in Essex.
Compare cheap hotels in London
Coventry Godcakes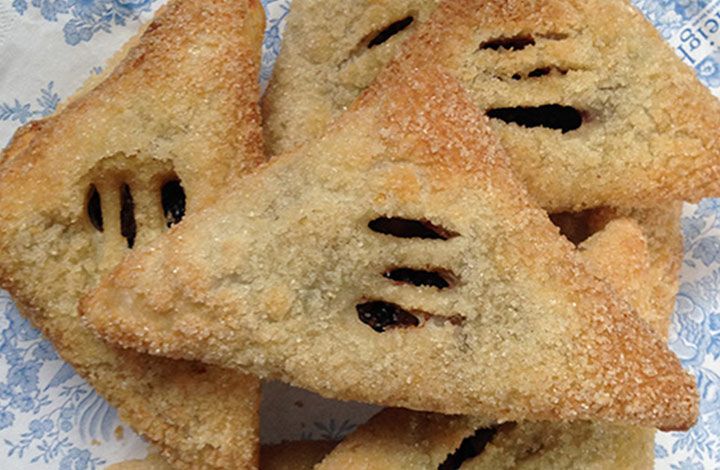 More of a pastry than a cake, the Godcake was a late medieval tradition harking back to when Coventry was England's capital. A triangle of puff pastry (each side representing the Holy Trinity) encases a filling of dried fruit and spices and was traditionally given by godparents to their godchildren.
The Heritage Cake Company is reviving old recipes, Godcakes among them, and you can sample them at Esquires Coffee House in Coventry Transport Museum (Hales Street, +44(0)2476 257 300).
Compare cheap hotels in the West Midlands
Newmarket sausage, Suffolk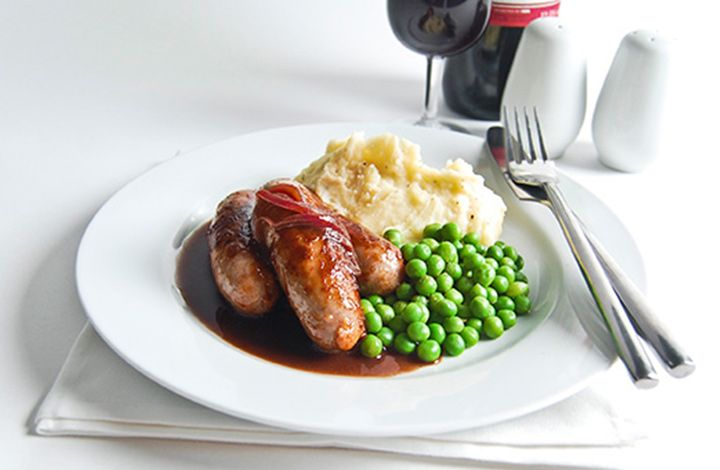 Since 1622, Newmarket has been associated with horse racing, and the stable scraps kept the local pigs well fed. The pigs, in turn, were made into sausages for hungry race-goers.
A reference to a distinct 'Newmarket Sausage' first appeared in 1849, and they now have Protected Geographical Indication status alongside Champagne and Parma ham. Musk's has been producing the sausages, made from prime cuts of outdoor reared pork and a secret spice mix, since 1884.
Try them for brunch at The Pantry, (17 The Guineas, +44 (0)1638 661181), a deli and restaurant championing regional food.
Compare cheap hotels in Suffolk
Have a comment or question about this article? You can contact us on Twitter or Facebook.