10 ways to cut baggage costs
Summer's here and many of us will be getting ready for a week or two away to top up our tans and recharge our batteries.
And if you've been saving up your holiday spends, the last thing you'll want is to waste any of your hard-earned cash by paying out for unnecessary charges such as excess baggage fees.
So, to get you off to the best start, here are our top 10 ways to keep baggage costs to a minimum…
1. Get the right bags
Making sure you have the right luggage is the first golden rule of avoiding unnecessary charges.
All airlines have different rules for hand luggage with varying weight and size restrictions. So, when deciding what hand baggage to buy, make sure you opt for a bag that can be used with various airlines rather than just the one you are about to fly with. A soft, lightweight bag that can be easily stowed in overhead lockers and is flexible when it comes to dimensions is a safe option.
Similarly, when buying hold luggage, think carefully about purchasing bags that weigh a lot before you even put anything in them – you don't want to have to leave items at home as your bag itself has tipped you over your weight limit.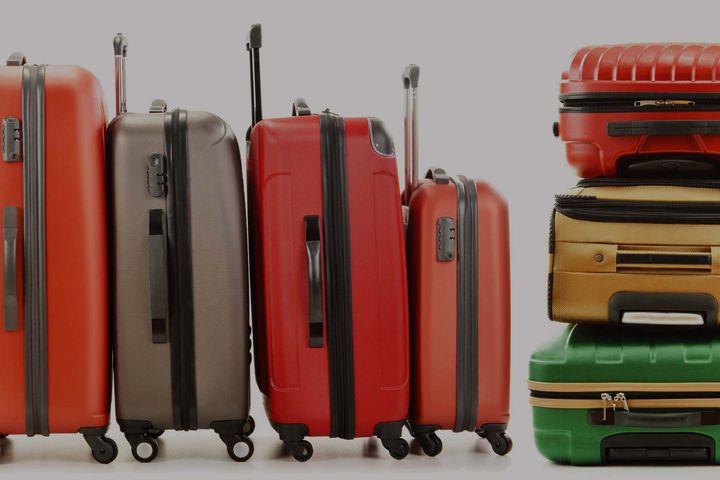 2. Check your weight allowances…
You've arrived at the airport and are excitedly waiting at the check-in desk. Your hold bag is weighed – but then you're told it's exceeded your allowance. The next thing you know, you either have to get rid of a few kilos, or face a hefty charge to pay for the extra weight.
Not checking your allowances on your airline's site before you pack can result not only in a stressful start to your holiday, but also a dent in your bank balance before you've even boarded your flight.
3. …and then weigh your cases
Even if you have checked your weight allowances, don't just try to estimate how heavy your bag is – check how much your case weighs before you leave the house and save embarrassment at the airport.
Handheld scales are a great investment as you can take them with you and weigh your case again at the end of the holiday. Just remember not to pick up too many heavy souvenirs!
4. Organise your packing
Planning ahead is essential when you're going on holiday, and getting on top of your packing can help avoid that bulging case that just won't close. Leaving it until the last minute will result in panic packing and throwing in items that you just don't need and won't wear.
The best way to make sure you only take what you need is to make a check-list. And be realistic – do you really need 10 pairs of shoes and 15 dresses?
Another potential pitfall of packing at the last minute is deciding that you need to take a second hold bag but not checking it in online before you leave and instead waiting until you get to the airport.
If you were to book a second bag online the night before you flew with Ryanair, for example, you could expect to pay between £40 and £60. However, waiting until you got to the airport could set you back as much as £160 – a steep price to pay for the sake of a few minutes spent online.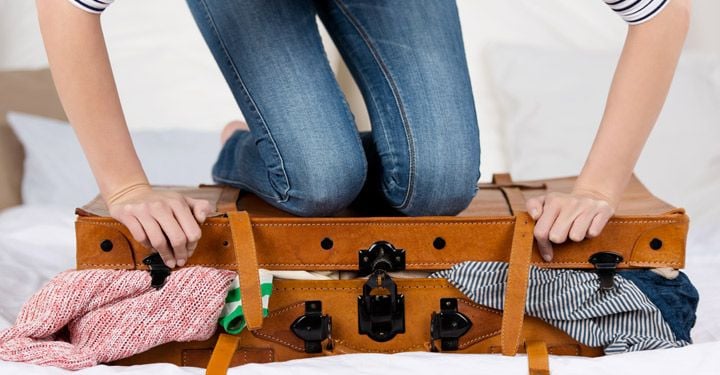 5. Ditch full-size toiletries
Toiletries can substantially increase the weight of your suitcase, so consider whether they are all really necessary.
You may be tempted to buy travel-sized toiletries in a bid to keep weight down, but research from TravelSupermarket last year revealed that you could be paying up to 753% more per millilitre for minis when compared to standard-sized toiletries.
To get round this, decant your normal toiletries into smaller bottles and just take exactly what you will need while you are away. And don't forget to bring the empty bottles home to use again.
6. Travel hand luggage only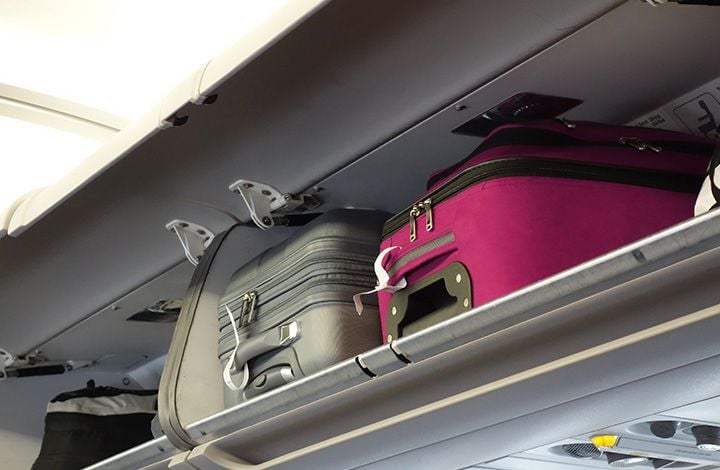 If you are able to travel light, opting for hand luggage only can save you a packet as you don't need to pay a charge to check your bag in.
However, remember to stick to the limits and don't be tempted to cram in more than your weight or size allowance allows. The bag may be refused and put in the hold – for a fee.
7. Check baggage limits for infants
If you're travelling with a baby, you may be wondering how you are going to fit in all their clothes and toys – not to mention prams, cots and other essential equipment.
All airlines differ on their policy of baggage for infants, so it is essential that you check to ensure you are not left out of pocket.
For example, Ryanair do not give any checked or cabin baggage allowance for babies, however one pushchair per child is allowed to be taken free of charge. Other infant equipment such as travel cots and booster seats need to be checked in and an infant equipment fee paid.
On the other hand, easyJet allows parents travelling with infants (aged two and under) to bring an additional pram bag, and two items of baby equipment can be taken free of charge.
8. Don't get caught out at duty free
Holidays just wouldn't be the same without a visit to duty free to get that bottle of perfume or tipple for when you land. But, be sure to check that the airline you are travelling with allows you to take a separate duty free bag on – otherwise you will have to fit it into your hand luggage bag or pay an extra fee.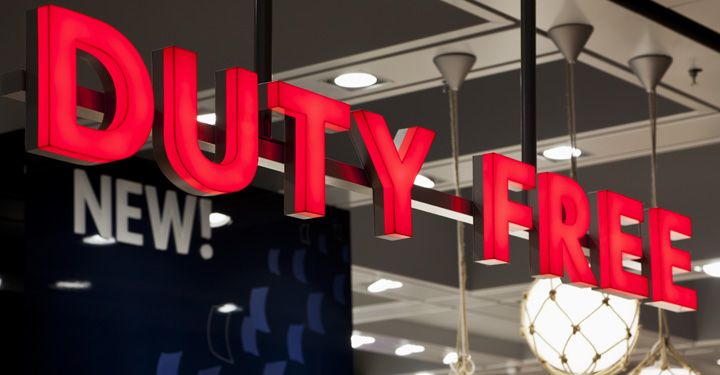 9. Be creative

Electronic items such as smartphones, iPods and cameras can add significant weight on to your baggage. So be creative, and if your pockets are big enough and secure, pop these items in them to save weight in your case.
Also, think carefully about whether you need all of your electronic devices – could you use your phone, for example, as a camera and a way to listen to music?
10. Consider who you fly with
It can be tempting to fly with a particular airline because of a great headline rate. However, once extras such as baggage are added on, it can result in a significantly higher price, leaving us feeling slightly cheated.
Therefore, it is worth comparing budget flights against those offered by full-service airlines such as BA. Although the headline rate may be more expensive, once you've added in all of the services such as baggage and food that you will need, you may actually get more for your money and pay less as a result.


Have a comment or question about this article? You can contact us on Twitter or Facebook.