December 11, 2020
Considering visiting a destination that requires proof of a negative Covid-19 test? With hundreds of test providers offering a wide range of testing options, working out how, when and where to do your pre-travel PCR test can be stressful.
So, we've pulled together a guide to PCR test providers for holidaymakers, along with the essential information you'll need to know before booking your test.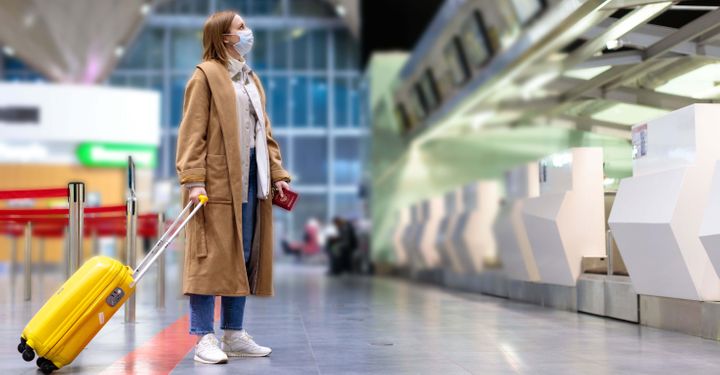 What is a PCR test?
A PCR (polymerase chain reaction) is the most common type of test used to detect Covid-19. It does this by detecting the virus' genetic information, thereby confirming whether the virus is present, and if someone is currently infected.
It's important not to confuse PCR tests with antibody blood tests (which reveal whether you've had Covid-19 in the past) and antigen tests. Antigen tests are similar to PCR tests but are not widely used in the UK. They provide results in a shorter amount of time, but are less sensitive.
Most countries that require pre-travel testing will only accept PCR tests. There are a few exceptions, but if you're heading to a country where you need to provide proof of a negative Covid-19 test, it will almost always need to be a PCR test. The results will come back as negative, positive or inconclusive. An inconclusive result is rare but it can happen.
Can I do a PCR test at home?
It's very important to check the rules relating to the pre-travel test you'll need to do. While most destinations (including the Maldives, Barbados and Antigua) will accept tests that are done at home then couriered to a laboratory, a small number of destinations state that the test needs to be done in a clinic.
Either way, you'll need to obtain a certificate confirming the negative result. Always check the Foreign, Commonwealth & Development Office (FCDO) entry advice to confirm the exact requirements. If you're flying or cruising to a destination, the airline or cruise line will be able to provide information about entry guidelines.
When do I need to do a PCR test for travel?
This is another reason it's important to check the rules. The testing timeframe varies from country to country. For example, if you're going to the Maldives, you'll need to take a test 96 hours before the departure time of your flight. If you're going to Barbados, you'll need to do a test 72 hours before you arrive (the Barbadian authorities also require visitors to do a second test, following your arrival).
To complicate matters, it often pays to do the test as early as possible within the timeframe. For example, if you're travelling to Barbados you'll need to do the second test once there, five days after the first test (the one you did in the UK). Time your first test right and you'll be able to do the second test on the day after your arrival, minimising your quarantine time in Barbados.
The turnaround time for pre-travel tests vary. Some London clinics can provide results within six hours (for a hefty fee), but the majority of testing providers guarantee results within 48 hours.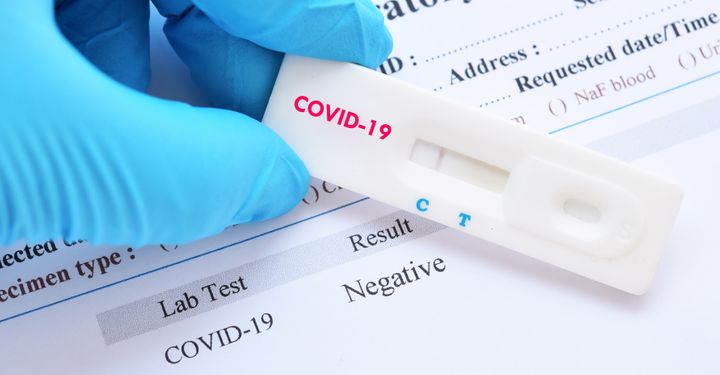 Where can I get a PCR test?
There are hundreds of clinics and laboratories that sell Covid-19 tests, but if you're doing a test for travel purposes, you need to make sure the clinic is accredited and will offer a travel certificate.
Although the NHS offers PCR tests, these are not suitable for pre-travel testing. It's essential that that the testing provider is accredited by Public Health England, and can provide a 'Fit to Fly' certificate – a medical certificate, issued by a doctor, confirming your fitness to fly. These can only be issued if you test negative for Covid-19.
How much does a PCR test cost?
Unless you're paying for same-day results (which can cost as much as £500), expect to pay between £115 and £200 for a private PCR test. To help you get an idea of the cost and turnaround time for a PCR testing service, we've compared ten providers across the country in the table below.
Provider

Cost

Turnaround

time

In-clinic or at home?

Number of testing locations if testing in-clinic

 

£120

Within 24 hours of sample receipt

At home

 

 

£120

Within 48 hours of test

In store

45

 

£119

Within three working days of sample receipt

At home and in-store

25 (increasing to 225 in early 2021)

 

£123

Within 48 hours of sample receipt

At home

 

South Manchester Travel Clinic

 

£165

Same day if tested before 10am. If swab is taken after 10am, the results will arrive the next day

At clinic

One (Manchester)

 

£149

Within three working days of sample being taken

In store

26 (more locations are added regularly)

 

£195

Within 48 hours of sample receipt/sample being taken at clinic

At home or at clinic

Five: Bristol, Cardiff, Manchester, London (Bond Street and Moorgate)

From £145

Three options and price categories): same day, within 24 hours and within 48 hours

At clinic. However, Wren Heathcare will soon roll out at-home testing.

Eight: Crayford, Chiswick, Cobham, Heathrow, Orpington, Wolverhampton, Sandwich, Southampton

 

£150

Within 48 hours of sample being taken

At clinic

One (Glasgow)

 

 

 

From £175

Two options: next day by 8pm and a premium service offering next day results by 8am if you test before 10am

At clinic

One (Harley Street, London)
How do I do a PCR test?
Although a few tests require a saliva sample, the vast majority require a swab to be taken from the back of the throat and from the nose. If you've ordered a test to do at home, it should come with detailed instructions, but as a general rule, you'll need to gently rub a cotton bud over the tonsils, before inserting the bud around one inch into each nostril.  
"Follow the instructions and don't be afraid of gagging," says Nick Burnett at C19 Testing, one of the leading providers of pre-travel Covid tests. "If you gag, you're doing it right!"
Have a comment or question about this article? You can contact us on Twitter or Facebook.