Hot Stuff Nine Of Britains Best Curry Restaurants
Hot stuff! Nine of Britain's best curry restaurants

As a Brummie girl, I was weaned on balti curry, writes Bernadette John.
Nights out in Birmingham, a city with one of the largest British Asian populations in the UK, would end up with everyone piling into a balti house for a no-frills spice hit.
Curry joints in Birmingham stay open until the sun rises, serving the richly flavoured stews in their cooking pots, scooped up by hand with naan bread. And you can still find the authentic touch among the 50+ restaurants in Birmingham's Balti Triangle.
But curry dining keeps evolving in Britain and now takes place in anything from traditional starched-tablecloth, family-run restaurants to trendy chains and luxurious Michelin starred outlets.
Britain's diverse curry landscape is being celebrated during National Curry Week from October 13-19. As the week kicks off, we present a spicy tour of the country, stopping off at its very best curry restaurants.
Let us know if we've left off an essential hot stop near you.
1) Myristica: Bristol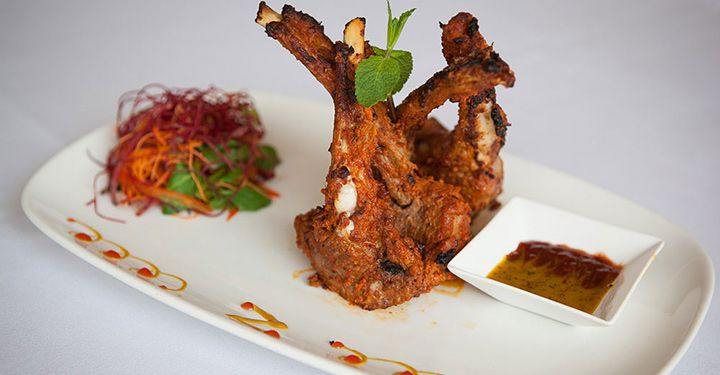 Regulars come to Myristica for dishes such as rabbit varuval, a south Indian specialty of rabbit meat tossed with onion, chilli, curry leaves and ground spices, mixed with black tiger prawns and sea scallops cooked in a sour and hot Goan curry sauce.
It's a succulent, delicious jumble of the kind that's won Myristica plaudits in the 2013 British Curry Awards and Asian Food Awards.
Curry pilgrims can combine a visit to Myristica with a homage to the British engineering genius Isambard Kingdom Brunel. His SS Great Britain – the world's first ocean liner, now a ship museum – and the Clifton Suspension Bridge, spanning the Avon Gorge, are both nearby.
Myristica: mains £9.95-£18.95; 51 Welsh Back, Bristol, BS1 4AN; Myristica.co.uk
2) Gymkhana: London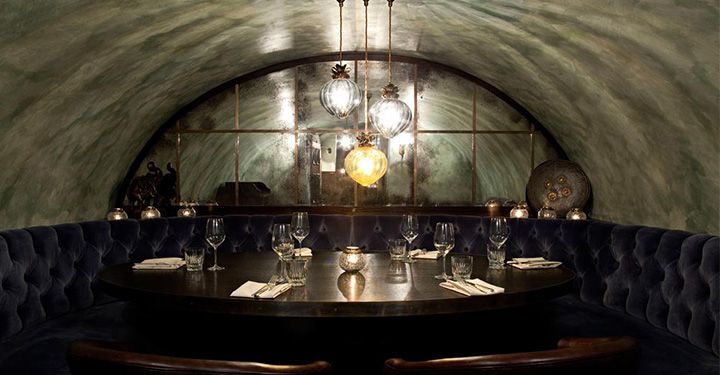 It's picked up a Michelin star, a 5/5 from critic Fay Maschler and a National Restaurant of the Year award.
"Karam Sethi's no-punches-pulled cooking is gutsy and imaginative, with the ability to surprise and delight. Despite its Mayfair postcode, it is possible to eat there without breaking the bank… truly exceptional… ," says Stefan Chomka, editor of Restaurant magazine.
Gymkhana seeks to evoke the atmosphere of Raj-era sports and social clubs. "I wanted to capture that sense of opulence and celebration," Sethi says.
Among the mains (£8-£48) is Sethi's signature kid goat methi keema.
Combine upper-crust Indian dining with an exhibition at the Royal Academy of Arts nearby or a spot of elite shopping on Bond Street.
Gymkhana: mains £8-£48; 42 Albemarle St, London W1S 4JH; Gymkhanalondon.com
3) Bokhara Brasserie: Pen-y-Fai, Bridgend, Wales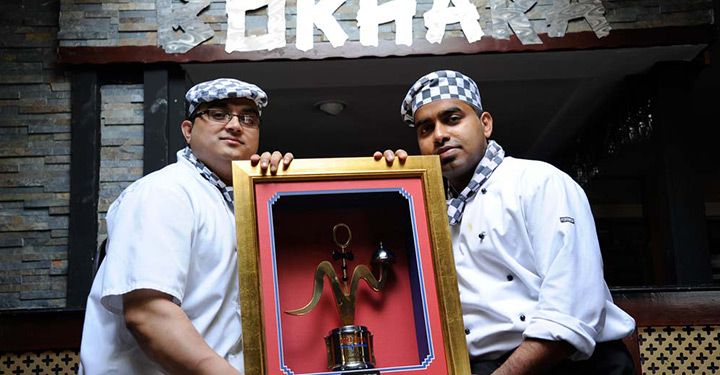 This must be the only curry house set in a Georgian Manor; you can stay overnight in an Indian themed room to complete the experience.
"Many of the dishes we have would be difficult to find anywhere else outside India," says manager Sanjeev Bhagotra of the cuisine that won the restaurant Best in Wales at the British Curry Awards in 2013.
The mouthwatering selection includes nargisi kofta, a Moghul dish said to have inspired the Scotch egg. It's a hardboiled egg encased in a layer of minced lamb, soaked in a spiced onion and tomato gravy. The chefs will even let you have a go at making your own naan.
The food at Bokhara is reason enough to visit, but other nearby attractions include Dunraven Beach, frequent stand-in for a barren alien landscape on Doctor Who, and the atmospheric ruins of 14th century Candleston Castle.
Bokhara: mains £4.95-£13.95; Court Colman Manor Hotel, Pen-y-Fai, Wales CF31 4NG; Bokhararestaurant.com
4) Babur: London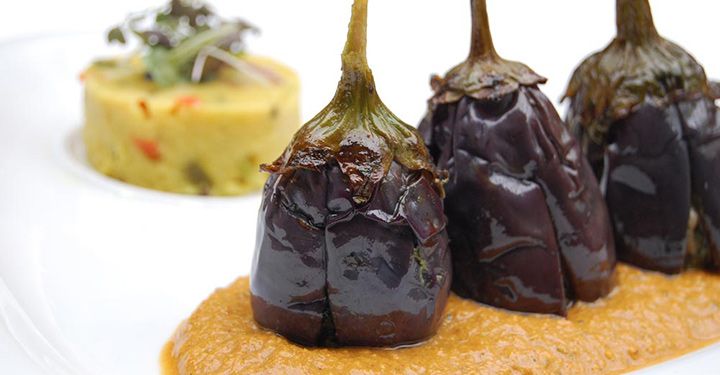 Tucked away in an unprepossessing corner of south-east London, Babur would be worth the journey from anywhere, according to the restaurant guide Zagat – which crowns it the best Indian restaurant in the capital.
A world away from chicken tikka marsala, dishes on offer at what Hardens likewise praises as a "gastronomic jewel" star meats such as ostrich, venison and rabbit.
In the signature dish of Laverstoke Park buffalo lal maas with crispy okra and ghee rice, said bovine is clove-smoked and cooked in a Rajasthani-spiced hot masala.
Babur may not be in the most glamorous part of the capital but, spicy delights aside, it's also handy for the Greenwich Observatory or a concert at the 02, post-curry.
Babur: mains £13.95 to £17.95; 119 Brockley Rise, London SE23 1JP; Babur.info
5) Shabab Balti Restaurant: Birmingham
If I had to choose one curry house as the perfect finish to a night out with best friends, it'd be here.
It's got the hours right, for a start. Shabab is open until 5am at weekends, so you can make the most of the nightlife in the buzzing bars of Moseley and Broad Street.
The meat is tender, the sauce richly spiced, and you use slices of enormous naan breads to eat it in place of cutlery.
Recommending the balti lamb and vegetable jalfrezi, long-time regular Paul Smart says of the restaurant's menu: "All cooked fresh, it's been consistently good over the past 25 years."
He likes the retro touches, too: "It still has glass-topped tables with the menu underneath."
Shabab is unlicensed – save and bring your own alcohol. You can even carry a pint from The George across the road.
Shabab: mains £6.25-£10.95; 163-165 Ladypool Road, Balti Triangle, Birmingham B12 8LQ; Shababs.com
6) Prithvi: Cheltenham, Gloucestershire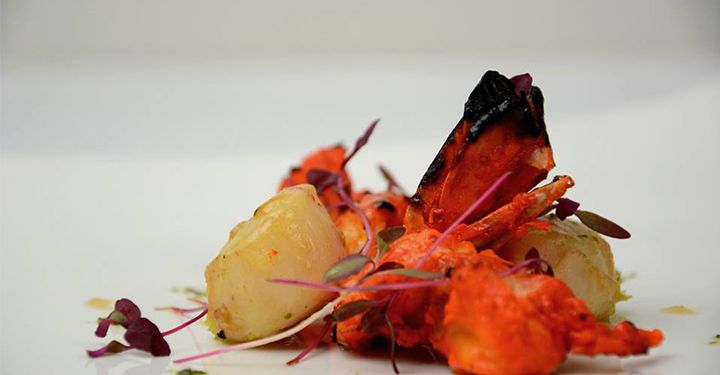 A Top Table winner in 2014 and the second best Indian restaurant in the UK, according to TripAdvisor, Prithvi is set in the chi-chi Gloucestershire town of Cheltenham.
The short menu includes finely prepared dishes such as 24-hour-marinated, tandoor-smoked lamb, infused with chilli and clove, and Monkfish, turmeric, samphire and aubergine flower with a mustard seed and coconut jus.
"I would say it is not home-cooked food, but food I cook at home," says chef Azizur Rahman.
The perfect accompaniment to Indian fine dining? Watching a horse race in this decidedly horsey town.
Privthi: mains £11.00-£17.50; 37 Bath Road, Cheltenham, Gloucestershire GL53 7HG; Prithvirestaurant.com
7) Brilliant: Southall, Middlesex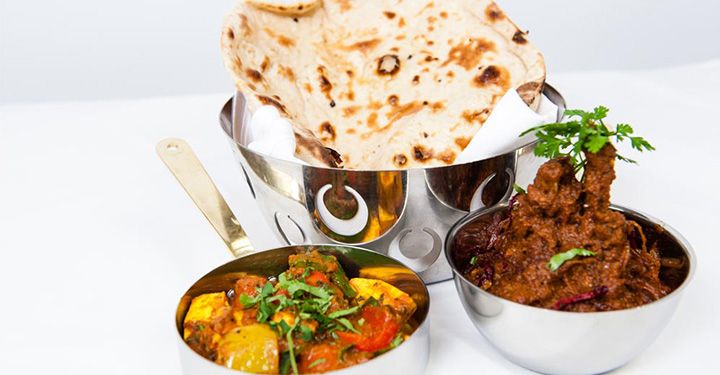 When Prince Charles has a curry craving, this is where he comes.
Well, maybe not, but he has eaten here, as has his wife and his sister, along with Boris Johnson and Gordon Ramsay.
Not all at the same time, but the shouty chef did deem Brilliant one of the two best Indian restaurants in the country. Well named, then.
The signature dish is the masala chicken, on the menu since the restaurant opened in 1975 – pieces of tender chicken in a spiced cumin and coriander infused masala sauce made with a base of onion and tomato. It's a Punjabi classic with a Kenyan touch, reflecting the founding grandfather's heritage.
Book here at the weekend and you can also do a three hour cookery course.
Brilliant: mains £5-£14; 72-76 Western Rd, Southall, Middlesex UB2 5DZ; Brilliantrestaurant.com
8) The Ambrette: Rye, East Sussex and Margate, Kent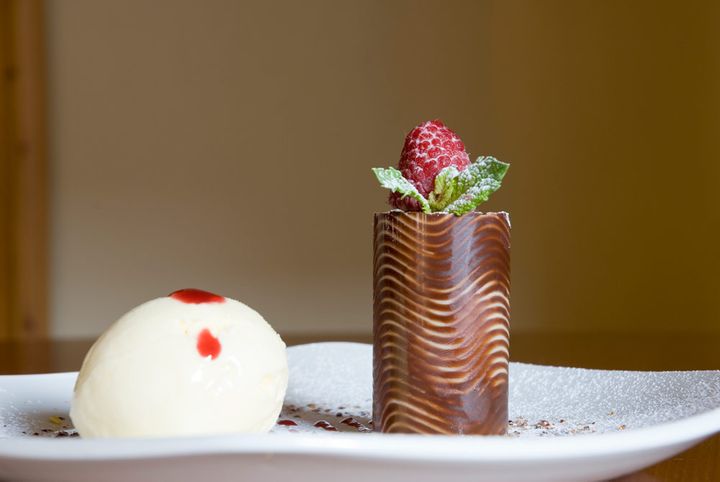 Here's where I go for a spot of culture with my curry. You can't beat the Ambrette for a Sunday day out with a mooch around the Turner Contemporary in Margate thrown in or a poke around the antique and junk shops on Rye's cobbled streets.
But be prepared: the Ambrette doesn't serve up curry as we know it in Britain – rather what the Michelin and Good Food Guide listed chef Dev Biswal describes as "regional cuisine of the type found in five star establishments in India".
Giving a taste of the elite eating on offer are the succulent belly ribs of Kentish pork, flavoured with fennel and sesame seeds and a pickle of green apple and spices.
The Ambrette: mains £10.95-£17.95; White Vine House, 24 High Street, Rye TN31 7JF and 44 King Street, Margate CT9 1Q; Theambrette.co.uk
9) Lasan: Birmingham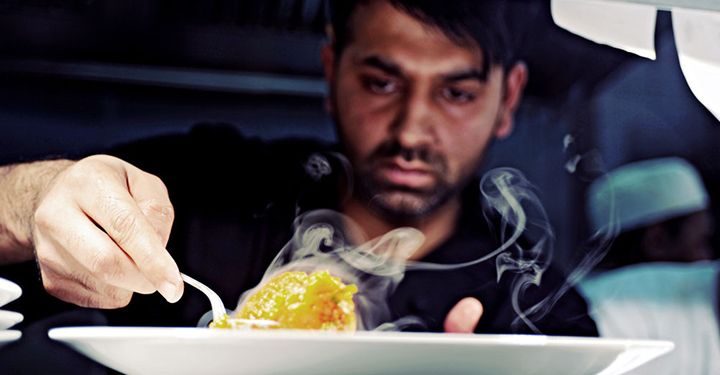 In another commendation from Gordon Ramsay, Lasan was named best local restaurant on The F Word.
Chef Aktar Islam is something of a celeb chef himself, having appeared on the BBC's Great British Menu show.
The top nosh on offer includes Konkan kekada: soft shell crab dipped in a crispy chilli batter, with green pea and potato cake.
Or Burrah kebab – dry-aged Hereford beef oyster marinated with yoghurt, black cumin, nutmeg and papaya.
Andy Munro (07895 169462) can organise a Balti Break, including a cookery demo and shopping in the Balti Triangle. Yum!
Lasan: mains £15.95-£21.95; 3-4 Dakota Buildings, James Street, St Paul's Square, Birmingham, B3 1SD; Lasangroup.com
Have a comment or question about this article? You can contact us on Twitter or Facebook.