10 Hotels Going Out Of Their Way For Solo Travellers
10 hotels going out of their way for solo travellers

December 19, 2017
More travellers than ever before are travelling the world alone, and the savviest of hoteliers are responding to this by offering solo guests a wide range of perks. The following 10 hotels have gone out of their way to make going it alone infinitely more fun.
1. Shangri-La Hotel Tokyo, Japan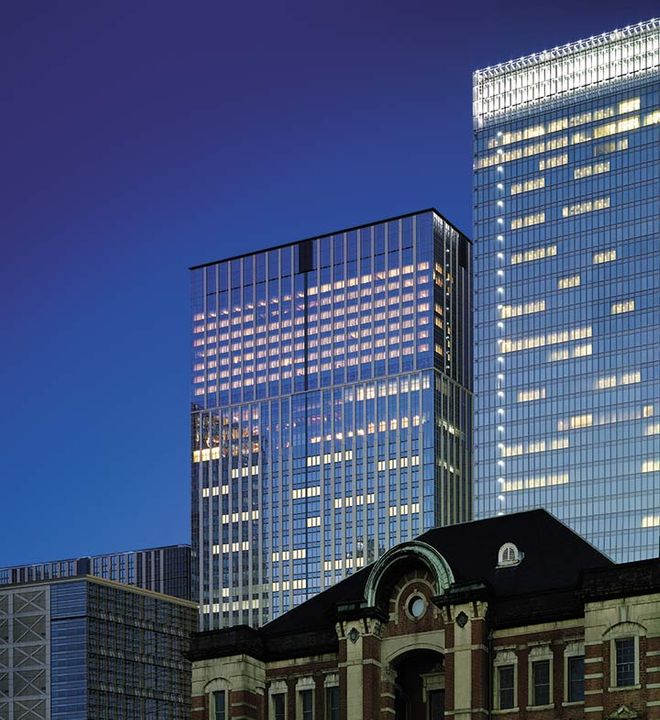 Japan is a unique destination, and it's easy to understand why travellers visiting for the first time might feel a little lost. Our advice? To help you get your bearings, spend your first night at the fantastic Shangri-La Tokyo.
Hop on the bullet train from the airport to the hotel and Shangri-La's red jacket-wearing attendants will meet you on the platform.
We also love the hotel's guided tours, which are conducted by English-speaking guides and include visits to local markets.
2. Kimpton Hotel Monaco Baltimore Inner Harbor, USA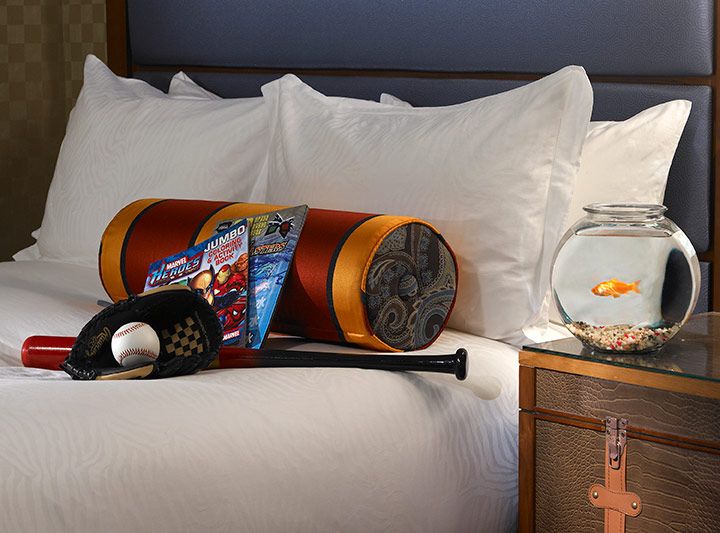 This is a beautiful, historic property but the feature we're most in love with is available at most of Kimpton's Monaco properties - if you're going it alone and fancy some company, you can sign up for the Guppy Love package.
Simply visit the reception desk and ask for a goldfish, which will then be delivered to your room.
We also love the nightly wine hours which are held in the hotel's reception area - get to know your fellow guests, or curl up with a book and a complimentary glass of rose.
3. Citizen M Amsterdam, Amsterdam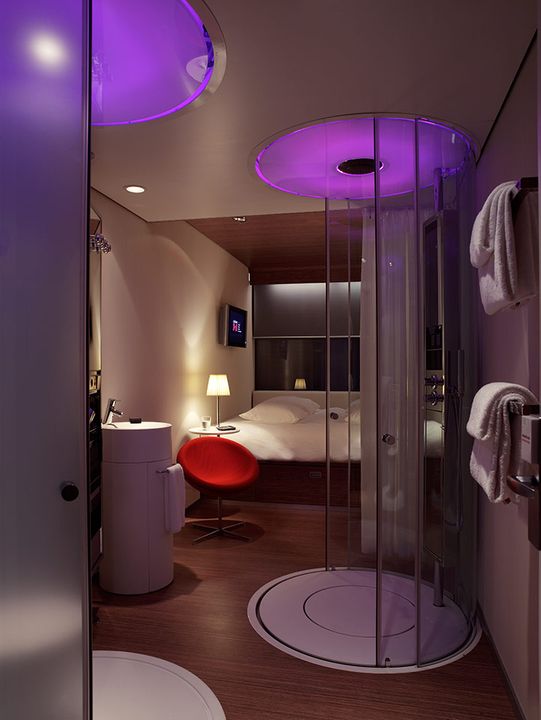 Solo travellers generally spend less time in their hotels, and are more likely to spend their cash on experiences rather than larger rooms. This is something the clever guys at Citizen M are very aware of.
The smaller rooms mean lower room rates, but it has also allowed designers to create large, airy public spaces which you'll love to hang out in - whether you're Face-timing friends back home or planning the next leg of your adventure. The self-service check-in is great if you're not feeling sociable, and we also love the fact that bedrooms have black-out curtains and soundproofing.
The guests next door might be holding the mother of all parties, but unless you're invited, you don't want to know.
4. The Capital, London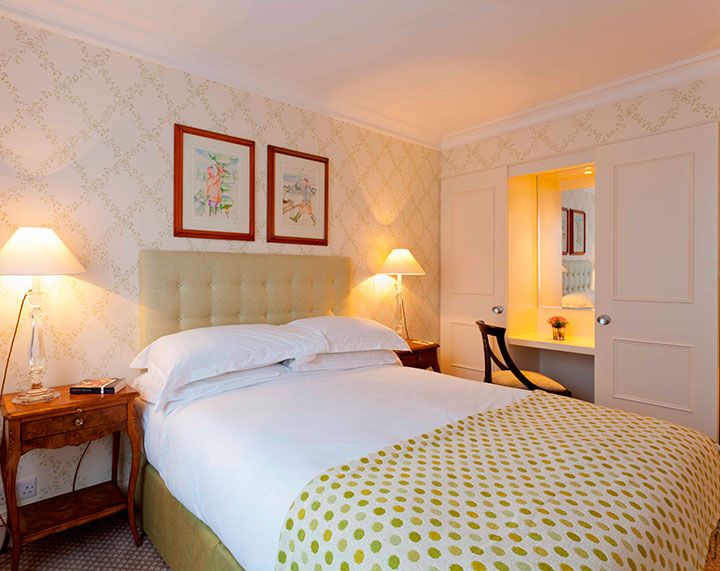 Dining alone can be an odd experience. There's only so much time you can spend Whatsapping, Tweeting and Facebooking (and "dining alone in a restaurant" is hardly the most impressive of status updates). Then there are the sympathetic glances from waiting staff.
But book a room at London's Capital Hotel and you'll be provided with a list of local restaurants particularly suitable for solo travellers. There's also the option of a private guide to accompany female guests on excursions.
5.

Chiva-Som, Hua Hin, Thailand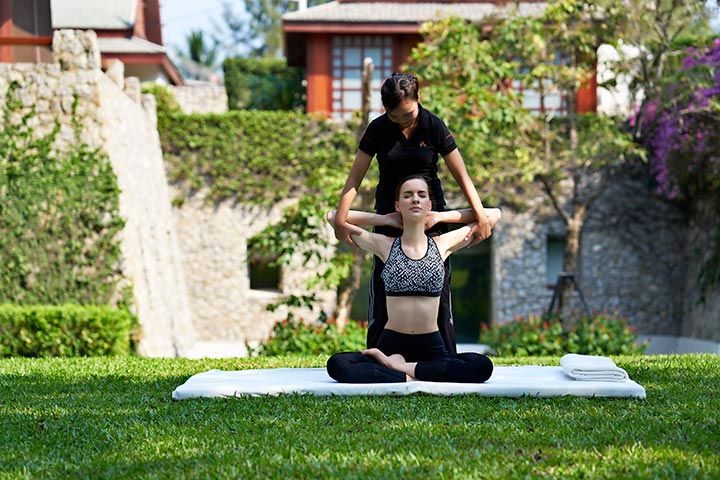 Chiva-Som is a spa resort, so it's ideal if you're in need of some solo time out. But travelling alone doesn't mean being a billy-no-mates here, because solo guests craving some companionship can have a chinwag with other guests at the Talkers Table, installed especially for those going it alone.
Just remember to steer clear of certain subjects (such as certain more intimate spa treatments) during meal times.
6. St. Christopher's Inn, Paris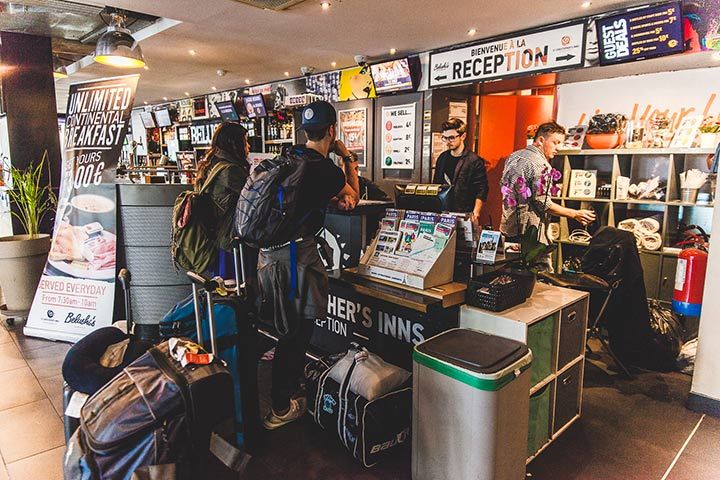 Lively, buzzing hostels are ideal for solo travellers because they allow them to meet other wanderlust-fuelled individuals, and let's face it, hotel rooms can be pretty depressing places when you're on your own. But any traveller who's stayed in a cramped hostel will know that there are some sounds and sights which can scar you for life, which is why we love the privacy curtains which surround the beds at Paris'St Christopher's hostel.
Its location, on up-and-coming Canal St Martin, puts the city's main attractions within easy reach, and the bar is a great place to meet other travellers.
7. Steel House, Copenhagen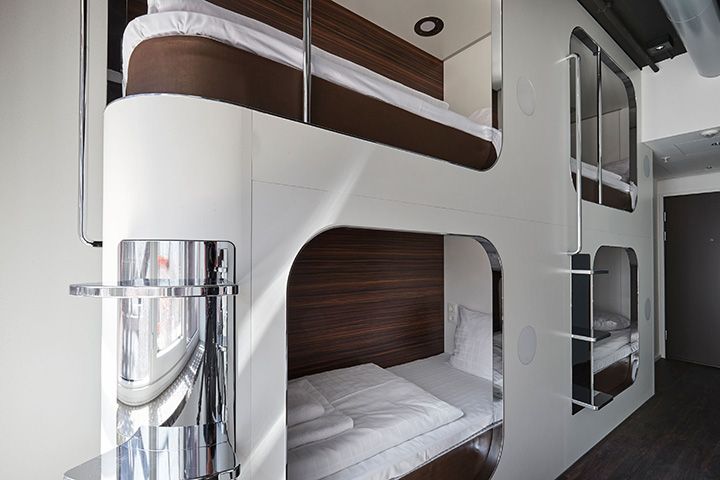 We've already discussed how hotels can be rather depressing places for solo travellers, but this next place combines the benefits of a hotel with the sociability of a hostel. Beyond the shared dorms (which are some of the most stylish we've come across) there's a beautiful lounge area, gym and pool.
Steel House is also enormous, with 64 two-bed rooms, 54 four-bed rooms and 135 six-bed rooms.
8. Hotel 41, London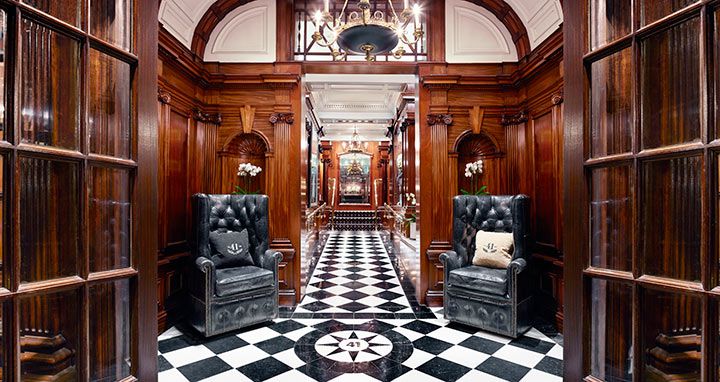 If you're an exercise junkie, pounding the treadmill in a hotel gym can soon become rather mind-numbing, but London's Hotel 41 has come to the rescue with its sports buddies - members of staff who will happily join you for a run around the block, a game of tennis or even a kick-about in the park.
Its areas of expertise also include cycling, tennis and even trampolining, but if you want to go it alone, the hotel's team of fitness fanatics can also advise you where to go for your exercise fix of choice, whether you fancy a horse riding session or a park-based power walk.
9. Riad Star, Marrakech, Morocco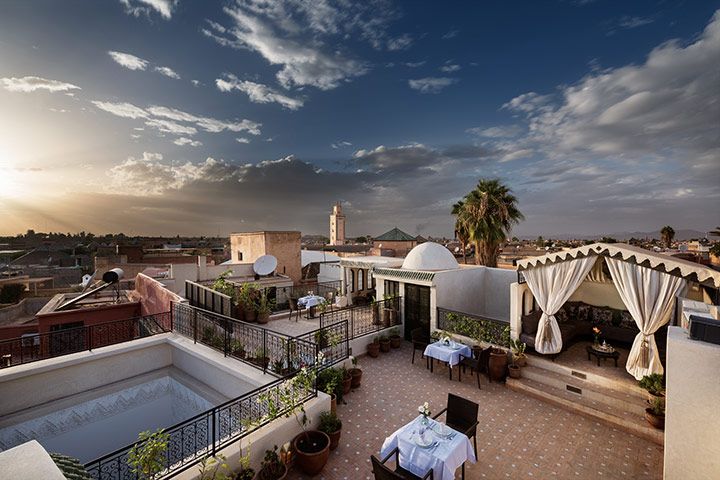 The best thing about Marrakech is its souks – Morocco's colourful, chaotic markets. But venture into one without a map and at worst you could end up going AWOL for hours or at best, getting trampled by a rampaging donkey carrying a dozen gas canisters on its back.
For this reason we're particularly appreciative of the amenity available to guests staying at the luxurious Riad Star boutique hotel. The hotel's Marrakech Riad App includes a detailed map of the rabbit warren-like Old Town's Medina, designed especially for guests who might feel nervous about solo explorations.
10. The Boatshed, Waiheke Island, New Zealand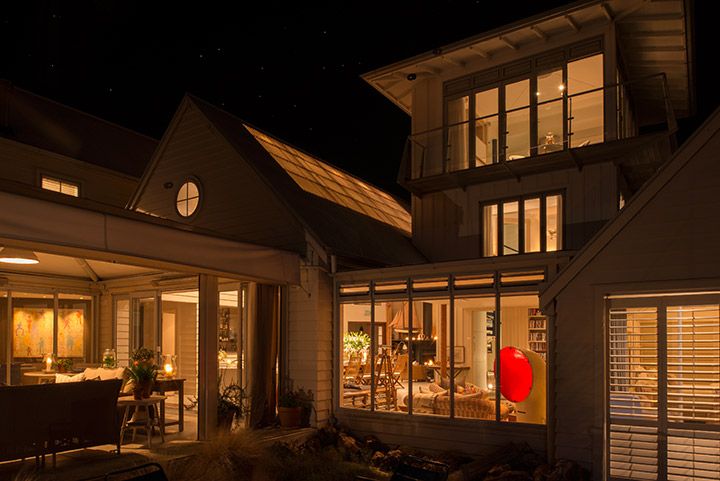 Waiheke is the ideal place if you're hoping to get away from it all, and staying at the island's beautiful Boatshed hotel is more like staying in the home of a close friend (albeit one who's a top interior designer).
The property is perfect for solo travellers and designed to feel like a family home – the cosy bedrooms surround a beautiful, book-filled living room, and if you're craving some "me time", you can hire one of the hotel's four-wheel-drive "picnic trucks" and escape to the island's most remote spots.
Have a comment or question about this article? You can contact us on Twitter or Facebook.