11 Amazing National Trust Properties
11 amazing National Trust properties

The National Trust – you know, fusty old buildings and gift shops? Well, if you think that, you're in for a surprise.
Summer is a great time to get out and explore the fascinating variety of properties belonging to Britain's biggest landowner – from a Roman gold mine, to literary genius Virginia Woolf's former home, to the cutest little cottage… in Birmingham city centre.
1. Best for... lovers of the handmade
Patterson's Spade Mill, County Antrim, Northern Ireland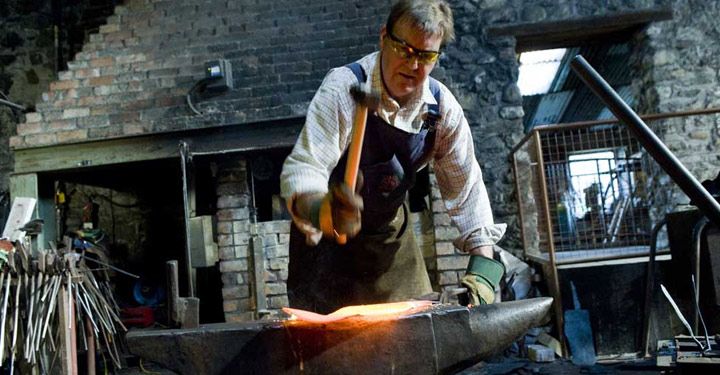 What, you didn't know spades came from mills? Before the 19th century, most spades used in Britain were made in Northern Ireland, and many of them at this quaint property in County Antrim. Now it's the last operating water-driven spade mill in the British Isles – and still turning out the very desirable handmade objects for sale.
Find out about WG Patterson, the spade industry's version of Facebook's Mark Zuckerberg, on a tour, see displays of traditional tools and watch craftsmen turn red hot lumps of steel into this near-universal tool.
Opening times and other visitor information
2. Best for... budding geologists
Dolaucothi Gold Mines, Dyfed, Wales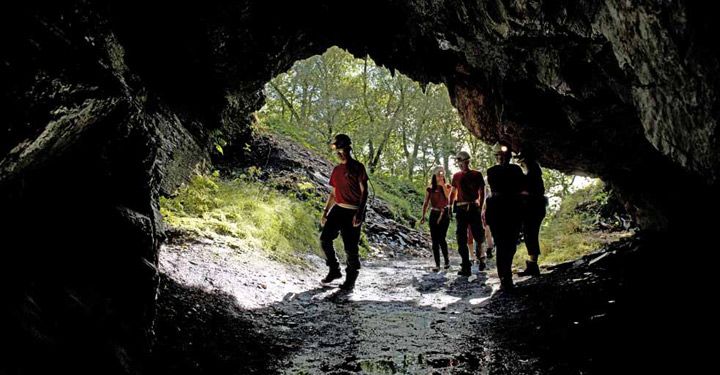 Historians believe Romans first dug for gold here 2,000 years ago, making it one of the oldest mines in the UK. The last miners only laid down their tools in 1938.
Today, visitors can explore the underground caverns on a tour. The National Trust has painstakingly recreated conditions those ancient miners experienced (hint: it wasn't very nice), as well as those of their Victorian counterparts.
You can even pan for your own gold nugget. Get rich!
Opening times and other visitor information
3. Best for... thirsty ramblers
Sticklebarn Tavern, Ambleside, Cumbria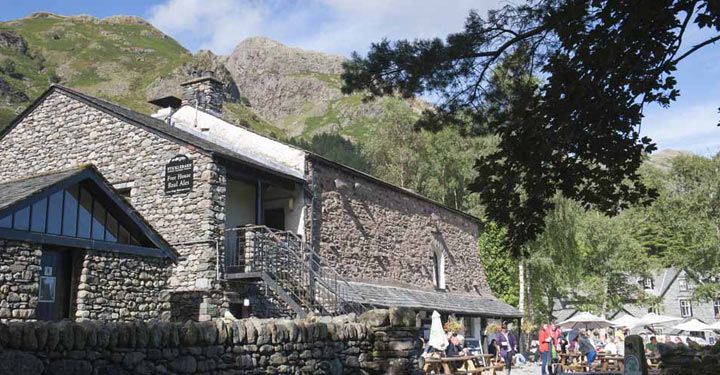 One surprise to many: the National Trust owns pubs – more than 60 of 'em – but it runs only one, this place amid dramatic Cumbrian landscape.
Sticklebarn Tavern is especially popular with thirsty hikers who've spent the day clambering up Cumbria's hills; Elter Water lake and the Langdale Pikes are a short walk away.
In the summer, the tavern's beer garden is the place to nab a table; seats by the blazing log fire are coveted in winter.
Opening times and other visitor information
4. Best for... design devotees
A La Ronde, Exmouth, Devon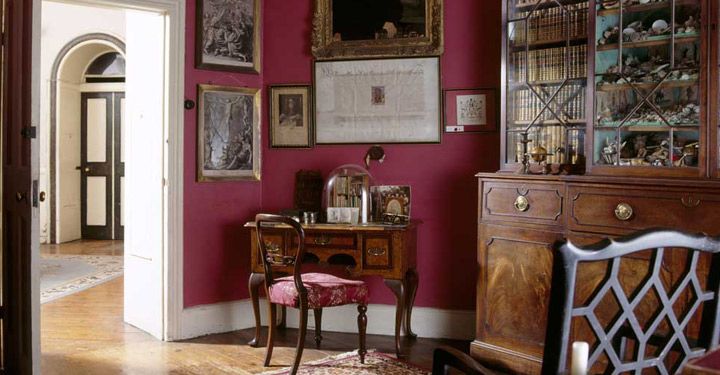 Guests at this specially shaped little house are spoilt for choice when it comes to views – the property has 16 sides, each with a window. Two spinster cousins, Jane and Mary Parminter, built the house in the 18th century, after returning from a trip around Europe.
The building is still filled with their mementoes, including a rather bizarre piece of art made from feathers plucked from numerous birds. There's also a beautiful gallery of 25,000 shells – seems the Parminters had a bit of time on their hands after that European jaunt.
Opening times and other visitor information
5. Best for... fairytale (and bat) lovers
The Water Tower, Truro, Cornwall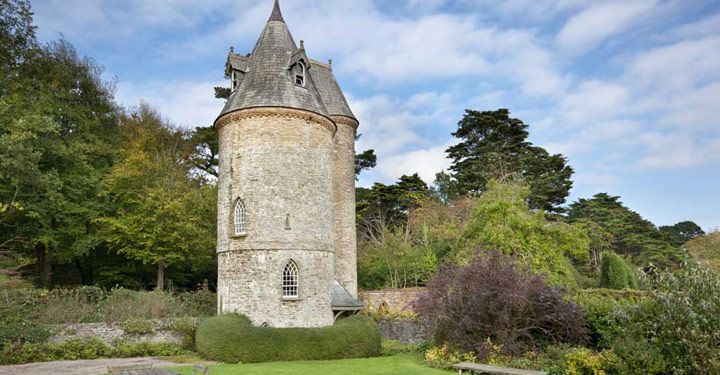 This 19th century construction might have a rather boring background as a reservoir for neighbouring Trelissick House, but it looks a lot more romantic – precisely the kind of building you imagine Rapunzel being imprisoned in.
Get into the fairytale by staying the night, although we don't recommend dragging your other half to the top using your hair. A winding staircase connects the circular rooms; there's one double bedroom and a living room with adjoining kitchen.
Possibly the best bit? A top floor bat cam – the monitor is connected to a camera in a nearby colony of the creatures. And other hotels boast about their minibars!
From £339 for a two night stay
Opening times and other visitor information
6. Best for... fans of the 70s
Chert, Isle of Wight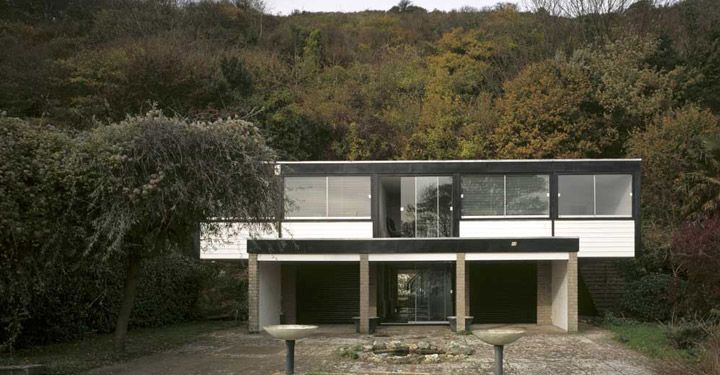 If anything will convince you the National Trust doesn't only do old, it's this splendiferous 1970s joint owned by the charity. Inside the shining example of mid-century modern architecture you'll find groovy statement furniture, near-psychedelic colour blocking and a magnificent spiral staircase.
The property sleeps four in two bedrooms, and the enormous balcony is great for sunny afternoons. That's not the only reason to bring sunglasses – you might need them for the bright orange bathroom, too.
Three nights from £252 for a three night stay
Opening times and other visitor information
7. Best for... history fans
The Triumphal Arch, Berrington Hall, Herefordshire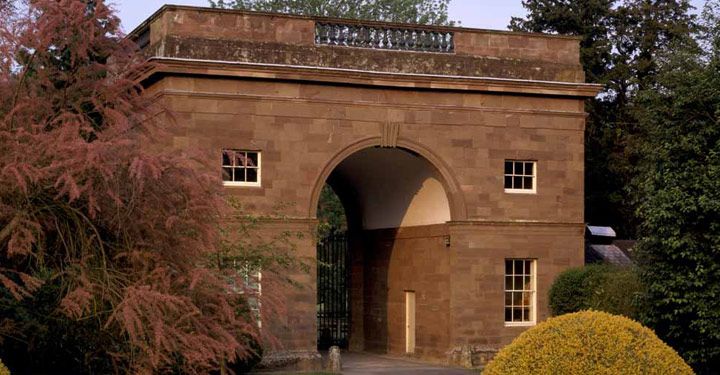 Henry Holland, the 18th century architect trendy among the English nobility, designed this keyhole-like building as a coachman's home, then turned into a hunting lodge – today, guests can stay in one half of the arch.
The half in question has two spacious bedrooms, a kitchen and a huge living room filled with antiques. The property has its own private garden but it's also located within the Berrington Hall estate, and if you're staying in the arch you're free to explore this Capability Brown-designed parkland.
Three nights from £338
Opening times and other visitor information
8. Best for... racy types
The Tower, Blickling, Norfolk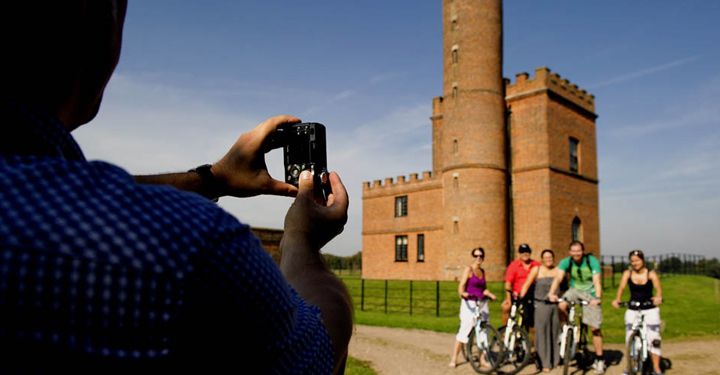 Formerly the second Earl of Buckinghamshire's personal horserace-watching stand, this unusually shaped tower has been converted into one of the National Trust's most luxurious holiday lets.
A spiral staircase connects two large bedrooms, and the bathroom has spectacular leaded glass windows. Sunny afternoons call for a Pimms on the enormous roof terrace – where lords and ladies used to stand, cheering on the earl's galloping nags.
Three nights from £498
Opening times and other visitor information
9. Best for... salty old sea dogs
Souter Lighthouse, Whitburn, Sunderland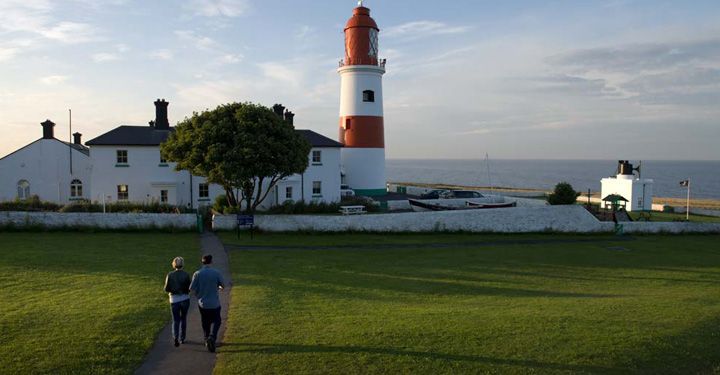 What is it about lighthouses that gives them such allure? Built on its dramatic spot in 1871 to help seafarers navigate the coastline between the Tyne and the Wear rivers, this was the first lighthouse to be powered by electricity.
Climb to the top to see limestone cliffs to the north, while kittiwakes, cormorants and guillemots enjoy an even better view above you.
Opening times and other visitor information
10. Best for... lovers of a good old stately home
Godolphin House, Helston, Cornwall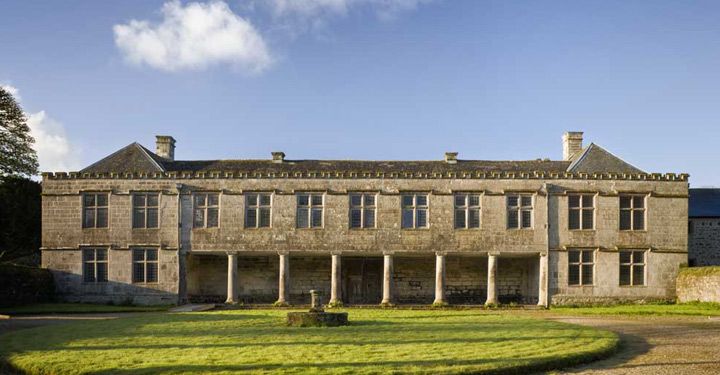 So, the National Trust doesn't just do grand country houses, but it does do them damn well. This enormous country estate is one of the finest examples.
With 16th century gardens, acres of woodland, a glorious stately home and even the remains of the Godolphin family's private mine. it's worth taking an entire day to explore.
Views of St Ives Bay and St Michael's Mount are breathtaking from Godolphin Hill – worth summiting to burn off a dose of homemade cake from the manor's all-important tea room.
Opening times and other visitor information
11. Best for... bookworms
Monks House, Lewes, East Sussex
If you've always got your head in a book, extract it for a day to visit this former home of the great, doomed novelist Virginia Woolf and her husband, Leonard, who lived here until the latter's death in 1969.
The small, 17th-century weatherboarded cottage is filled with the couple's personal possessions, including a writing desk, kerosene lamps and Virginia's handwritten notes.
The Woolfs bought the house for the "shape and fertility and wildness of the garden"; today it's an endearingly overgrown collection of flowers, vegetables, orchards, lawns and ponds.
Opening times and other visitor information
Have a comment or question about this article? You can contact us on Twitter or Facebook.
Sign up. Be inspired. Travel.
Subscribe now for hand-picked holiday deals, inspiration and the latest travel tips, straight to your inbox.