7 Unexpected Holiday Charges You Need To Know About
7 unexpected holiday charges to look out for

December 6, 2019
Whether you're a strict holiday budgeter or love to splash a little extra cash on your getaway, being hit with unexpected fees is nobody's idea of fun – they eat right into your spending money, after all!
So, to help you avoid any nasty surprises and keep your bank account happy, we reveal seven sneaky charges that can drive up your final holiday bill.

1. The tourist tax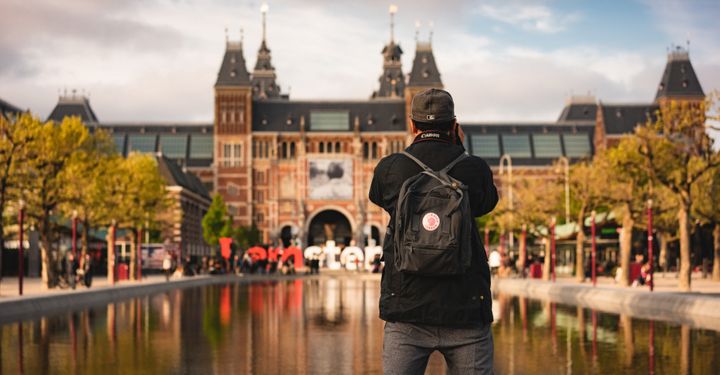 We're incredibly lucky to have the treasures of Europe right on our doorstep, but the privilege of seeing them might cost you more than you'd expect.
With millions of travellers visiting these classic destinations every year, the local infrastructure and historical sites are placed under a lot of pressure.
To ensure attractions stick around for years to come, countries across the continent often add a 'tourist tax' to your hotel bill for the upkeep of a city or location. These are added on by local governments and collected by the hotels, whom have no say in the matter.
And while it's well worth it to preserve these places – most of it is reinvested into a destination in the name of sustainability, but it's also to combat the effects of over tourism – it can take a sizeable chunk out of your holiday fund if you've not factored it into your budget already.
For example, hotels in Paris will charge between €0.31 (£0.26) and €6.25 (£5.27) per person, per night (pppn), depending on your accommodation (two-star hotels will charge less than five-star stays, for example). In addition, Paris also adds on a 25% legal tax to hotel taxes – we've factored that into the above example. So, that could be an almost €40 (£34) shock at the end of your three-night couples' escape.
Similarly, visitors to certain parts of Spain can expect to see added taxes. Catalonia (The Spanish region home to Barcelona, the Costa Brava and the Costa Dorada) adds on an average of between €0.45 to €2.25pppn (£0.38 to £1.90). The Balearics, meanwhile, can charge up to €4 a night – that's an extra €56 (£47.20) for a 7-night stay for two adults.
In the Netherlands, expect between €0.55 and €5.75pppn (£0.46 and £4.85), while Italian holidays may add up to a whopping €7pppn (£5.90) to your final bill, though this can vary by city.
That's not to say you'll be paying for what is effectively a whole other person to join your summer family getaway though. In most countries, children are exempt from paying the tourist tax. In France, that's anyone under 18; Spain, those under 16; Portugal, children under 13 and Italy, kids under 10. There are also tourist tax exemptions for those with a disability and an accompanying person, but this varies country by country.
If you're booking a package holiday, make sure you read the fine print - the tourist tax is often not included in the price and you'll have to fork out for it at the desk! If you've opted to DIY your holiday, the tax may be included in the advertised price of your hotel.
Of course, there are some popular destinations that have not yet introduced a tourist tax. Places such as Cyprus and Sweden and Spanish cities including Madrid will not add an extra charge to your stay.
2. Card fees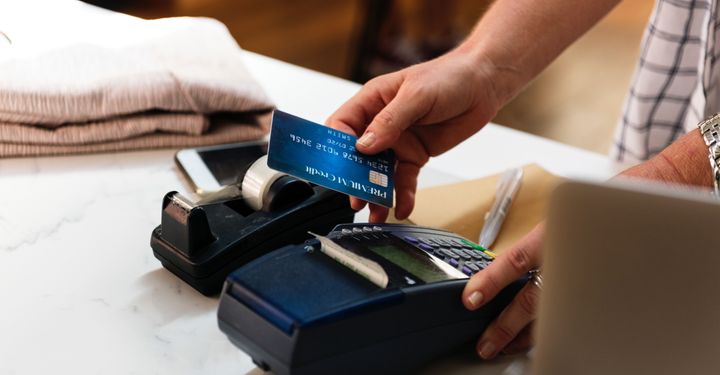 Your debit card might be your best friend at home but relying too much on your piece of plastic abroad will hit your bank account hard.
Most banks will charge a 'loading fee' between 2.75% and 2.99% every time you make a purchase on your card. It means, for example, your £60 dinner will cost up to £61.79. Then, some banks add an additional 'purchase fee' between £0.50 and £1.50. These charges may not make a big dent in your budget after one buy, but it'll all add up over the course of your break!
On top of that, if you want to pay cash, the charges continue to pile up. To take money out overseas, banks will add a withdrawal fee of around 2%, plus a fixed amount of about £2.
Some debit cards and most credit cards do have minimal to no fees, however, and we have the lowdown on this classic holiday rip-off in the story below.

3. Roaming charges (or Wi-Fi fees)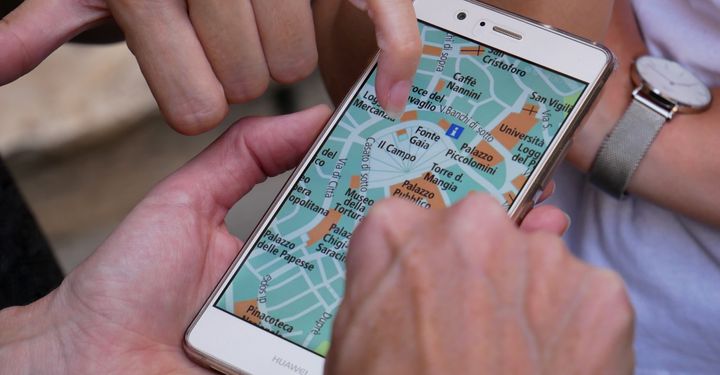 If you like to wind down with an episode of your favourite show after a long day of travel or need to have Google Maps on hand when you're out and about, be wary of how you're accessing the internet – you could get hit with a bigger bill when you return.
Currently, for travel outside the EU, data roaming will cost up to £45 a month. It caps here thanks to EU regulations, but with Brexit still looming, things may change in 2020.

While roaming charges have been scrapped for travel inside the EU, this may also change post-Brexit. However, the government is pushing for the same data cap if we leave with a no-deal. It's something to watch for travel after this date.
So, if you want to return home without a hefty bill, download your films and TV shows before you leave and load up any maps each morning with free hotel or café Wi-Fi.
Also keep in mind that some hotels (strangely, it's the luxury stays that often do this) may still charge for Wi-Fi. In this case, treat yourself to breakfast at a local café and make use of their free Wi-Fi – that way, you'll get fed as well as having a chance to browse the web!
4. Road tolls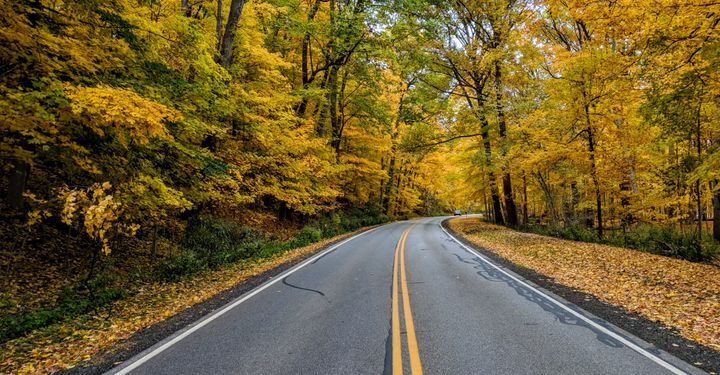 You've scored a slick ride, picked the right fuel policy and have a fresh European driving kit ready to go (don't forget that warning triangle!). The freedom of the open road stretches endlessly ahead… and then you hit the tollbooth.
Paying to use highways and motorways isn't that uncommon, but encountering a toll when you least expect it is frustrating. And, it can be costly if you're going to be on the road for a while, so it pays to be prepared.
Across Europe, road tolls can be charged by either the day, the year or distance driven. For example, in Spain and Italy the road toll comes to around €9 (around £7.60) per 100 kilometres driven. Portugal, meanwhile, offers a pre-loaded 'Toll Card' designed for tourists valid for up to one year. Other countries, such as Switzerland and Bulgaria, require a pre-purchased vignette to be stuck to the windscreen. These are often valid for a year from the day of purchase.
On top of the road tolls, some European countries charge fees for the use of major tunnels and bridges. With some tunnels between Italy and France costing up to €45 (almost £38) to use, they can hike up your road trip costs significantly!
Elsewhere, tolls in Australia and the US can cost up to AUD$11 (£5.73) and USD$1.25/mile (about £0.95 per mile). However, many rental car companies an electronic tag with your vehicle at a flat rate per day so you'll know the cost of your travel upfront.
It is possible to avoid, or at least minimise, the cost of road tolls, however. A handy feature on many map apps is the ability to change the suggested driving route to avoid toll road (and motorways). So, why not take the scenic route on your next road trip?

5. 'Resort' and destination fees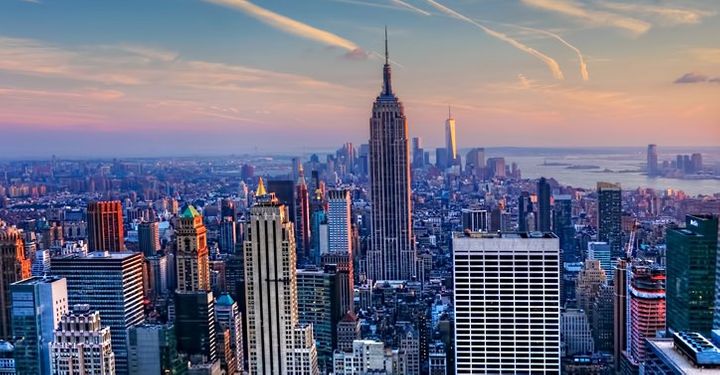 'Resort' fees have long been common practice in the US, particular in destinations such as Las Vegas and Florida.
They are generally charged per room, per night and are typically added to cover upkeep of facilities and additional amenities such as 'free' newspapers, WiFi and pool access. These daily mandatory charges are often added on by the hotel, in addition to the advertised price, sometimes this occurs after booking, causing confusion.
In some places in the US, notably New York, this can also be known as a 'destination' fee, which combines a fee for amenities with a location charge. For example, you'll find many mid-range to five-star stays in New York adding a nightly 'destination fee' upwards from USD$19 (almost £14.50). There is some cross-over, so if in doubt, ask to see a breakdown of the fees you are paying. Fees vary on a hotel by hotel basis.
These types of fees are often added on later by hotels, after the initial booking, which can come a shock when you come to pay your bill. They are not to be confused with tourist taxes, which are levied by local governments – these also exist in the US. Again, you should be able to get a full breakdown of what you are paying for from your hotel.
6. Booking fees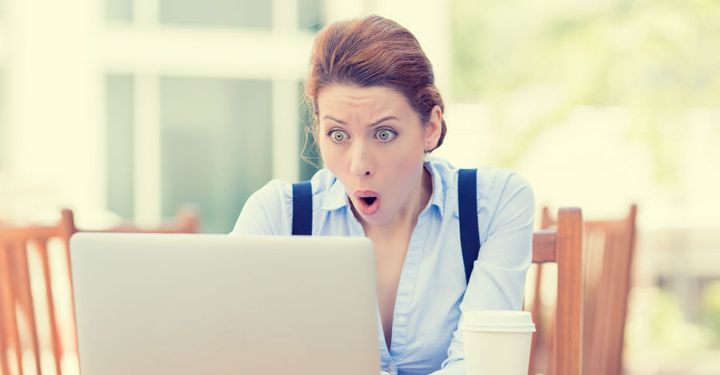 This one mightn't be exclusive to your overseas escape – booking fees are tacked on to everything these days – but it is something to think about when buying tickets for tours and attractions online.
It may be worth it to skip the queues on the day but keep in mind that booking online may carry a nominal euro/dollar or two fee. However, many of the biggest attractions now waive them completely.
Do keep an eye out for unscrupulous companies who try to charge extra to pay by credit or debit card. As of January 2018, companies are no longer allowed to do this.

7. Airport transfer fees
Getting caught up in the excitement of heading abroad can mean some costs, like getting from A(irport) to B, may slip your mind.
This forgotten fee can be a big one, too, especially if your instinct is to grab a taxi.
Local trains and buses can be a cheaper alternative if travelling in a small group. Or, you can pay off this cost ahead of time by pre-booking an airport transfer. Getting in with your booking early can save you up to 30%.

Have a comment or question about this article? You can contact us on Twitter or Facebook.