November 20, 2018
(Updated February 28, 2020)
By Jennifer Hattam
With its minaret-studded hills tumbling down towards the glittering Bosporus Strait, Turkey's largest, most famous city cuts a dashing figure. "If one had but a single glance to give the world, one should gaze on Istanbul," the 19th-century French poet Alphonse de Lamartine once wrote. Today a booming metropolis of more than 15 million people, Istanbul is a feast for all the senses, with a wealth of history, culture and cuisine to explore.
After a few tough years for tourism, visitors are pouring back, as the weak Turkish lira has made Istanbul a good-value destination for many travellers. The well-known Turkish hospitality and the city's many enduring attractions provide ample reasons to join them and make Istanbul your next city break, too.

There's history everywhere you turn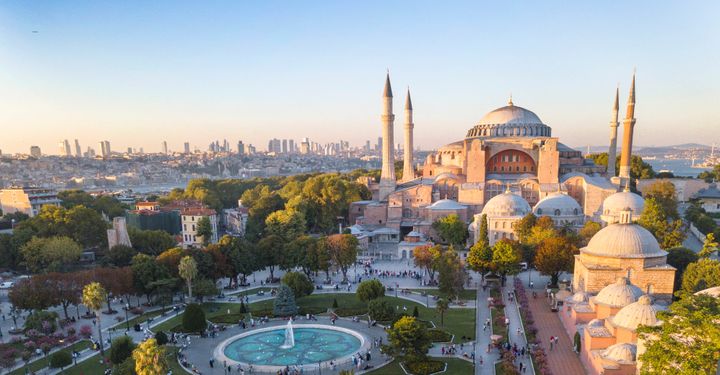 Capital of the Byzantine, Roman and Ottoman empires, with a human history dating all the way back to the Neolithic era, Istanbul has an architectural and archaeological heritage rivalled by very few cities in the world. You could easily spend an entire trip without leaving its historic peninsula, a UNESCO World Heritage site where the eye-popingly lavish sultan's quarters at Topkapı Palace, the awe-inspiring dome of the Hagia Sophia, the dazzling tiles of the Blue Mosque, the mysterious underground chambers of the Basilica Cistern and the rich holdings of the Istanbul Archaeological Museums all sit nearly side-by-side. (The five-day Museum Pass Istanbul offers substantial savings – and the chance to skip ticket queues – to anyone planning to do serious sightseeing.)
A bit further afield, the hilltop Süleymaniye Mosque is among the city's most elegant structures, with serene landscaped grounds and a commanding view to boot. The interior of the Chora Museum, a former Byzantine church near the impressive 5th-century city walls, is covered with stunning mosaics and frescoes. The 15th-century fortress Rumeli Hisarı looms over the Bosporus in the shorefront neighbourhood of the same name, built as part of Sultan Mehmet II's successful campaign to conquer the city, then known as Constantinople.
It's rich in contemporary culture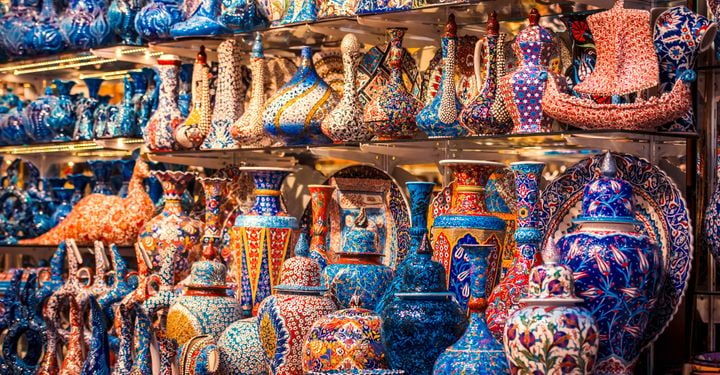 The past may be alive and well in Istanbul, but the modern city has plenty to offer too. Home to the Istanbul Modern, Pera Museum, Arter, SALT and a host of smaller galleries, studios and exhibition spaces, the winding streets of the Beyoğlu district are a hub for contemporary art, showcasing both Turkish and international artists. The arts organization İKSV, headquartered in the area, fills Istanbul's cultural calendar each year with a raft of popular, well-regarded festivals: film in the spring, classical and jazz music in the summer, then theatre and alternating art and design biennials in the autumn.
The Bomontiada complex, set in a renovated beer factory in the city's Şişli district, is another stellar spot to soak in cultural vibes. Home to top nightclub Babylon; industrial-chic brewery The Populist and other restaurants and cafes; design community Atölye, which often hosts public events in English; and a new museum devoted to the beloved late Turkish photographer Ara Güler, this arts and entertainment centre hums with energy year-round. Summer nights see film screenings, concerts and other events fill its outdoor courtyard.

Its neighbourhoods are vibrant and diverse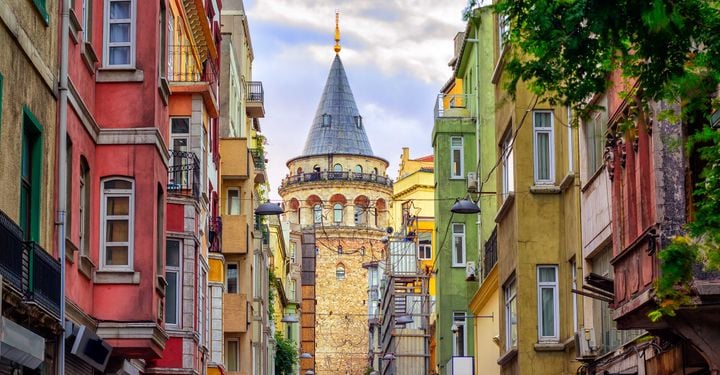 Sprawling over a land area of 1,539 sq km (594 sq mi), Istanbul in many ways isn't just one city, but dozens, and even its central neighbourhoods have remarkably distinctive characteristics. Any of their bustling streets would reward a day's wandering explorations. Antique dealers, quirky boutiques and quaint cafes nestle amid photogenic old buildings in Fener and Balat, formerly Christian and Jewish neighbourhoods where you can still find tucked-away churches and synagogues. Further along the Golden Horn, Eyüp draws pious Muslim families to pay their respects at important tombs and drink tea at the hilltop Pierre Loti terrace café.
Near the late-Ottoman Dolmabahçe Palace, a youthful crowd fills the lively bars, coffee shops and all-day breakfast restaurants of Beşiktaş, known for its namesake football team, whose black-and-white-clad supporters pack the çarşı (market) area on match nights. Across the Bosporus in Kadıköy, you'll find a dynamic alternative scene of vegan cafes, artists collectives, rock bars and design shops.
From street eats to fine dining, the food is delicious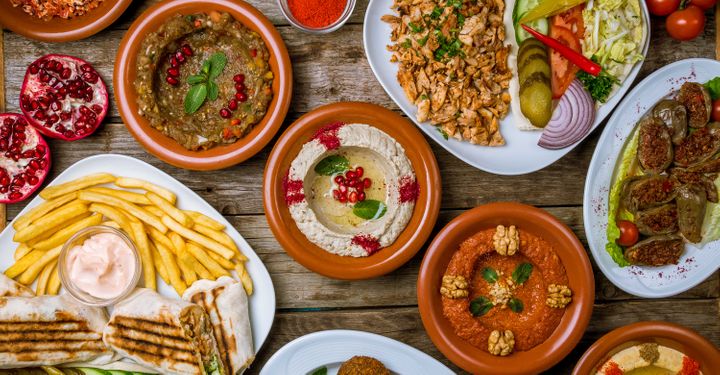 No trip to Istanbul is complete without an evening out at a meyhane, a tavern-like restaurant where typically big and boisterous groups while away entire evenings over heaping tables of meze – small plates of sharable dishes, featuring lots of vegetables cooked in olive oil, yoghurt-based dips, and seafood – and fish. It's all typically accompanied by rakı, a strong anise-flavoured liquor similar to ouzo and served mixed with water and ice. Raise a glass and say Şerefe! – the local equivalent to "Cheers!"
Newer fine-dining establishments such as Mikla, Yeni Lokanta and Neolokal take traditional recipes and local ingredients and give them a gourmet twist, serving up what some have dubbed "new Anatolian cuisine" in sophisticated surrounds.
Prefer to nibble your way through the day (and night)? Scoff pickle juice, lahmacun (Turkish flatbread topped with mincemeat – ask for it acılı if you like spice) and deep-fried mussels in the Kadıköy market area, balık ekmek (fish sandwiches) by the Karaköy docks or that late-night classic, döner kebab fresh off the rotating spit.
The dramatic natural setting is hard to beat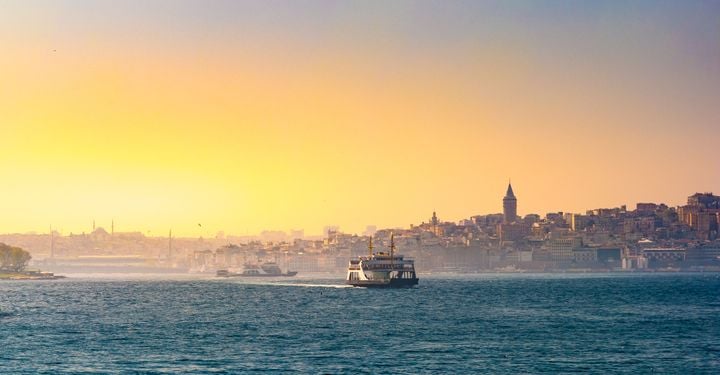 The seven hills of Istanbul's old city (yep, just like Rome) afford some splendid views, but to really appreciate the topography, you need to get out on the water. A Bosporus tour by ferry up to the village of Anadolu Kavağı, near where the strait meets the Black Sea, is a sublime way to take in the skyline, with beautiful waterfront mansions and palaces to peep at along the way.
You might even spot some dolphins racing through the water. A trip to the bucolic Princes' Islands – an cluster of nine islands, four of which can be visited, in the Marmara Sea off the coast of Istanbul – makes for a blissful escape from the hum of urban life while affording striking panoramas of just how far and wide the modern city extends.

Have a comment or question about this article? You can contact us on Twitter or Facebook.