7 Stunning Beach Spits From Around The World
7 stunning beach spits from around the world

Check out this amazing collection of the some of the world's most spectacular sand spit beaches. From Lithuania to Australia, this list should add to your wanderlust, writes Dave Holcroft.
1. Zlatni Rat, Bol, Brac Island, Croatia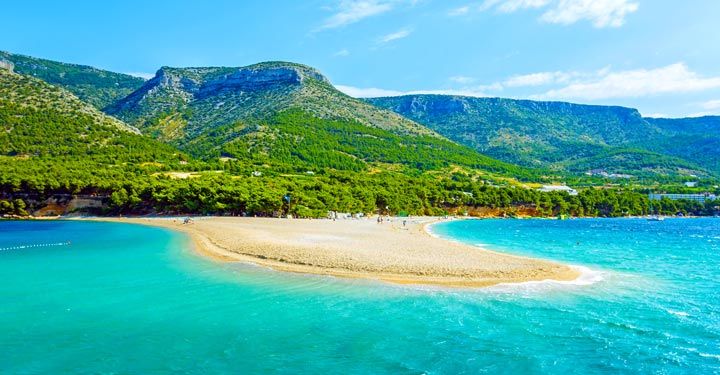 The Golden Horn (or Zlatni Rat if you can decipher Croatian), is a superb stretch of fine shingle beach that juts out into the warm waters of the Adriatic Sea off the picturesque coast of Brac Island, Croatia. Although my Geography 'A' level is now a distant fog, I do remember that the shape of beaches are affected by the the man in the moon and tides (I'm not expanding), hence why Zlatni Rat's size can differ over time but for approximation purposes, take 628.32m as the exact length!
2. Olu Deniz, Turkey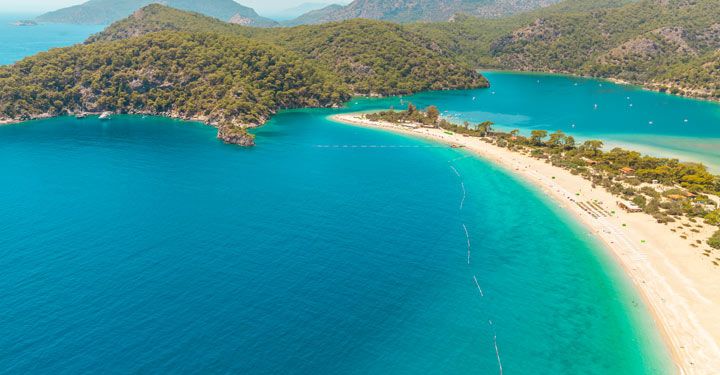 A favourite for package holiday brochure front covers, the idyllic beach at Olu Deniz in Turkey looks amazing from above (actually it doesnt look too ugly at sea-level either) and well worth succumbing to one of the paragliding touts to take a trip over the area – don't forget to take not drop your camera!
3. Farewell Spit, Golden Bay, New Zealand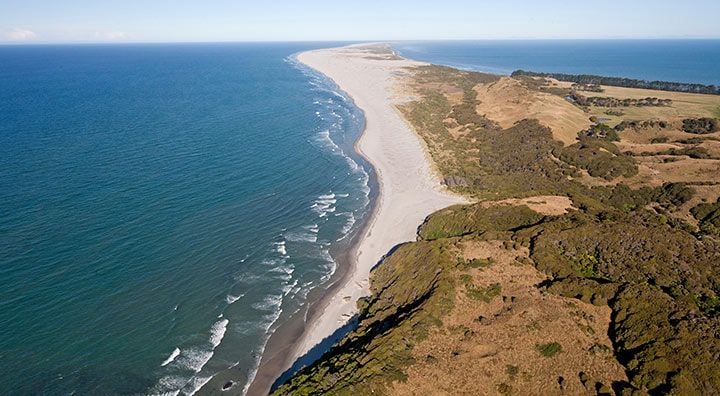 Farewell Spit is a whopping 16 miles in length – it's quite a remote place, home to a nature reserve and a protected gannet colony at the spit's end next to the lighthouse, built in 1869 to warn ships of the lengthy sand bar.
Over 100 years earlier Captain Cook didn't seem to have a problem, naming New Zealand's biggest sand bar 'Farewell Spit' as it was the last land mass the sailors saw before embarking on their mammoth journey back to blighty.
4. Curonian Beach Spit, Lithuania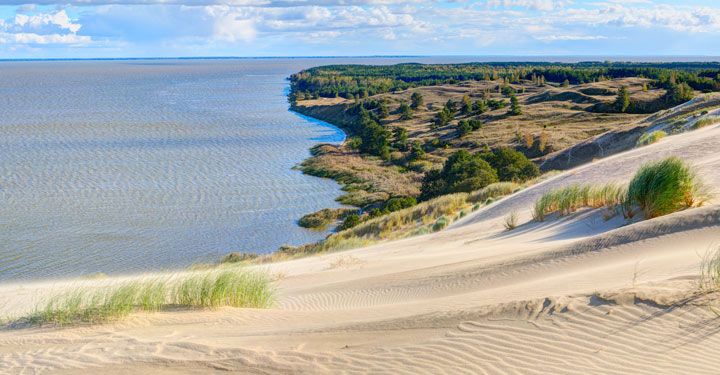 UNESCO designated the Curonian Spit a world Heritage site back in 2000, and whilst it's commonly referred to as Lithuanian, the spit also belongs to Russia's Kaliningrad region. The highlight is arguably Nida Beach which is a local favourite each summer – you wouldn't really want to sunbathe in the Lithuanian winter. You can still see architectural and cultural traces of the old Kursiai tribe who used to live on the 'Neringa' Spit (local name) and have added to Lithuanian fairy tales and mysticism over the centuries.
5. Voidokilia Beach, Peloponnese Peninsula, Greece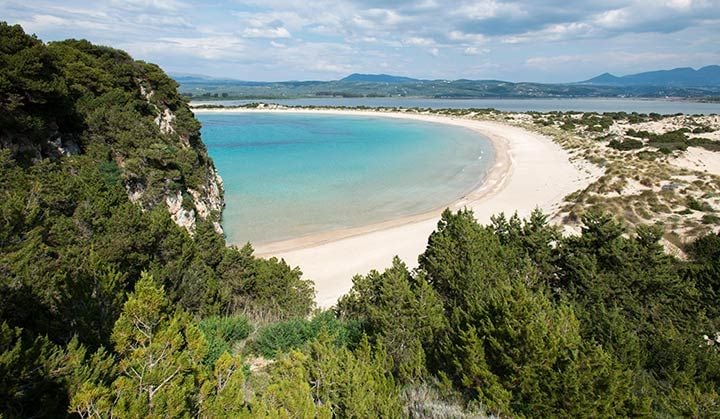 Whilst not technically a spit, Voidokilia Beach is a thin slither of land shaped in a smooth semi circle. In fact, Voidolkilia means 'Cow's Belly' and it's easy to see how it earned its name. According to an old legend, the ancient King of Pilos used to keep his cows in a cave near the beach!
6. Islas Cies, north-west Spain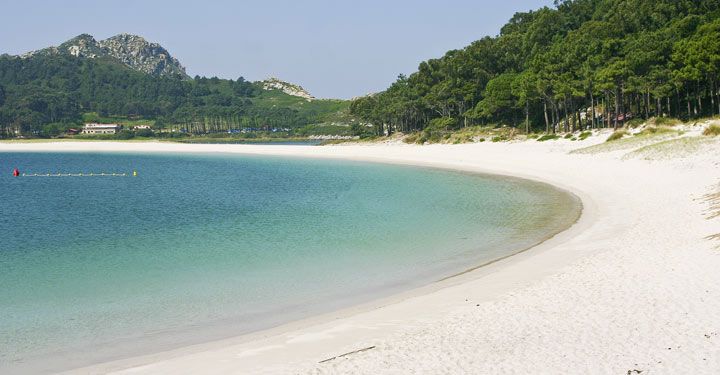 A real hidden gem where European beaches are concerned. Just of the coast of Galicia, northern Spain, Islas Cies is only open to sun worshippers in the summer months and spends the rest of the year uninhabited and protected as a protected national park. With cheap flights heading straight into nearby Santiago de Compostela and a quick 40 minute ferry from the small town of Baiona this island paradise is not as isolated as you might think. There are no hotels though so take a tent and head for the Islas Cies campsite.
7. Whitehaven Beach, Whitsunday Islands, Australia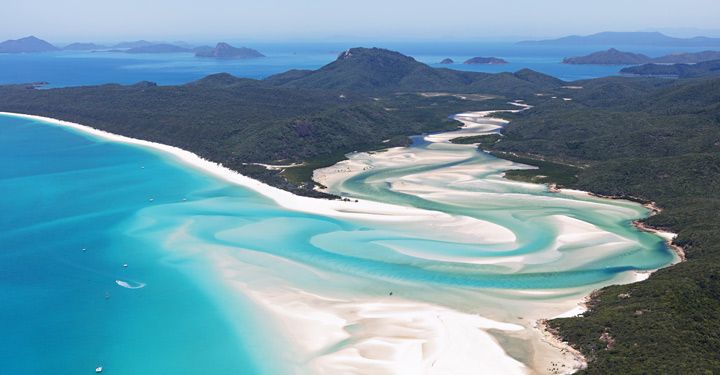 Possibly saving the most strikingly beautiful until last, Whitehaven Beach despite not being a 'spit' does have the Hill Inlet nearby which is simply out of this world. I once sailed to this beach from the Australian mainland on the 1983 America's Cup winning yacht and spent most of my time feeding the fish – if you catch my sea swelling drift!
Have a comment or question about this article? You can contact us on Twitter or Facebook.