The Best Christmas Markets In Europe
The best Christmas markets in Europe

November 16, 2018

Wooden chalets, mulled wine and all the Christmassy calories you can consume – it's Christmas markets time!
For many, the Christmas market has become synonymous with the festive season, alongside Brussels sprouts and that one completely useless gift you receive from a distant relative every year.
To give you an idea of which one to choose, we've put together our list of classic and alternative Christmas markets in some of Europe's top city break destinations.
*All deal pricing below is accurate as of November 16, 2018. Prices are subject to change. Deals are subject to the partners' T&Cs.
Berlin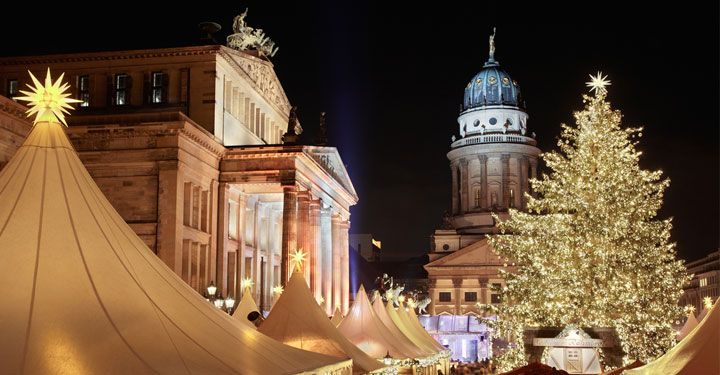 To call Berlin a Christmas city is a bit of an understatement: the German capital plays host to more than 60 markets during the festive season.
Potsdamer Platz, Alexanderplatz and WeihnachtsZauber at the Gendarmenmarkt are among the biggest and best, but there are plenty of alternative markets to visit too – this is Berlin, after all!
The Christmas Rodeo combines fashion and electronic music for a different sort of festive cheer, while those barking mad Berliners even have a Christmas market for dogs located in the Grunewald forest to the west of the city.
Amsterdam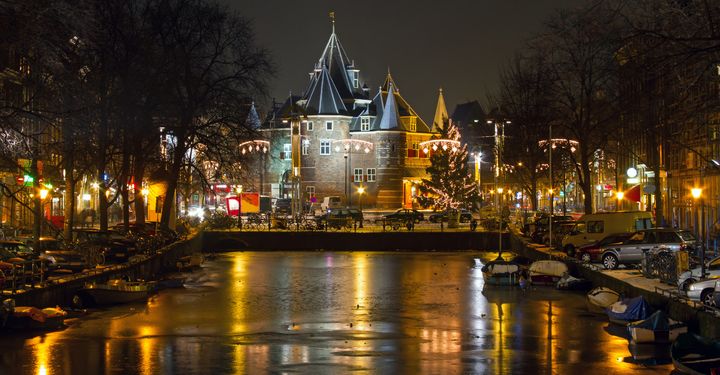 Amsterdam is another European city that ups its festive game in the build-up to Christmas, with over 20 markets to choose from throughout the city.
Visitors will find traditional Christmas markets at Museumplein and Keukenhof Christmas fair (45 minutes outside of the city), while Amsterdam institutions Pure Market and NeighbourFood Market also don the tinsel for special winter openings.
Outdoor ice-skating plays a big part in the Dutch capital's festive fun too, with ICE Amsterdam at Museumplein and Jaap Eden.
Cologne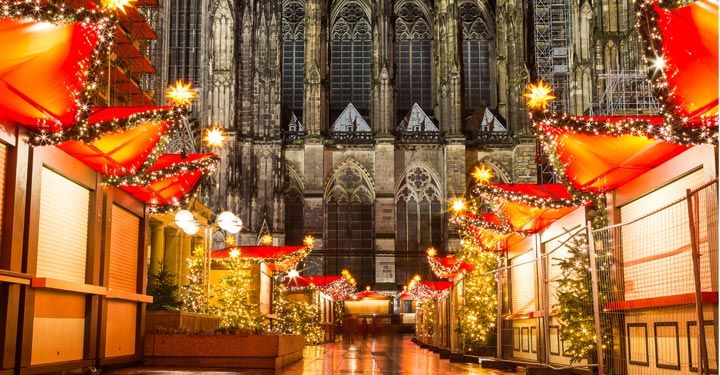 A total of seven festive markets will be held in Cologne this year, but you'll find the most impressive in front of the city's magnificent gothic cathedral.
As well as more than 150 stalls selling the usual wares, a huge Christmas tree will be erected to really get you in the mood.
Other markets well worth a visit in Cologne include Alter Markt, Rudolfplatz and Neumarkt.
Copenhagen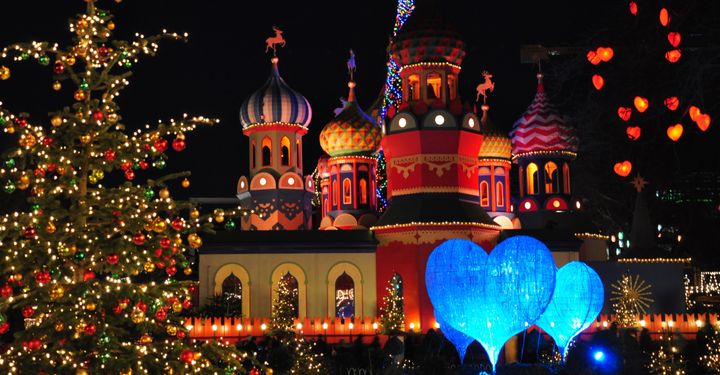 Even the staunchest Grinch would struggle not to get carried away by Copenhagen's Christmas spirit.
Festive stalls line the old harbour in Nyhavn, selling traditional Danish specialities and beautiful hand-crafted gifts, while fairy-tales come to life in the Hans Christian Andersen Christmas market. Even Christiania, the city's alternative community, holds its own take on a Christmas market, complete with hand-crafted gifts that you won't find in your average market.
Copenhagen's Yuletide showstopper, however, has to be the classic market at Tivoli Gardens. The vintage fairground is completely transformed into a living, breathing Christmas grotto, with 60 stalls decked out in festive finery.
Krakow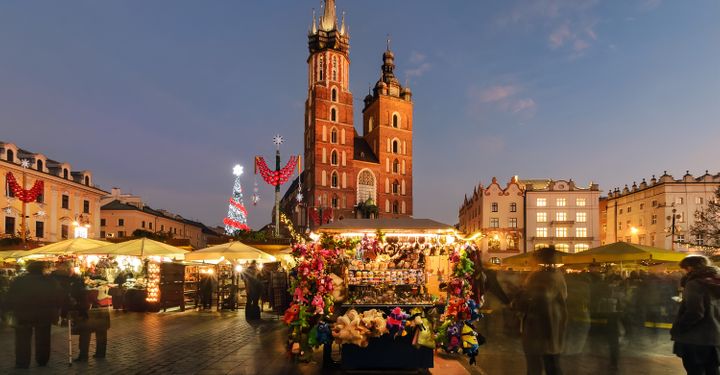 Are you dreaming of a white Christmas this year? Chances are, you might just get one in Krakow.
Usually covered in snow, the massive Rynek Główny Christmas market is a sight to behold, with enchanting wooden stalls lining the square and the sound of carol singers filling the air.
And although the temperature is likely to drop below freezing, there are plenty of ways to warm up: traditional Polish pierogi (stuffed dumpling) or some spiced mulled wine should do the trick nicely.
Leeds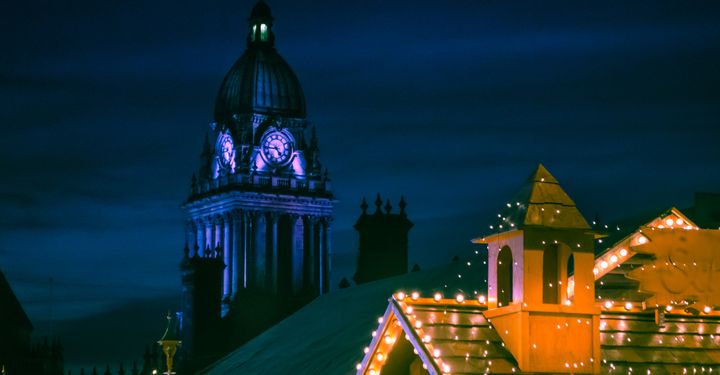 Used up all your annual leave? Never fear – the UK has its own fantastic Christmas markets, including a cracker in Leeds.
Complete with wooden chalet stalls, Christmas carousel and a German-style beer-hall, Christkindelmarkt in Leeds has become a festive essential in the Yorkshire city. Expect the usual fare of gluhwein, bratwurst, schnitzels and steins of German ale, as well as hand-crafted gifts from all over Europe.
The real party starts in the evening when the beer-hall's oom-pah band gets going – make sure you get to the main "beer-hall" early, as queues get very long.

Strasbourg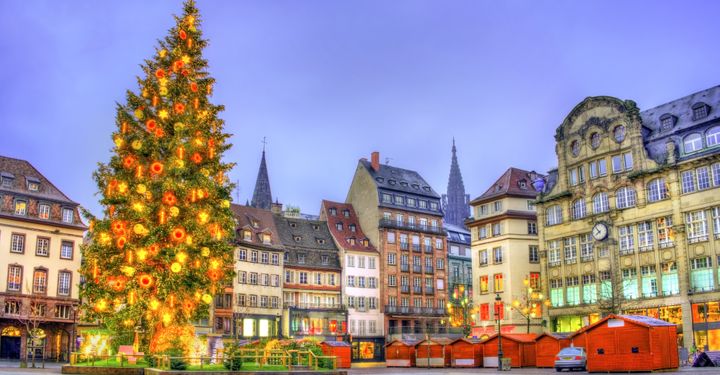 You'd think any city that claims to be the "capital of Christmas" would need to have a pretty top-notch festive market. Backing up such a lofty claim was never going to be easy, but Strasbourg meets all expectations and then some.
Winding its way through the city's atmospheric, medieval streets, the market takes up 12 sites across Strasbourg with a total of 300 stalls; it's one of the biggest Christmas markets in all of Europe.
It's a combination of things that make this Christmas market so impressive – not only can you get your hands on some authentic Alsatian Christmas decorations, but the setting is remarkable, too.

Salzburg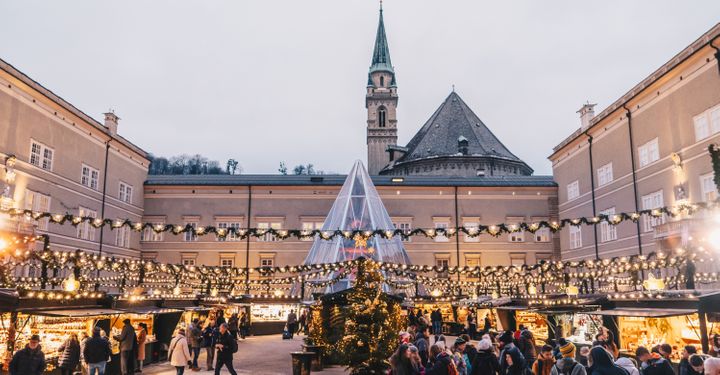 Set in the stunning Cathedral Square, Salzburg's Christmas market adds even more charm to an already fairy-tale city.
This historic market celebrates the Austrian tradition of advent with almost 100 stalls to hunt through for everything from fashionable winter clothing to classic Christmas decorations.
Besides the usual trimmings, Salzburg's rich musical history also plays a part in its Christmas market, with regular performances from children's and professional choirs providing an enchanting soundtrack.
Edinburgh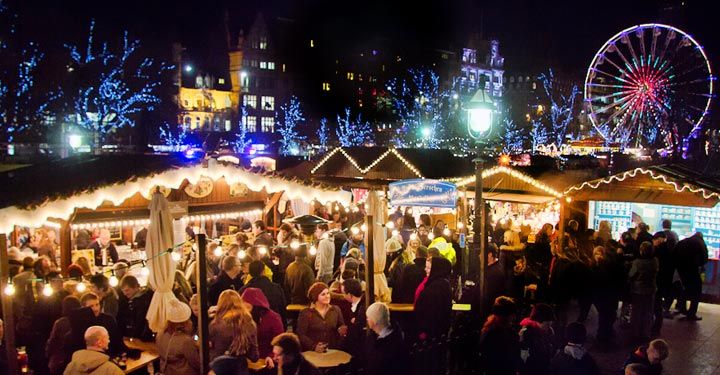 Once again the centre of Edinburgh will transform into a winter wonderland as the European Christmas Market comes to East Princes Street Gardens.
The market features traditional stalls for shopping, funfair rides for the kids and, for those who've been nice this year, the big man in red himself will be doing his usual meet and greet from his Grotto.
You can also get your skates on and take to the ice on an oval rink that curves around the famous Melville Monument – just make sure you haven't had too much mulled wine beforehand!
Hamburg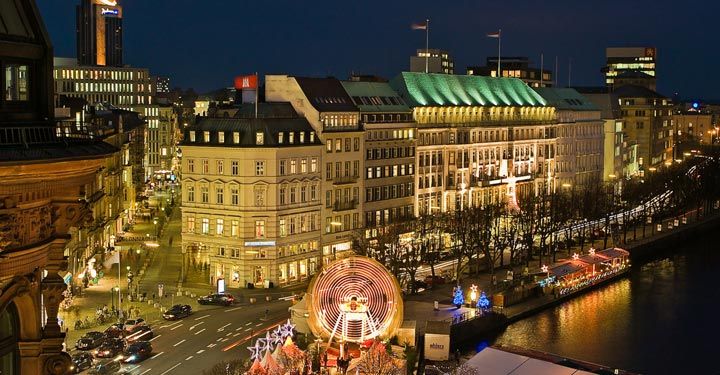 Hamburg's crown-jewel Christmas market takes place in front of the city's impressive town hall, where artisans from all over Germany gather to peddle their festive wares.
More than 80 merchants feature at this historic market, which is traditionally split up into different alleys depending on the type of craft; Spielzeuggasse (toys), Handwerksgasse (hand-crafted gifts) and Nachgasse (nibbles).
An alternative Christmas market in the Santa Pauli area, near the notorious red light district of Reeperbahn, is a much less traditional, adults-only affair – here you're more likely to find stalls selling sex toys than snowglobes…
Manchester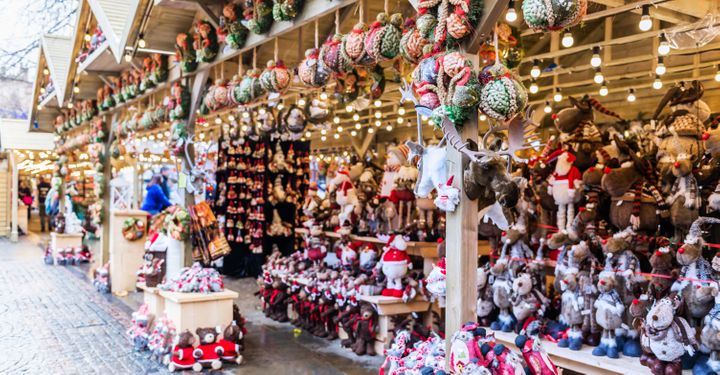 Another UK festive favourite, Manchester's award-winning Christmas market is a terrific day out for everyone from families and couples to large groups of friends due to the sheer choice you have.
Spread out across the northern city, you'll find nine unique markets with no fewer than 300 stalls between them. There's food and drink aplenty, gifts from the wonderfully tacky to perfectly hand-crafted, and an incredible atmosphere to boot. Kick off your festive fun in iconic Albert Square and explore from there.
If you want to sample the famous Manchester nightlife, book yourself a table at one of the Bavarian-style beer houses and get ready for an evening of beer, bratwurst and boisterous fun.
Have a comment or question about this article? You can contact us on Twitter or Facebook.
Sign up. Be inspired. Travel.
Subscribe now for hand-picked holiday deals, inspiration and the latest travel tips, straight to your inbox.